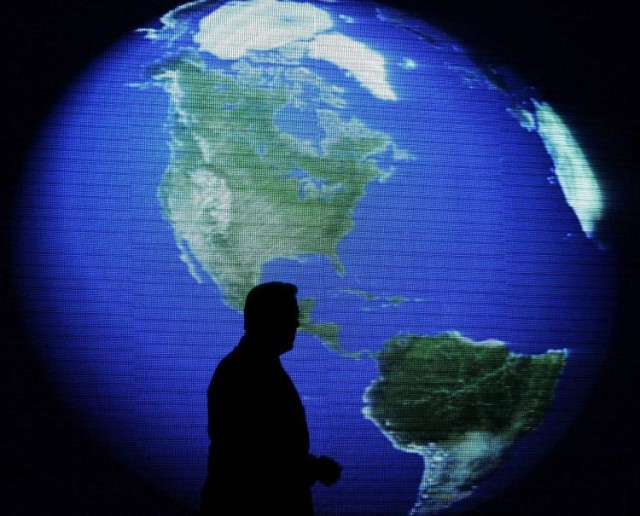 In case you haven't checked your calendar yet (or Googled it), tomorrow is Earth Day. It's that time of the year wherein we're reminded of ways to go green and take care of the environment. (Although, we do believe that this should be done every day.)
This year's theme is about "Environmental and Climate Literacy," which promotes education on the effects of climate change to the world. It's also apt as 2017 is sadly becoming the year of climate change denial, especially with US President Donald Trump. "We need to empower everyone with the knowledge to inspire action in defense of environmental protection," reads the Earth Day site.
We've tackled several times how you can help the environment, from avoiding food wastes to reducing your footprint. This time, in the spirit of education and facts, we're giving you a list of documentaries to watch to refresh your knowledge on climate change. Plus, how they're still relevant now based on current environmental trends.
An Inconvenient Truth
When it comes to environmental docu-films, this is always the first one that comes to mind. Former US Vice-President Al Gore aimed to educate citizens on the dangers of global warming. He also pointed out that this is mostly human-caused.
How is it relevant: An Inconvenient Truth came out more than 10 years ago, but global warming is still here. NASA recently concluded that the Earth's surface temperature raises to record-breaking numbers every three years. Not only that, global warming also reportedly caused 1.5 times more extreme weather catastrophes last year.
Chasing Ice
Narrated by Leonardo DiCaprio, we get a glimpse of how climate change is rapidly melting the ice sheets in Greenland and Antarctica. Once these huge frozen chunks melt, they will instantly raise sea level—causing more imminent floods.
How is it relevant: You may be ignoring this detail since we live so far from the glaciers and icebergs. In reality, there are already waterways in Antarctica and 75 miles worth of meltwater. A recent NASA study also confirmed that one of the ice shelves is already "nearing its final act."
Switch
Switch talks about our need to switch from fossil fuel to renewable energy. This is in order to lessen the greenhouse gases that is slowly depleting the ozone layer.
How is it relevant: The great thing is that scientists and environmental advocates are still coming up with ways to make sustainable energy possible. Last year, Filipino inventor and Greenpeace advocate Aisa Mijeno created the SALt (Sustainable Alternative Lighting) Lamp. Scientific American also reports that there's now an "artificial leaf" in storing sunlight, which can be used for solar energy.
Tapped
If you've ever wondered where your plastic bottles, or any type of plastic, wash away, refer to this film. Tapped delves into the growing plastic bottle company and how they're polluting the ocean. This also points out how these bottles contain carcinogenic chemicals, which greatly affects marine animals.
How is it relevant: Plastic wastes are still prevalent in our oceans. A study in 2010 shows that 13 million tons of plastic waste were found in the ocean. If you think that's bad, The Verge reported that these wastes also accumulated at an ice sheet in Greenland. Good thing that cosmetic brands are now lessening their plastic usage and fashion brands like H&M are using shoreline wastes to create sustainable clothing, among so many efforts.
More Than Honey
More than Honey takes an in-depth look into the honeybee business and why these insects may face extinction due to reliance to crop pesticides. Once they go extinct, we lose all the plants and crops that they pollinate. I hate to say this, but Bee Movie wasn't kidding when it also portrayed this.
How is it relevant: Be alarmed because the bee population reportedly dropped by 90 percent since the 1990s. Last January, the US Fish and Wildlife Service also listed a particular bumblebee specie as endangered. But the good news is there are now brands that are supporting and funding the protection of bees. (You can also check out our list of honey-infused beauty products if you want to save them too.)
Screengrab from An Inconvenient Truth
Follow Preen on Facebook, Instagram, Twitter, Snapchat, and Viber