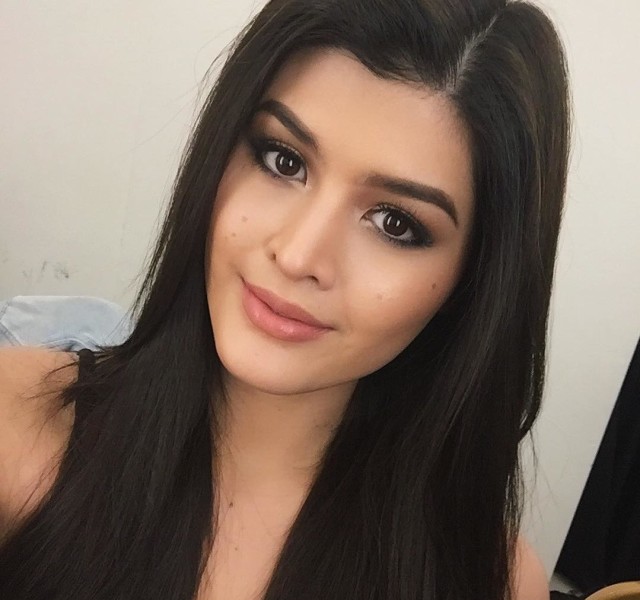 Binibining Pilipinas-International Mariel De Leon received criticism the past few days for expressing her disapproval of Mocha Uson's appointment in the PCOO. Some said it was not the kind of attitude a beauty queen should have. But we'd like to think otherwise.
In a now-deleted series of tweets, Mariel didn't mince words to call out Mocha's "biased and disrespectful" ways. "She insults those who are against her. I'm not for her, I'm not for the other side (whatever that may be)," she said. "I love my country so it breaks my heart to know someone like her got a position in the gov't. There are so many [other] unbiased, educated, and respected (and respectful) people who deserve her place."
She added that she hopes she can use her voice and platform to change the country's situation.
https://twitter.com/mariaangelicadl/status/861944510216937472
https://twitter.com/mariaangelicadl/status/861944659483873284
This garnered a lot of hate from netizens and supporters of Mocha. Some accused her of being undeserving of her crown because she's spreading hate. Others told her that she didn't have the right to meddle in politics just because she placed in Binibining Pilipinas.
Come on! Seriously?! Ur brain has no intellectual capacity! D ka kasi expose sa mga current events! Kya wla kang kaalam alam!

— Christian Villarey (@ianvillarey) May 10, 2017
Rachel Peters has more understanding of the country's current stare of divisiveness than you. Learn from her! Tolerate diff

— Hope Strawberano (@HopeStrawberano) May 10, 2017
Rachel Peters has more understanding of the country's current stare of divisiveness than you. Learn from her! Tolerate diff

— Hope Strawberano (@HopeStrawberano) May 10, 2017
nanalo lng umepal na sa politics! Mis sa pageant kna lng tumutok! Matalo ka sana! Yabang mo! We OFW's loves mocha! ??

— Jen Taguenca (@Sweetchicks_23) May 10, 2017
But that didn't stop Mariel from spreading the message that we should unite for the sake of our country. "With or without a crown, I will continue to show my love for the nation by discussing issues that affect us."

https://twitter.com/mariaangelicadl/status/862706889762553856

Likewise, we should remember that we all have freedom of speech and have the right to use it productively. Mocha herself repeatedly tells people to not stop her from expressing her opinions on issues that affect her and the Duterte administration. (Even though most of them are fake and misinformed.) So hating on Mariel for saying something sensible and helpful throws the whole concept of freedom out the window.

Keep fighting the good fight, Mariel. Don't let them stop you, or any person from speaking out.

[Inquirer.net]

Photo courtesy of Mariel De Leon's Instagram account

Follow Preen on Facebook, Instagram, Twitter, Snapchat, and Viber