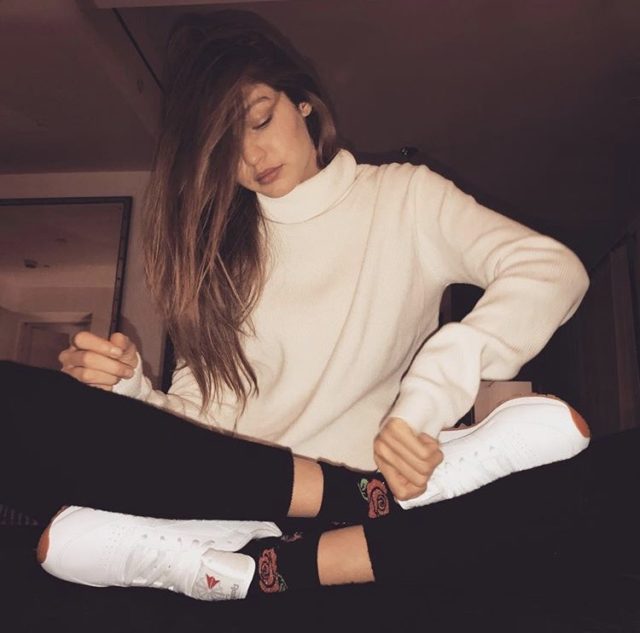 One thing is for sure: White sneakers will never go out of style. But the style of the white sneaker will change up from time to time.
Fashionista reports that Stan Smiths have to take a backseat at the moment. The Adidas staple has even seen a decrease in sales even if every other person on the planet has got a white sneaker. The fashion site believes that the next big thing in "my mom's old sneakers were actually the bomb" category are the Reebok Classic Leather Sneakers.
The brand snatched up Gigi Hadid, Kendrick Lamar, and Future for their latest campaigns. So tick that off as a requirement for heavy visibility over the coming months.
https://www.instagram.com/p/BT_-MWqlYQy/?taken-by=future
Asos also reports that there has been a significant increase in sales in Reebok sneakers over the past few months. Other shoes from the Reebok Classic line have also been compared to Kanye West's Calabasas Yeezy sneakers.
What do you think? Will you be getting a pair of your own to add to your collection?
[
Fashionista
]
Follow Preen on Facebook, Instagram, Twitter, Snapchat, and Viber