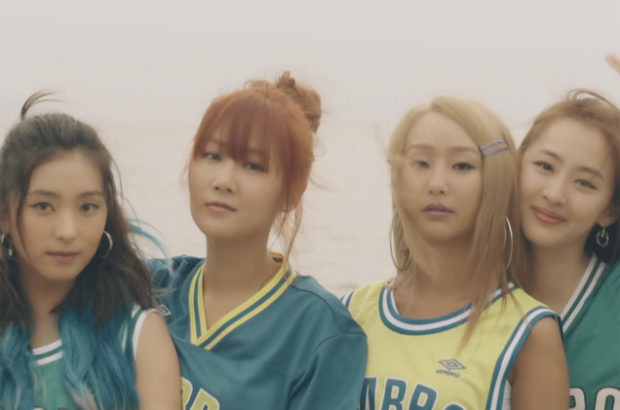 A few weeks ago, legendary K-pop group SISTAR announced their disbandment after seven years. Consecutive announcements have been made about the breakups of second generation girl groups such as 2NE1, Wonder Girls, T-ara, and more. Long time K-pop fans have been wondering whether this is the death of second generation girl groups or simply the seven-year curse.
But is it really just the seven-year curse? Second generation boy groups like BIGBANG and Super Junior seem to be doing just fine despite their long hiatuses. It isn't a matter of loss of interest by the fans either. These were the groups that made K-pop reach international waters and were considered unbreakable.
Kushal Dev attempts to disprove the 7 year curse by looking at the trends of these breakups. The common reason was the mismanagement of the company. Girl groups often had long hiatuses, had their lineup changed multiple times, and/or had the spotlight focused on only one member. This led to the decrease in their popularity and even to the point of members quitting the group permanently.
But being a female idol in general is not easy. Double standards in their society put more pressure in being a female idol rather than being a male one. One dating scandal can forever mar the group's reputation. However, a boy group can have multiple dating scandals and their popularity will not waver as much. Some girl group's are assigned concepts requiring them to dance provocatively and wear skimpy outfits but will be slut-shamed for not ascribing to social norm of humility. On the other hand, a boy band can even have a borderline BDSM concept and still make it to the charts unharmed.
The variety show Idol Drama Operation Team was able to air the stories of members from different girl groups about the struggles of being a female idol. These stories included undergoing a daily weight target, having CCTV cameras inside their own dorms, and even hiding in a bathroom stall to eat a hamburger without getting punished. As horrific as they sound, these stories are nothing new to the industry. But the fact that discourse over these issues is finally being broadcasted all over the Internet is a much needed start.
Unlike other groups, SISTAR's disbandment was treated with much respect. The company gave them a week to promote their final single and they were even able to do a livestream to say their goodbyes. As a gift, fans made a collective effort to push their single up to the charts. When SISTAR leaves, there will only be a handful of second generation girl groups left. A new set of girl groups have already made an impact on the public. But, hopefully, when the time comes, they will be treated with as much —or even more— respect as SISTAR received.
Photo courtesy of Billboard
Follow Preen on Facebook, Instagram, Twitter, Snapchat, and Viber