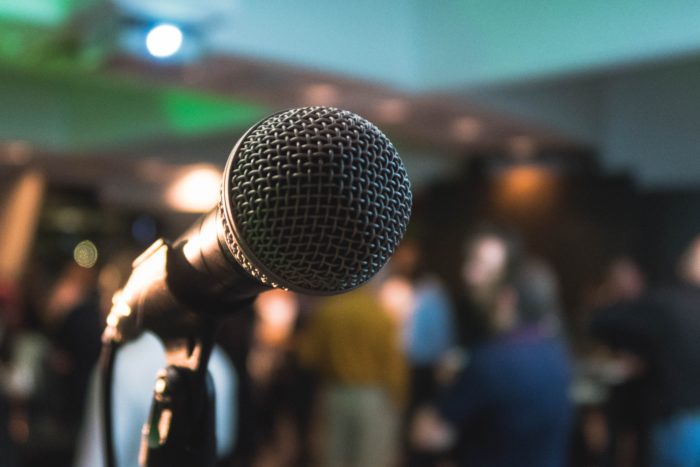 Every week, Preen tackles motherhood sans the rose-tinted glasses. Our columnists L. Juliano, Marla Darwin, Monica Eleazar-Manzano, Rossana Unson, and Ronna Capili-Bonifacio tell their personal experiences like it is—at times frustrating, oftentimes confusing, but always enlightening.
Parents become zoning planners after their kids are born. A few weeks after giving birth, my husband and I started listing down the places we could start bringing our baby daughter to. It became clear what was kid-friendly and what wasn't.
We started out with airy restaurants that had a lot of legroom for strollers and quiet nooks where I could breastfeed. When you know what to look out for, a lot of restaurants and public spaces are getting more child-friendly.
Then there are the no-kid venues. These are the places we go to for date nights and whenever we want a slice of our youth back. Think crowded bars, places with smokers, seizure-inducing visuals, and throbbing acoustics. Man, even I'm getting stressed out listing down those traits. I don't know about other parents, but my husband and I would prefer toned down stimuli these days.
We've established the kid spaces and the grownup spaces, but this begs the question: Where are the spaces where both adults and kids can get their jollies?
My husband and I saw it was possible when we showed up to one of Pineapple Lab's acoustic open jams called Pineapple Jam. Pineapple Jam happens on Sunday nights in Pineapple Lab's gallery space in Poblacion, Makati. On a whim, we brought our daughter with us and I was surprised with the setup inside the gallery.
For one thing, it was air-conditioned so all the smokers stayed outside. Mats were laid out in a semi-circle around the performance area. I also didn't have to worry about soundproofing my kid's ears because it was an acoustic jam. What delighted me the most though was seeing other little girls (albeit a lot older) who took a liking to my daughter and started playing with her.
The space was small enough that I was able to keep an eye on her but still enjoy the music and have conversations with people. It was sheer magic seeing my daughter break away from her toddling and running to stand in front of the musicians and singers. She'd be right in front of them wiggling her hips and swaying to the music.
I kept worrying about my kid pushing boundaries but the energy of this event encourages the audience to blend and interact with the performance. Anyone is free to get up and dance and everyone who wants to sing get a turn at the mic.
At one point my daughter went up to the percussionist and started running her hands across his chimes. I started to panic but I saw the guy not mind and kept on playing. He even assured me after that this was what open jams were all about.
My daughter was having fun. My husband and I were having fun—we were even able to drink beers as we watched old and new friends look out for our kid.
Don't get me wrong; there are many places that have been fun for us as a family. We've gone to beaches, parks, weekend markets, museums, and other friends' houses. But to be at an event with good music, free-flowing drinks, and conversations that transcend generations is a breath of fresh air. Maybe these places still exist elsewhere from where my husband and I are, but as a family that lives in a condo in a dense urban sprawl, we really have to seek these communities out. They don't come built-in where we live.
There's just something wonderful about an unspoken agreement amongst people who don't really know each other that they will all take turns looking out for your children while you get to be you, and not just the parent version of you.
That might be the biggest draw for me—this opportunity for your child to see you in a different light. There is much relational depth that can be gleaned by seeing your mom or your dad make new friends, burst into song in front of strangers, and see them come alive talking about things outside the bubble of your family.
Is it such a radical notion, that from an early age your children are able to see you as human?
Disclaimer: The views expressed here are solely those of the author in her private capacity and do not in any way represent the views of Preen.ph, or any other entity of the Inquirer Group of Companies.
Photo courtesy of Unsplash
Follow Preen on Facebook, Instagram, Twitter, Snapchat, and Viber