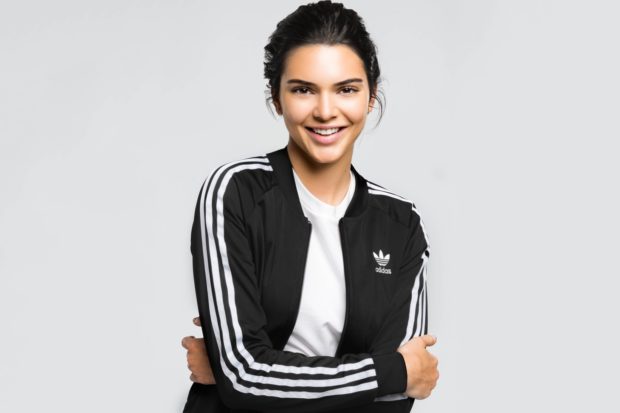 It's just June and Kendall Jenner already has a  long list of criticisms against her, from her tone-deaf Pepsi ad to her promotions for the disastrous Fyre Festival. The latest jab at the 21-year old was her contract as the new face of Adidas. The comments boiled down to how she didn't deserve to be included in their list of brand ambassadors for her lack—or rather absence—of sports experience. 
kylie for puma
kendall for adidas
bella for nike

the sneaker game is in shambles

— shania (@ERINJEEN) June 3, 2017
Female athletes work so hard to make themselves better yet puma chooses Kylie Jenner and adidas chooses Kendall Jenner…

— JB (@teamhellathick) June 6, 2017
The word "deserve" comes up a lot in criticisms against Kendall Jenner. Many people argue that she hasn't worked a day in her life to arrive at her superstar status. Even people from the industry such as former supermodel Rebecca Romjin said she wasn't a real supermodel but just social media famous. There are so many other models that are working ten times as hard and have ten times more talent than she does.
But should all of the hate really be targeted at her? At first it may be confusing that she, a non-athlete, was included in Adidas' list of brand ambassadors. However, non-athletes like Kanye West and Pharell Williams are also part of the list and are even the people behind Adidas' rising sales. Even her sister Kylie, who's just as athletic as she is, was chosen to represent Puma. The sisters' campaigns for both sports brands seems to be a great marketing strategy to raise sales.
However, it is a good question why big names in the fashion industry like Victoria's Secret and Vogue give so much attention to Kendall. Why would Victoria's Secret give their iconic wings to such a young and inexperienced model? Why would Vogue India use a Caucasian woman for their anniversary cover instead of an actual Indian model?
The sad truth is that part of Kendall's career is based mostly on marketing. It isn't that she can't model at all but it's just hard to deny how much influence she has over the public. Her social media following is through the roof and anything that the Kardashian-Jenner family touches turns into gold. By the looks of it, brands are just starting to appreciate these factors more than others.
It's understandable to dislike Kendall due to how her family's fame has helped her become the third most paid model in the world. However, that family name proves to be a double-edged sword for the young model. In an interview, Kendall confessed that her last name had made it difficult for fashion personalities to take her seriously. Other models have also bullied her in the past, from leaving unprofessional comments on her Instagram posts to even putting cigarette ashes in her drink backstage.
This doesn't mean that we should baby the 21 year-old either. At the end of the day, it's still her signature on those problematic campaigns. But maybe it's time to critique those brands that have prioritized social media presence over skill. Maybe we ourselves should be promoting those deserving models to get the attention of these brands.
In a recent KUWTK episode, Kendall confessed her fears for the debut of her and her sister's fashion line. "If this doesn't go as well as we hope, it might tarnish some things in the modeling world, so it's even more frightening… Everybody wants an excuse to talk sh*t and I don't want this to be that," she said. She's highly of her precarious status as a serious model in the industry. So does she need to hear it more from anyone else? Probably not. 
Photo courtesy of Hypebeast
Follow Preen on Facebook, Instagram, Twitter, Snapchat, and Viber
Related stories: 
What Lena Dunham and Madonna Think About this Soda's Tone-Deaf Ad
Kendall Jenner Was Accused of Getting Lip Injections
Kendall Jenner Asks Angry Ballerinas to Chill After Her 'Vogue' Espana Shoot
Coco Rocha on What It Takes to Be a Successful Model