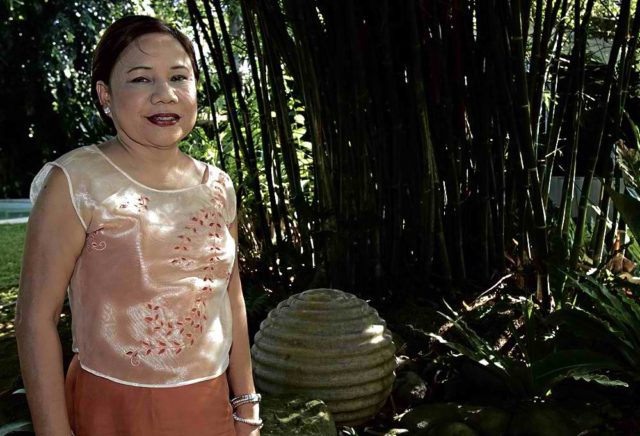 Sen. Cynthia Villar perhaps didn't anticipate how Filipinos will react when she said that "unlimited rice" orders should be banned during  her committee's inquiry of the National Food Authority's status regarding the importation of rice. To place it in context. the senator proposed the idea so that Filipinos would be more encouraged to eat brown rice and healthier alternatives to white, milled rice. She even said, "Unlimited rice is bad for the health. We should learn how to eat more vegetables."
She may have meant well. But that didn't translate as netizens expressed their dismay and shock over the proposal.
First in line are a few parody accounts of restaurants who are popular for serving unlimited rice options or rice meals.
https://twitter.com/MangInasaIPH/status/874961887871418368
https://twitter.com/_jollibeePH/status/874984583187410947
Anong panama ng Mga extra rice nyo sa JavaRice ko?

— BenteSilog (@BenteSilogPH) June 14, 2017
It didn't take long for the everyday citizens to express their love for rice. They even directly addressed the Senator and commented how her suggestions aren't exactly what we need right now.
"War in Marawi" "Burning UK Tower" "Victims of Marawi war" but Sen. Cynthia Villar gives more damn about unli rice pic.twitter.com/vtTKxNoW64

— ً (@jelgalido) June 14, 2017
To Sen. Cynthia Villar, I think ung conversion of ricefields to subdivision like Camella ang dapat i-ban than Unli Rice sa Mang Inasal etc.

— Mykiru Isyusero (@mykiru) June 14, 2017
Sen. Cynthia Villar just committed political suicide. Kinakalaban niya ang "unlimited rice" sa restaurants! Lelz.??? ?

— King del Rosario (@kingdelrosario) June 14, 2017
The memes were right behind. Ranging from jokes about the Sen. Cynthia to various pop culture references.
Me to Sen. Cynthia Villar. pic.twitter.com/FTTxgFX4Iw

— zen (@Zenzong0_0) June 15, 2017
"Ipinagbabawal na ni Sen. Cynthia Villar ang unli rice"

People of the republic of the philippines: pic.twitter.com/gr5dsIhFoY

— inzaghi? (@ivanunguii) June 14, 2017
https://twitter.com/AvenillaJc/status/875040477149573121
https://twitter.com/shaadimacuta/status/874959643545452546
https://twitter.com/AvenillaJc/status/875034329457491968
"Sen. Cynthia Villar wants to ban unlimited rice promos"

Me: pic.twitter.com/ocThZbj4iF

— TDF (@kwentongupd) June 14, 2017
Cynthia Villar: ban unli rice promos, we should eat healthy like vegetables
Mang Inasal:
Tokyo Tokyo:
Giligan's:
Unli Rice:
Matatakaw:
Diet: pic.twitter.com/g6u6eQ5KUE

— castaspellz (@ohsnapitziris) June 14, 2017
Even Netflix joined in.
When they threaten to take away your unli-rice. ????? #unliriceislife pic.twitter.com/7ARTrLQSBs

— Netflix Philippines (@Netflix_PH) June 15, 2017
I guess we have to cool it first with your suggestions, Sen. Villar. No one is having it. What they would rather have is another order of rice.
Photo courtesy of Inquirer.net
Follow Preen on Facebook, Instagram, Twitter, Snapchat, and Viber
Related stories: 
4 Ways to Enjoy Your Bibimbap Correctly
Satisfy Your Carb Craving at this Casual Japanese Spot