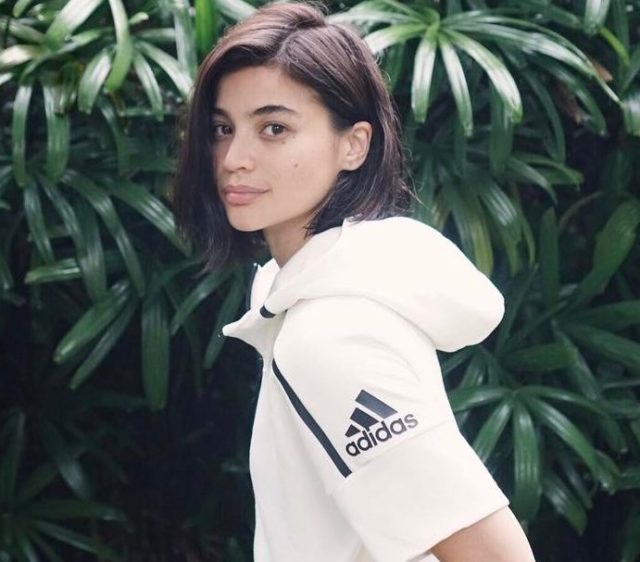 Anne Curtis has been working hard for her upcoming role in Buy Bust. The Erik Matti-directed action thriller is reportedly slated to premiere in 2018. While there's still no news on Anne's role, other than starring alongside mixed martial arts star Brandon Vera, her insistence to have "no doubles" is admirable. It just makes us more excited to see the film.
Earlier, Anne tweeted out that she's been watching a lot of Korean action series (on top of her current K-drama obsession) to keep her inspired while waiting on-set. She also asked her followers to suggest some more for her.
Now to all my kdrama fans out there. I'm thinking of watching an action k drama series to keep me inspired while waiting on our BUYBUST set.

— Anne Curtis-Smith (@annecurtissmith) June 27, 2017
So far I've found the healer, k2 and iris. Any other suggestions for action? ❤️Meron konti sa DOTS & W and I loved it! More more pa! ❤️

— Anne Curtis-Smith (@annecurtissmith) June 27, 2017
We also have a list of series, both Korean and non-Korean, that she can add to her current to-watch list. We mixed in a couple of movies also in case she feels like taking a break from her series binge-watching. Hope this helps with your badass role, Anne!
Jessica Jones
The Marvel universe on Netflix is my favorite so far because of shows like Jessica Jones. The series centers on Jessica (played by Krysten Ritter), a superhero-turned-private investigator, who battles crime in Hell's Kitchen, New York City. Its second season might premiere some time next year, so Anne has a lot of time to go through this one.
City Hunter
Starring Korean heartthrob Lee Min-Ho, City Hunter is about a man planning to exact revenge against the people who killed his father. There's also a romantic element as he falls in love with one of the female presidential security members.
Kill Bill
This is a brutal film choice, but seeing Uma Thurman kick those ninjas' butts and beat Lucy Liu in a sword fight is enough to get your adrenaline pumping. So if you can handle these kinds of movies, then go ahead and watch both volumes.
Bridal Mask
Streaming site Drama Fever noted that this show is like a Korean version of Batman. Bridal Mask is set in the 1930s where a mysterious masked man who fights corrupt rulers in Korea.
Oldboy
This mystery thriller is packed with action with a heavy plot line. Oldboy follows the story of vengeance of Oh Dae-Su, who was held captive in a cell for 15 years. The film received high praise and received the Grand Prix at the 2004 Cannes Film Festival. Plus, considering Erik Matti's noir style in films, this movie might just be a good fit for Anne's training and research.
Alias
Who could forget one of Jennifer Garner's popular TV roles? Alias follows CIA agent Sydney Bristow, who poses as a criminal operative for an infamous espionage organization. The show can be watched on Netflix, so you'll probably lose more hours of sleep once you start binge-watching.
Signal
Inspired by the unsolved Hwaseong serial murders in Korea, Signal is a police drama about detectives who contact a cold case profiler. The series shows their struggle to stop crimes and murders before they occur. Just by the sound of the synopsis, this show will surely keep you on the edge of your seat.
Photo courtesy of Anne Curtis' Instagram account
Follow Preen on Facebook, Instagram, Twitter, Snapchat, and Viber
Related stories:
WATCH: Anne Curtis' Hardcore Training for a New Role
How to Pull Off 5 Looks From Anne Curtis
What Does It Take to Be Part of Arnold Aninion's Army?