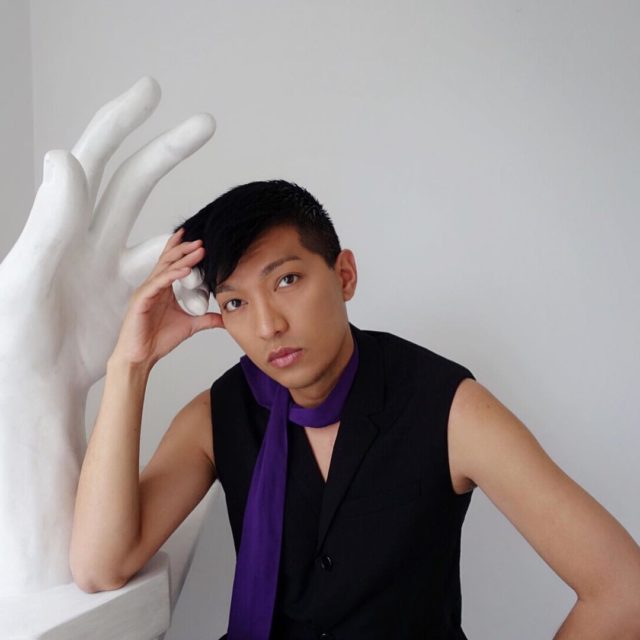 It's a skeptical world we live in when you can't scroll through Instagram without thinking how every other post is courtesy of a brand writing out a big check to an influencer. Without that hashtag #ad or #partner, one can't tell if the cool flatlay or the picturesque view means more dough for the content creator, blogger, or celebrity. Which is exactly the artistry that goes into some of these posts: When is it an ad or a genuine review? And just because it's an ad, doesn't mean it's not a real report from the person in question.
Not that we're hating on anyone's means for a living. But the issue of transparency has come up due to how the United States Federal Trade Commission is pumping up the standard when it comes to disclosure on whether a post is sponsored or not. Recently, the agency had sent out letters to various celebrities including Kim Kardashian to remind them to state clearly the paid posts on their respective social media accounts.
https://www.instagram.com/p/BUZvH2KFJg1/?taken-by=kimkardashian
The New York Times also recently pointed out how the existing FTC guidelines go beyond clear cut ad deals. The FTC does "require the 'clear and conspicuous disclosure' of connections 'that might affect the weight or credibility that consumers give an endorsement.' Such a connection could be a result of, the guidelines say, 'a business or family relationship, monetary payment or the gift of a free product.'"
Given this, there is a need to evaluate how luxury houses fly in their valued influencers and critics to most of their pre-season runway shows that are staged in five-star destinations. Usual editorial budgets can't afford it so how the brand foots the bill helps the various media outlets and online personalities get access to the content their audiences want. It helps the fashion-media system where both parties gain from a mutual benefit without outright monetary contracts.
Most of the major publications refused to give comment on the matter when The New York Times reached out to them regarding this issue. But BryanBoy tweeted about it last April.
https://twitter.com/bryanboy/status/855104756766920705
He then told NYT that being transparent didn't rub his readers the wrong way. "A lot of my followers appreciate the disclosures. "They are thankful that I disclose, especially because there are very few influencers who follow the rules." BryanBoy candidly disclosed the info on his Twitter even though he didn't receive any warning or notice from the FTC.
In an interview with Preen.ph, BryanBoy further discussed his view on the issue. He says that some editors, writers, and influencers prefer not to disclose their relationships with brands "because they don't want to give the impression to their readers that their posts or endorsements are 'organic." He shares, "Many are also unaware of the legalities of such sponsored posts. They simply don't care. Some blatantly ignore the rules because they are afraid of the responses from their audiences. After the FTC sending letters out to offending influencers, some started to disclose their relationships."
But he also says that not only are the influencers the ones who don't follow the rules. "Some companies balk at the idea of hashtagging #ad on the post but the law is the law."
Eitherway, BryanBoy tells us that he values being transparent when it comes to his posts, tagging #ad or #sponsored accordingly. "Whenever I promote items I receive as gifts, I always say that it was sent to me as a gift. If I purchased something, I do the same. It is very important to make distinctions so my audiences are aware. Being transparent to the readers in terms of relationship is absolutely important."
When asked what he thinks would happen if the FTC became stricter in imposing its guidelines, he doesn't seem worried and gives credit to the readers. "It's 2017—the readers are smarter than ever. I don't think anyone will unfollow an influencer simply because they work with brands. Commercial relationships are beneficial for all parties because without them, how is one suppose to create new content?"
So what is the price of authenticity, really, when everything else seems to come with a price tag? If the FTC continues to impose most of its guidelines strictly, we might find out pretty soon.
Erratum: This headline was edited after BryanBoy brought to our attention its misleading tone and to include his lengthier opinion on the matter.
Photo courtesy of BryanBoy's Instagram account
Follow Preen on Facebook, Instagram, Twitter, Snapchat, and Viber
Related stories: 
Celebrities, Social Media, and the Responsibility of Thinking Before Posting
Bloggers React to Essena O' Neill's "Social Media Isn't Real" Cry
What's the Craze Over Alaïa's Comeback to Paris Couture Week?
All the Things That You Missed During the Chanel Haute Couture Show