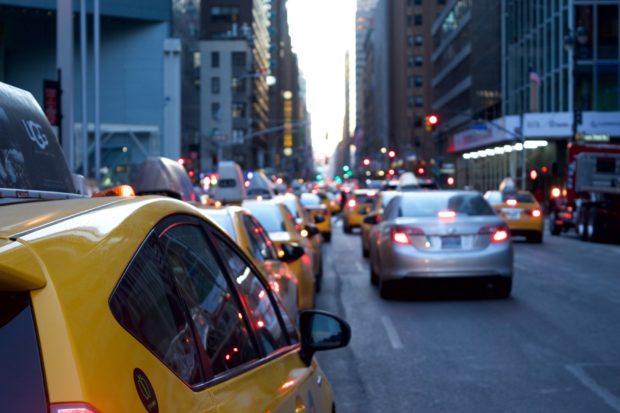 I get touchy on the subject of ride-sharing services. Every time the government imposes a threat to halt or affect its operations, I get a little mad.
My sentiment is shared among my officemates, most of which rely on booking a car when they are in a late-night situation, in between work meetings and shoots, among other incidentals in the professional life. Sure, it's a privilege to afford this in a country where you can get a 10-kilometer ride for around P20.  But I hate how we seem to forget that transportation is a necessity.
Furthermore, it's a necessity that should be provided or overseen by the government. It's why we have the Land Transportation Office, the Department of Public Works and Highways, and the Department of Transportation, among many branches in the government that oversee how we get from one point to another.
The necessity isn't met well obviously. Take one look at how the Buendia platform of the PNR is too short for the train that people have to jump into a crowded train like '80s action stars. Think of how the line of the MRT North Avenue snakes almost all the way to the next station. It's not a joke at times when people say a flight out to Hong Kong is faster than going around Metro Manila. We didn't place fifth in the rankings of worst traffic in the world for nothing.
The solution that the government is seeking, on the guise of doing its job of regulating transportation companies, is hitting the outlier. They've blamed these companies for the traffic and have always tried to find ways to undermine how this private sector fulfilled a public need. Traffic is never a problem caused by just one factor, mind you, a concept we need to accept if we want solutions fast. If our trains worked well and if it didn't take three hours to get to my job via the usual routes, wasting time and energy, I'd happily give up booking a ride via my phone.
The existing means of transportation are improved too slowly to see progress. All I have seen is a better ticketing system at the LRT and MRT. Convenient, but not exactly the urgent change we seek. Before Uber and Grab, I remember hearing how criminals would terrorize cab passengers, if not the ones driving the vehicles themselves. The only time I heard less about those incidences is due to the ride-sharing companies. What did the government actually do? And was it strong enough to back up the local taxi industry?
I hope the P5 million fine they imposed on Grab and Uber goes into more trains or making our roads better. Every time they propose to suspend these services, I think of the time I was victimized by a taxi scam in which the police didn't even seem to take my report seriously because the criminals only took my money and not my life. That's why it feels unnerving if I need to go back to the old way. It feels upsetting how EDSA is lined with people hoping for a bus ride home. For all of us, I can't help but feel that we're being robbed and blamed for it simply because we try to make it work even when the government fails us.
Photo courtesy of Pixabay
Follow Preen on Facebook, Instagram, , Snapchat, and Viber
Related stories:
Uber Now Allows You to Book a Ride for Someone Else
The Hidden Danger in Rating Your Driver
8 Things You Do that Annoy Your Driver
What to Remember to Keep Your Car in Tip-Top Shape this Rainy Season