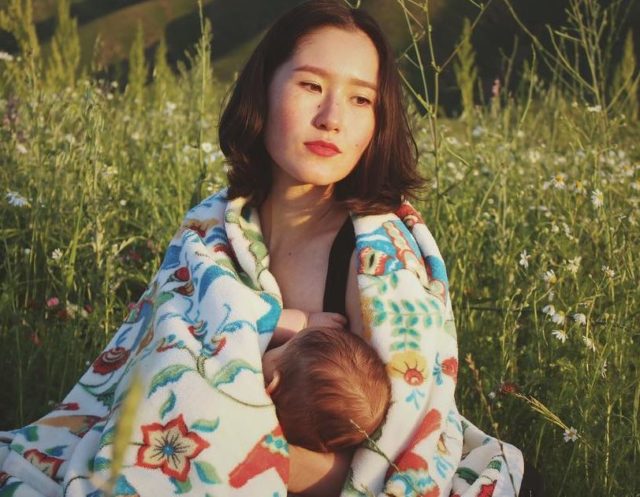 Aliya Shagieva, youngest daughter of Kyrgyzstan President Almazbek Atambayev, recently drew flak in her home country for posting a breastfeeding photo. She's now making a powerful statement about the "hyper-sexualization of the female form" in their culture.
This started when Aliya shared a photo of her breastfeeding her baby last April. She was then accused of being immoral, and many denounced her for not being modest.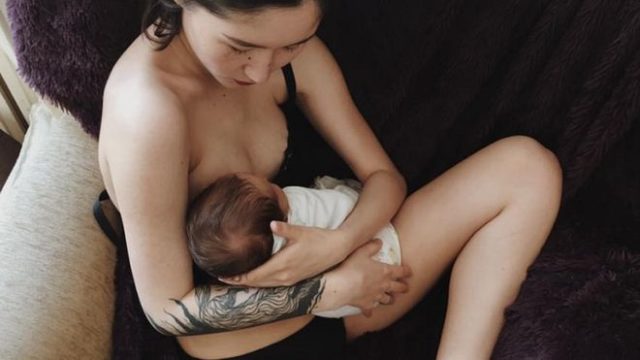 "This body I've been given is not vulgar. It is functional, its purpose is to fulfil the physiological needs of my baby, not to be sexualised," Aliya told BBC. She added that her parents also weren't happy about it. They asked her to take the photo down, fearing what would happen to her young family.
"They really didn't like it. And it is understandable because the younger generation is less conservative than their parents," she said.
In Kyrgyzstan, Aliya is viewed as a bold woman who often breaks the taboos of their conservative culture. Mostly with her openness about her experiences and her posts on social media.
The breastfeeding photo may have been controversial, but several mothers worldwide lauded Aliya's bravery. They also defended how publicizing breastfeeding shouldn't be an issue no matter where you are.
"When I'm breastfeeding my child I feel like I'm giving him the best I can give," Aliya said. "Taking care of my baby and attending to his needs is more important to me than what people say about me."
[
BBC
]
Photo courtesy of Aliya Shagieva's Instagram account
Follow Preen on Facebook, Instagram, Twitter, Snapchat, and Viber
Related stories:
Breastfeeding and Sex: How One Mom Put Out an Unusual Argument
Fashion Tips For the Breastfeeding Mom
I Suck at Breastfeeding, But that Doesn't Mean I'm a Bad Mom
Please Don't Judge Me For How I Breastfeed