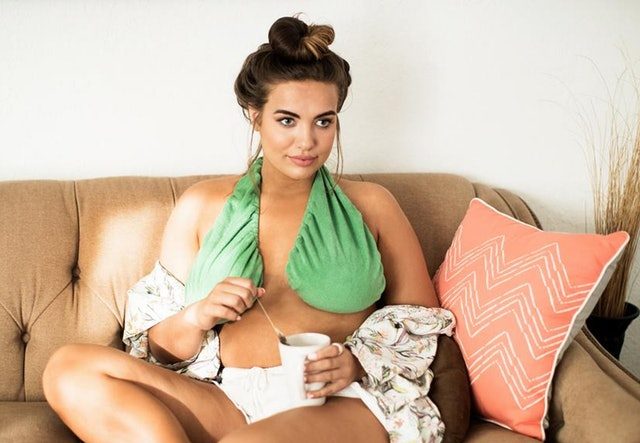 On some days, the 21st century has its shining moments. The invention the Ta-Ta Towel is one of those moments, a piece of garment designed to avoid boob sweat and your boobs sticking together after a shower or during hot days.
With the tagline, "Keep 'em high. Keep 'em dry," the Ta-Ta Towel cups one boob in its terry-like cloth, goes around your neck and then cups your other boob. Your girls are then nestled in comfy hammocks to prevent them from being sticky and sweaty. This is also handy after a bath, especially when you hate how your underboob sticks to your chest.
The Ta-Ta Towel are available for pre-order online. They are also reversible and come in the colors of  teal or fuchsia with an underside being either black or gray. You can wear them in your house alone but we can imagine they can come in great under a shirt especially during daily activities and when the sun is out and about.
[
Bustle
]
Photo courtesy of Bustle
Follow Preen on Facebook, Instagram, Twitter, Snapchat, and Viber
Related stories: 
The Keys to Big-Breasted Bras Are Comfort and Support
7 Things to Consider When Choosing a Sports Bra
All the Travel Essentials for the Modern Mom