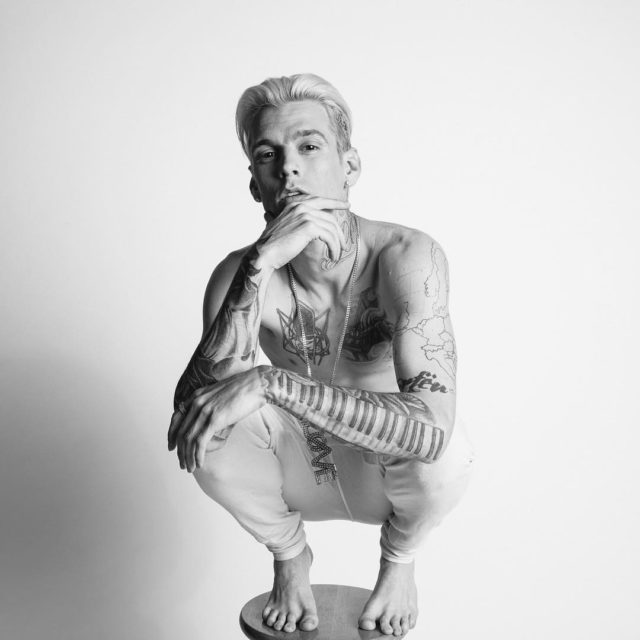 Just a week after his split with girlfriend Madison Parker, Aaron Carter decided to open up about his sexuality. He took to Twitter and Instagram to share a screencap of a note wherein he talks about being attracted to both men and women. This started when he was 13 years old and he then had his first experience with a male when he was 17 years old.
— Aaron Carter (@aaroncarter) August 6, 2017
According to Entertainment Tonight, the breakup came as a shock as he had talked about wanting to get married to Madison, "I wanna be married. I wanna be engaged to my beautiful girlfriend, Madison. I wanna be a good father, a good role model, a strong role model." But their split was a mutual decision and the two still love and respect each other, "The split was very amicable. Aaron is continuing to focus on his personal self with regards to his truth, health, and music."
After sharing that he is attracted to both men and women, fans shared their love and support for the singer on Twitter and Aaron was overwhelmed by the response.
Waking up so overwhelmed by your love and support. ? Looking forward to seeing you all this Thursday in my hometown. ??

— Aaron Carter (@aaroncarter) August 6, 2017
Thank you for the love Anna.?? https://t.co/NjtMyd2iy9

— Aaron Carter (@aaroncarter) August 7, 2017
Aaron, I am bisexual as well, I love people. A connection is a connection gender doesn't matter. Proud of you!

— Julie artz (@Julieartz3) August 7, 2017
The singer seems to be in a good place now and he will always turn to music as his safe haven. More power to you, Aaron.

[TIME and Entertainment Tonight]

Photo courtesy of Aaron Carter's Instagram account

Follow Preen on Facebook, Instagram, Twitter, Snapchat, and Viber

Related stories:
What Is Hiatal Hernia and How Is It Affecting Aaron Carter's Weight?
Theater Actress Giannina Ocampo On Exploring Sexuality as a Woman
5 Clothing Brands Supporting the LGBTQ Community