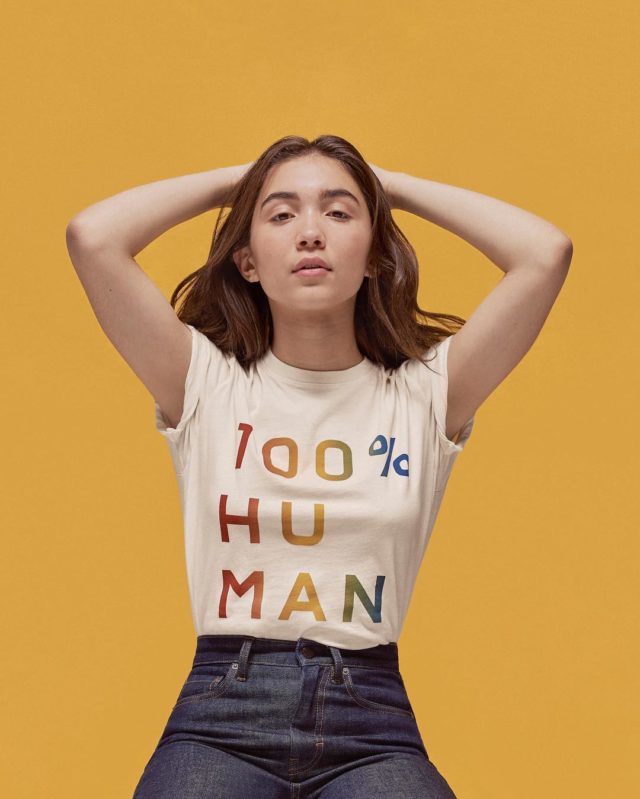 Earlier this month Urban Outfitters launched their Pride collection in collaboration with Chicago-based rapper Taylor Bennet. Since then we found that other clothing brands have launch their pride collections as well. Ranging from shirts to sneakers, and everyone's favorite right now, pins. If you want to show some extra love and support for the LGBTQ community, cop some of the items in the list below.
Puma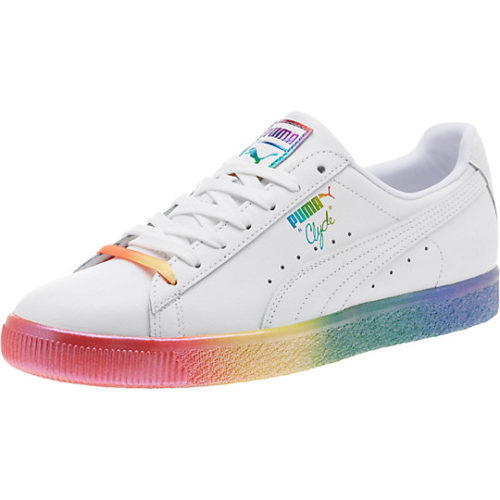 Puma has definitely been stepping up their game by collaborating with the likes of Rihanna and Kylie Jenner. Now, their Pride Pack features items that represent what you may stand for. The standout of the collection is the Clyde Pride Sneakers that has a metallic rainbow outsole and rainbow laces. Other pieces include a fanny pack, cap, and T-shirts. Available online.
Nike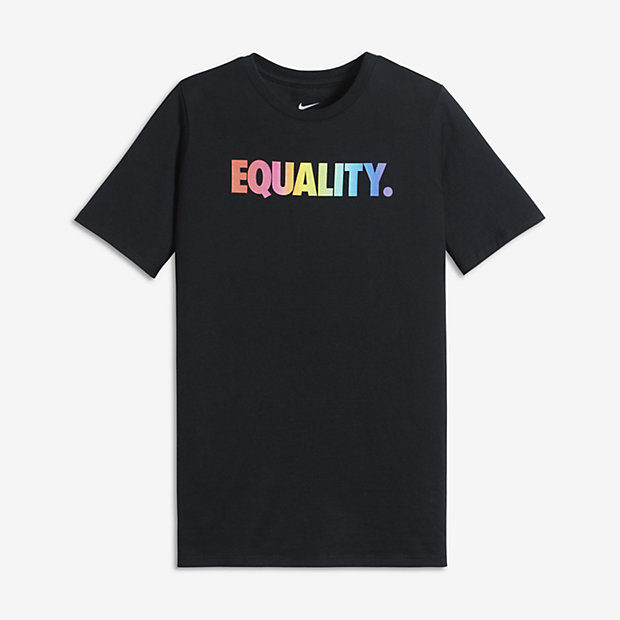 Nike's BETRUE collection celebrates the pursuit and diversity of all athletes. They added touches rainbow to their sneakers like the Flyknit Racer and Classic Cortez. Nike also released T-shirts, one with "Equality" printed on the front and another that features their iconic swoosh logo in rainbow colors. Available online.
Everlane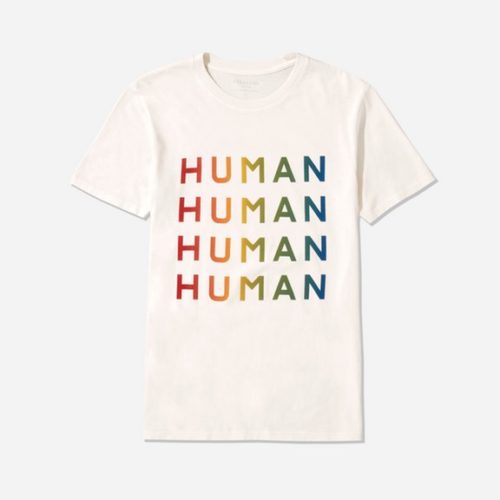 US brand Everlane released their 100% Human collection for two reasons. The first to support the protection of human rights and to remind us "we are more the same than we are different." The collection is made up of T-shirts and tank tops with "HUMAN" printed in rainbow colors. For every piece sold, Everlane donates to the Human Rights Campaign, an organization that aims to improve the lives of the LGBTQ community. Available online.
Levi's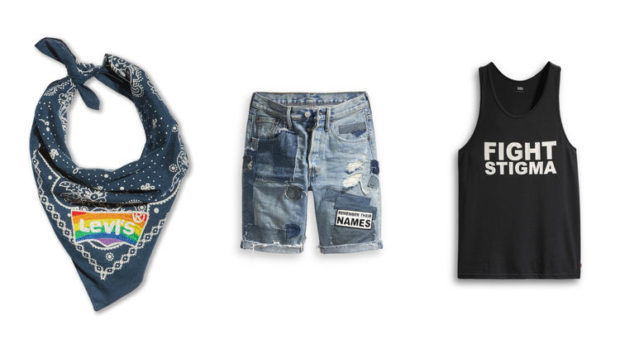 With the theme of "Fight Stigma," Levi's launched their third Pride collection. Pieces included in this line are T-shirts and tank tops with the words "Fight Stigma" printed on the front, a rainbow pin, and bandanas in different colors. According to the LA Times, chief merchandising officer Grant Barth said, "Fighting stigma on any level is important. And we feel that it's our responsibility to stand up for the issues of our time. Levi's has always been on this journey; doing the right thing, standing up for he values and giving everyone a voice." Available online.
Kenneth Cole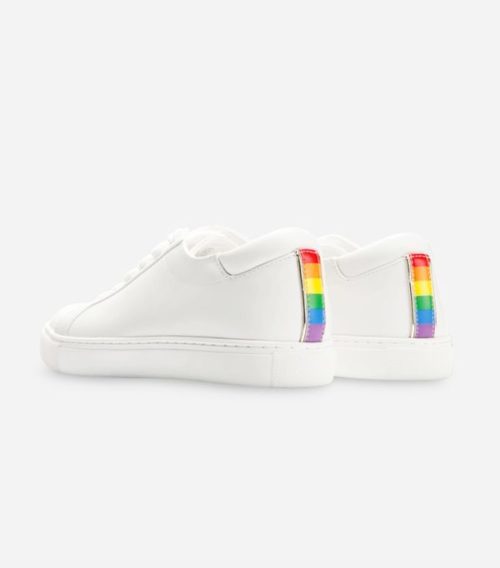 For this year's pride product, Kenneth Cole decided to release something quite simple. Their limited edition KAM sneakers feature a rainbow stripe across the heel of the shoe. Like Everlane, the brand supports the Human Rights Campaign. Available online.
Photo courtesy of Everlane's Instagram account
Follow Preen on Facebook, Instagram, Twitter, Snapchat, and Viber
Related stories:
Kick Off Pride Month With This Collection From Urban Outfitters
Why Did Netflix Cancel a Show that Tackles Gender Equality
The 6 Best LGBTQ Vloggers You Should Be Watching Right Now
Why this Love Story Is Different from What You Usually See 
Superstarlet and Gigi Holliday Shed Some Light on Drag Culture in The Philippines