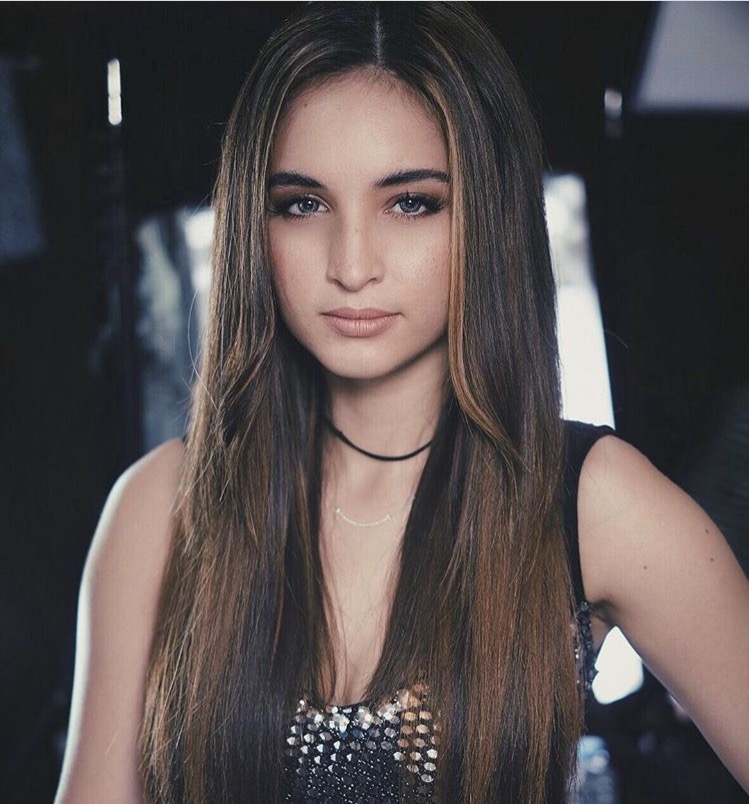 You can tell Coleen Garcia is blessed with a certain glow. The bride-to-be is juggling work with the wedding plans that started late last year when Billy Crawford popped the question.
As much as there is a lot to do, Coleen is taking on even more projects. Take how we stopped by her shoot for Happy Skin as she's currently the face of their new bridal collection, #HappySkinGetThatGlow. Here, you get a few essentials from a pen highlighter to neutral colored nail polishes so you can retouch on your big day and recreate it even after the wedding.
But let's go back to why we're really here: getting Coleen to spill some wedding tips and secrets. In this #PreenPopQuiz, we ask her how she's been since the proposal plus how she and Billy have managed to work on it despite their everyday schedules.
How is the wedding preparation so far?
I haven't experienced anything negative so far. It's been really easy. It helps that I have a really good planner on my side so she oversees everything on my behalf and then she just relays it. I'm working with La Belle Fete.
Have you pinned down a date?
We have. But we won't reveal it just yet because we haven't finalized the location. It's going to be next summer.
Did you have a feeling beforehand that Billy was going to propose?
He was being weird in a different way. I knew something was up. I guess because I know him so well. But I also didn't want to think it was that. And you don't want to jump to conclusions because what if it doesn't happen?
When we were [at the venue] already, it was just supposed to be a mini despedida and noche buena because I wasn't going to spend Christmas with my mom's side of the family. We were going to Spain with the dad's side of the family. We spent noche buena with my mom and I told Billy we could invite our closest friends only. I guess I kinda started getting suspicious when more people started coming and I didn't invite them. But I was happy to see them.
Are you going to be a bridechilla or bridezilla?
I think I'm going to be a bridechilla. I will be relaxed about everything. I'm confident about the team that we have. I trust them with everything so I can't wait to see what they come up with.
How did you decide on the team you're working with?
When it comes to execution, every person I hired, I screened. I checked their portfolios.
When I got engaged, people were suggested to get [based on how popular they are.] I tried not to base it off of that. I really looked at them meticulously and I feel they matched my personality the most.
How involved is Billy in the preparation?
He attends all the meetings with me. He makes time for them. We also have our own separate tasks like Billy is in charge of the music and looking for the live band, according to what we're good at.
Who will be your maid of honor?
Yes. Ria Atayde. She's my cousin. We've been close for years and she's my confidant and she's the person [I run to] when I have problems.
What's the best feature of your engagement ring?
Billy designed it himself. He didn't just buy it off a jeweler. I was so speechless when I saw it.
One thing you won't compromise for the wedding?
I guess I won't compromise how we are meant to feel. If there are guests na diva or mag-away, it can't be avoided when you put family together but I won't let it ruin my day.
Who is going to design your wedding gown?
I have someone in mind who I am meeting in October. I can't say who yet.
One lesson about marriage you've heard often since the engagement?
That love is a choice. There will be days and you will wake up and you will look at the person next to you and you will have doubts. But in spite of everything you will choose to love a person and you will choose it every day.
Will you do all the cheesy wedding traditions?
I'm not a completely traditional bride but I want everyone to have fun. I'm going to have a lot of activities and people together. The reason I want a beach wedding so there can be a lot of possibilities.
What are your honeymoon plans?
We're still planning it because both of us love travel and we traveled so much so it's hard to pick. We're caught with where we don't want to go and the places we haven't been to yet.
What made you say yes when Billy popped the question?
I said yes in a heartbeat and everybody we loved was there. It was so surreal and like such a perfect moment. But had he asked me at any other time, I would have said yes.
One reason why your relationship works?
Every fight that we have ends in comedy. Someone laughs or does something funny.
How do you handle planning for the wedding while you meet your work commitments?
It's really simple. When I get stressed with work, I think about the wedding. When I get stressed with the wedding, I think about work.
Photo courtesy of Coleen Garcia's Instagram account
Follow Preen on Facebook, Instagram, Twitter, Snapchat, and Viber
Related stories: 
Coleen Garcia Gave the Best Instagram Story Coverage of Britney Spears in Manila
How Does Coleen Garcia Keep Her Youthful Glow?
Billy Crawford Just Proposed to Coleen Garcia and She Said Yes