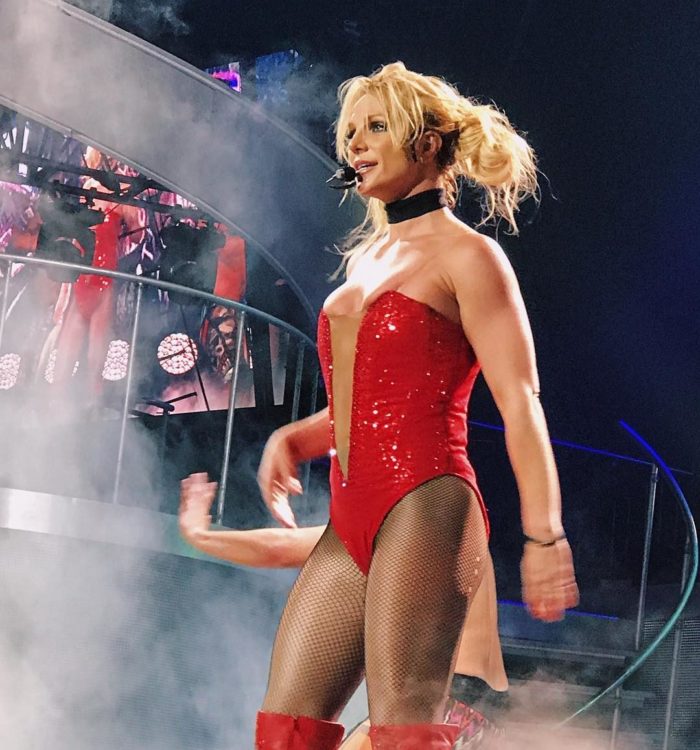 It would be a lie if I say my feed was not filled with Britney Spears since last night, but in the influx of dance videos and photos varying in distance from the stage, who stood out?
The winner is Coleen Garcia. Not only did she arrive in a Britney-inspired look, she posted the funniest Instagram Stories. All she had was a good sense of humor, imagination, and an array of emojis.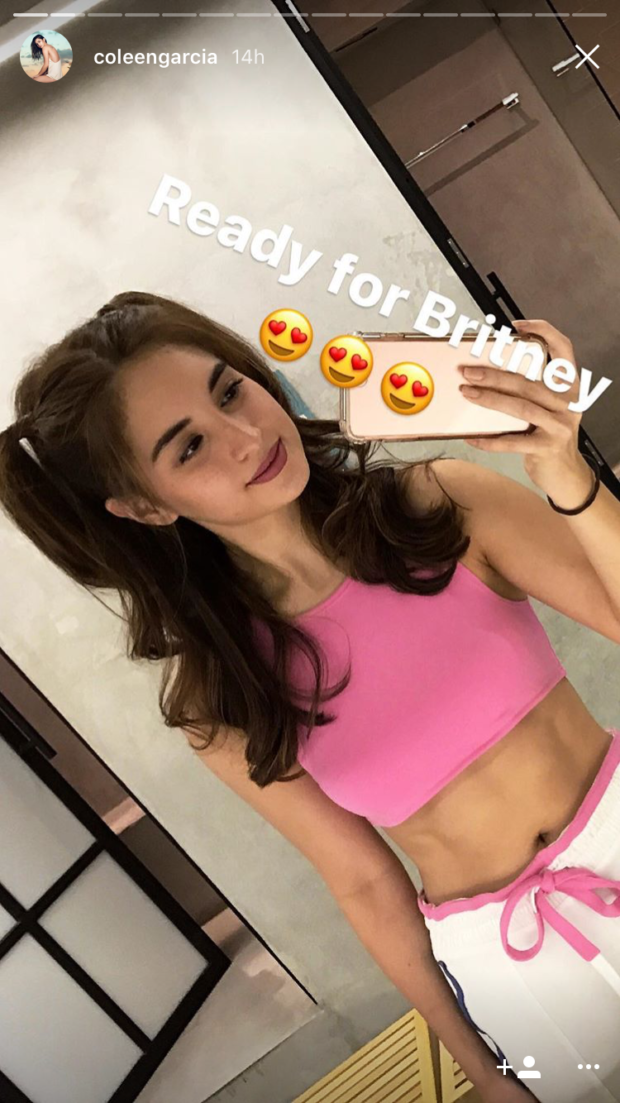 It started off with the usual dance videos that lasted for about 15 seconds. Yup, Britney looked like she lip-synced, but it's all good.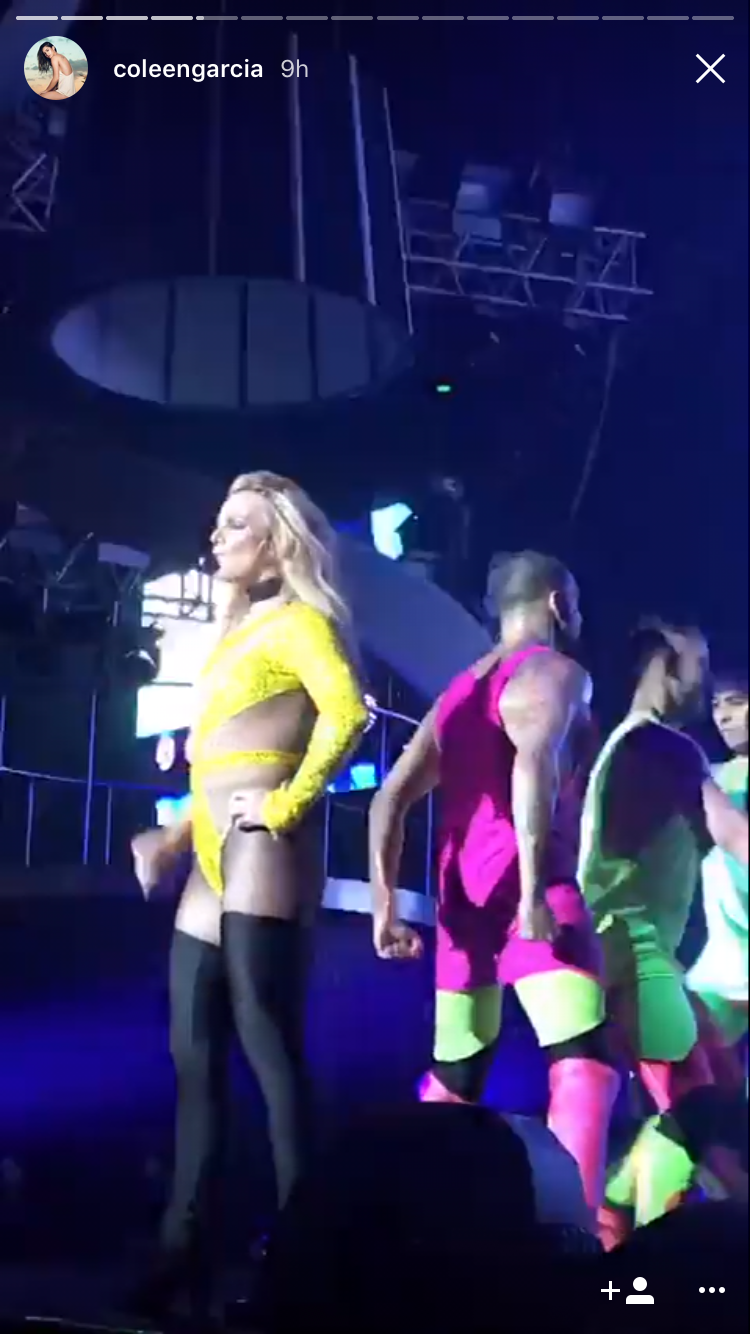 The series of emoji-laden posts started with a photo Britney Spears as the Pop Princess we all know her to be. She shares the emoji crown with Kris Aquino, who's also a princess, but that's another story.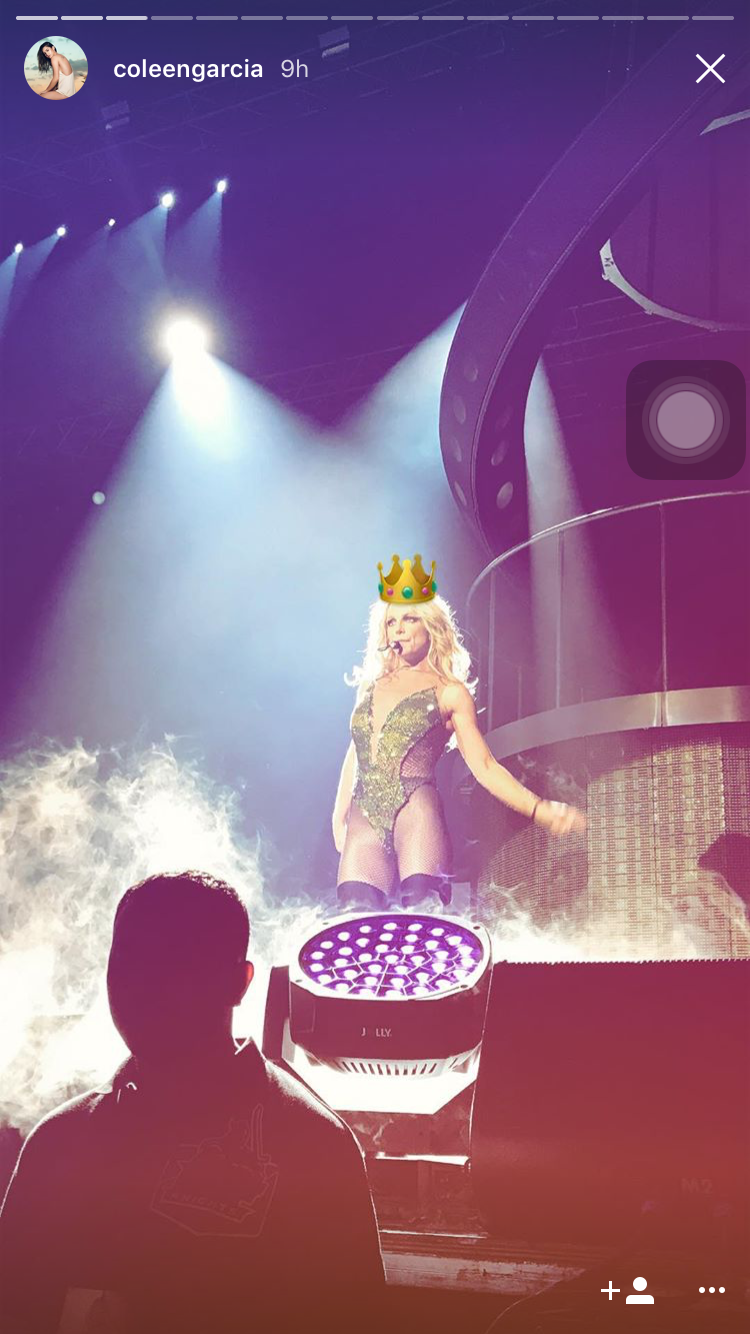 A photo of Britney looking like she's ready to hit the volleyball back to the other court quickly followed it.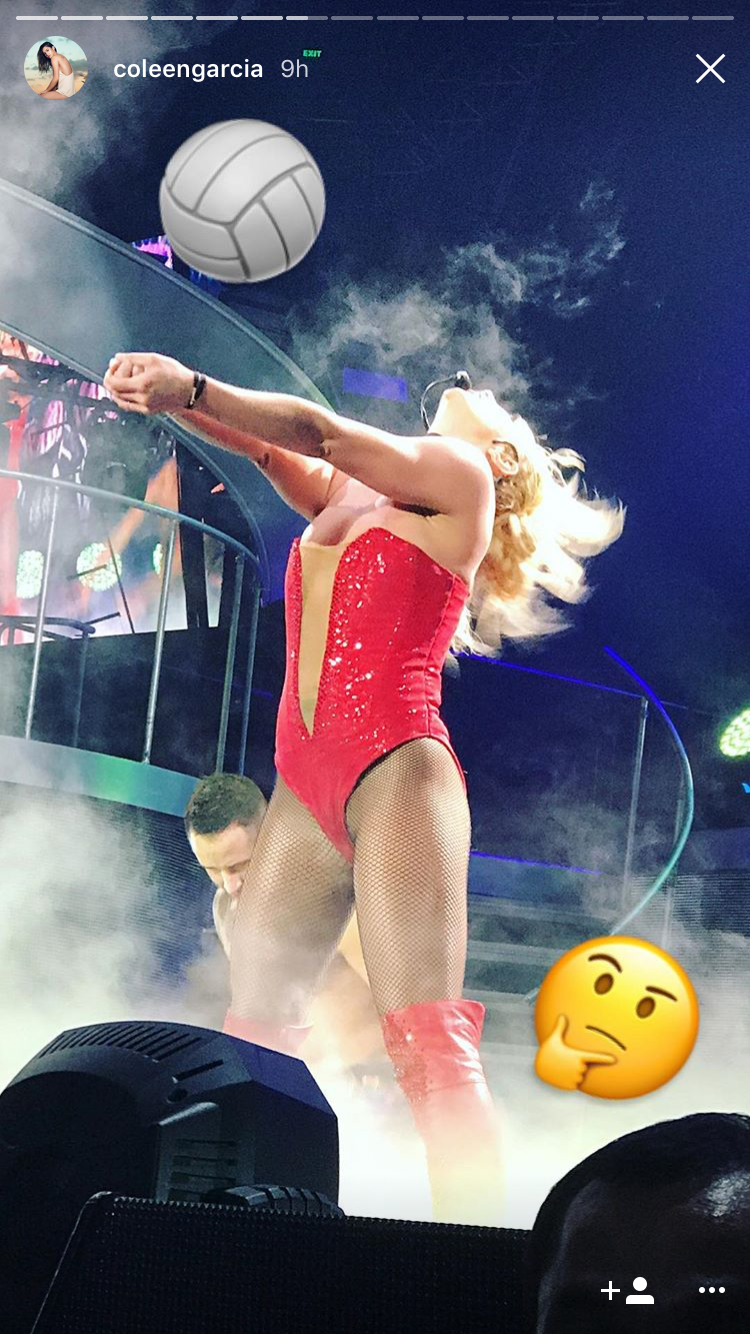 Coleen thought Britney got thirsty from all the dancing and singing. So, yeah, bottoms up!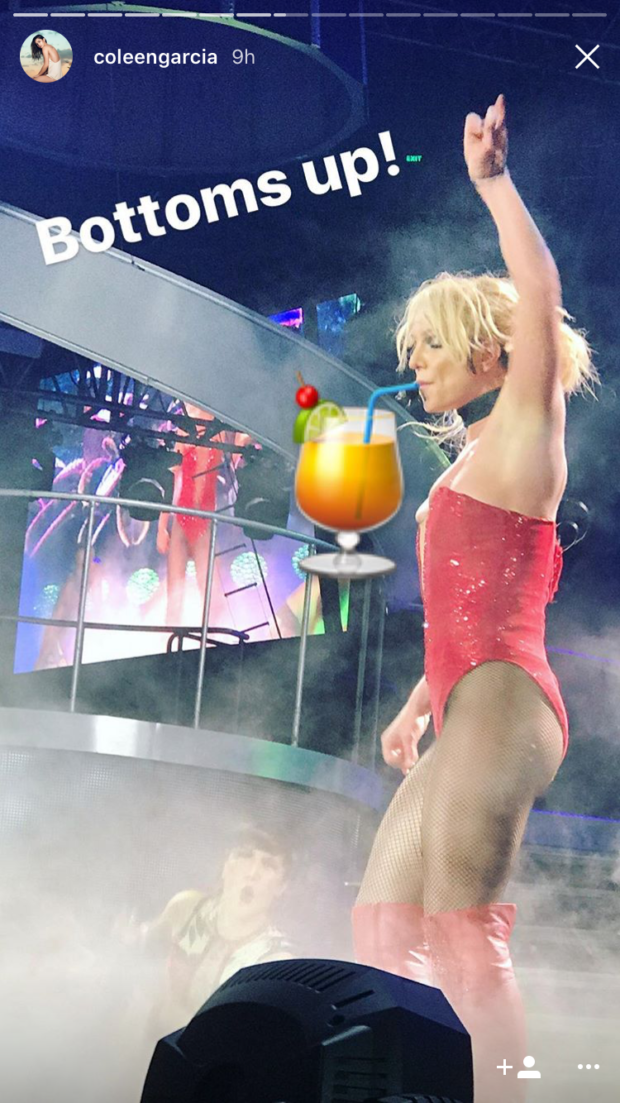 I knew Britney was a great performer since I was young, but I did not know she was an awesome juggler too.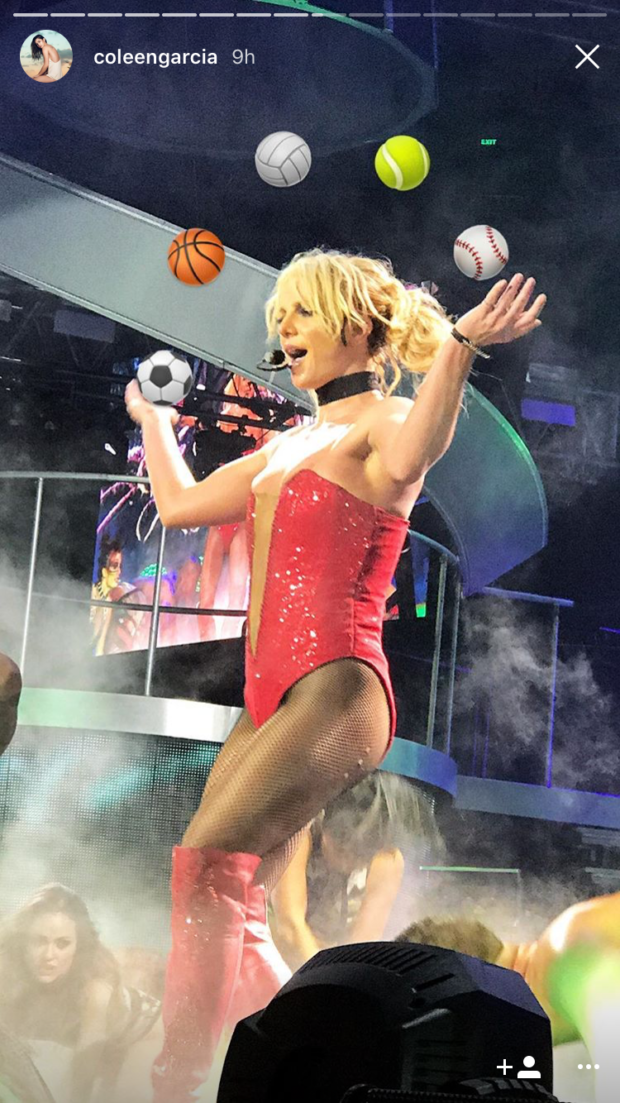 Coleen also posted Britney looking like she's giving away cups of rice and added the caption, "Girl, bawal na raw yan!" Not only is she witty, but in touch with the unli-rice issue with Sen. Cynthia Villar.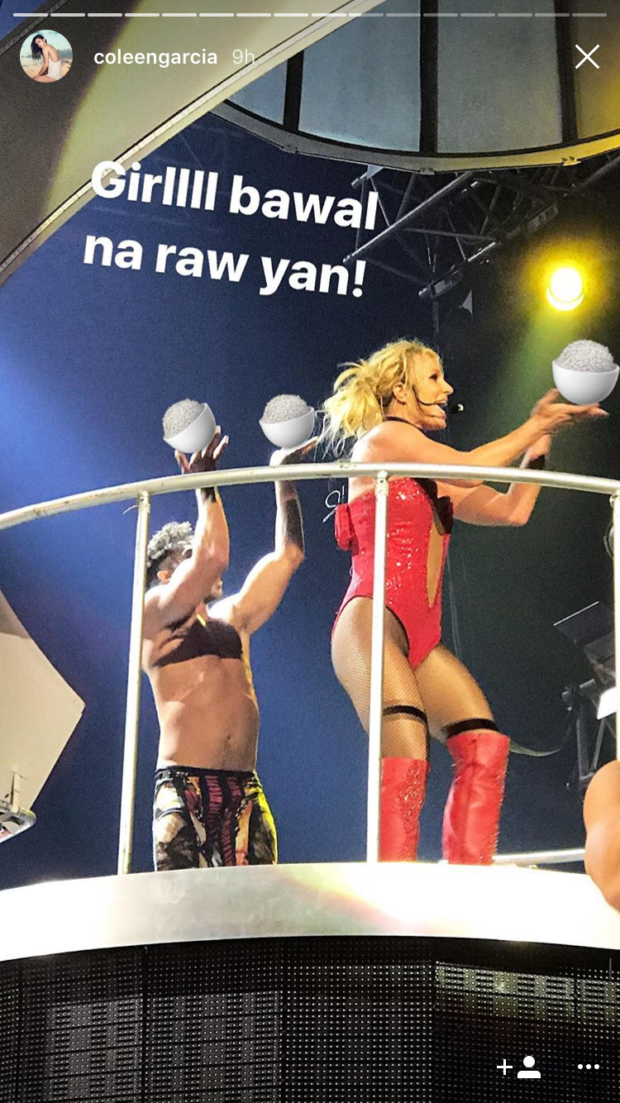 The series of Instagram Stories ended with Britney enjoying a hot shower after that tiring performance.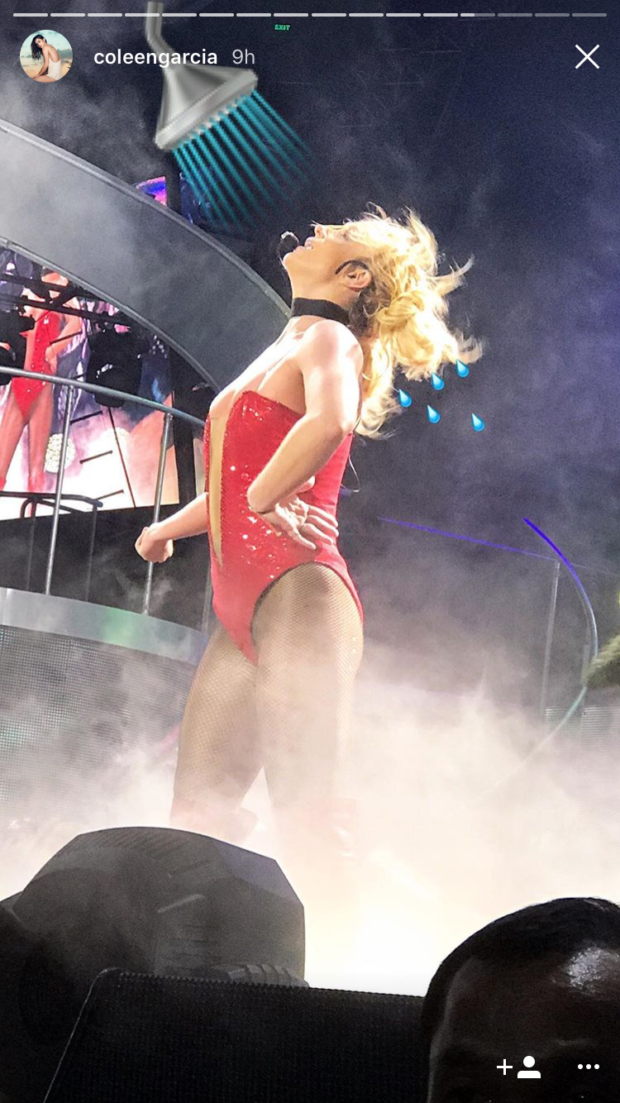 We may not have been (silent tears, sister) at the concert of Britney Spears, but admittedly this gave us life and allowed us to be a little less jealous for missing the concert of our generation.
Follow Preen on Facebook, Instagram, Twitter, Snapchat, and Viber
Related stories:
The Britney Spears Effect: Why We'll Always Love the Pop Princess
Trend Alert: Stripes Are in for Liz Uy, Janine Gutierrez, and Coleen Garcia
This Is when Coleen Garcia and Billy Crawford Plan to Get Married
Coleen Garcia Files a Case Against Ex-Cop