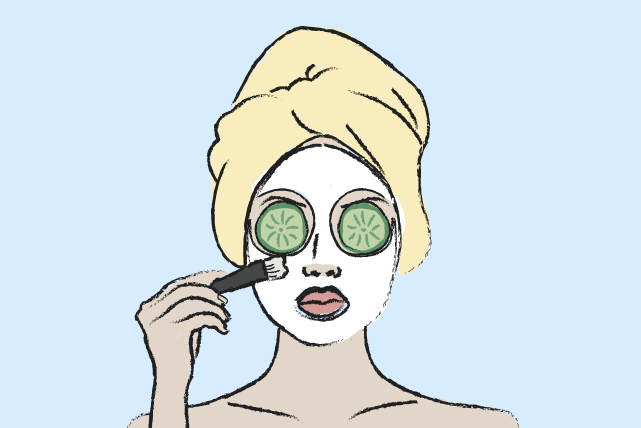 Don't laugh at me because I'm still excited for the weekend even if my plans don't involve a plane ticket. While the rest of you are scrambling to make a way out of the city and away from all the bad juju, I've decided this is the weekend for me to finally do a marathon facial.
My engines are ready for this self-pampering that takes a lot of time and allows me to use my skincare stash to the maximum. Inspired by Into The Gloss, here's what you'll need if you need to clock out and give yourself a skincare regimen like no other.
Step #1: Steam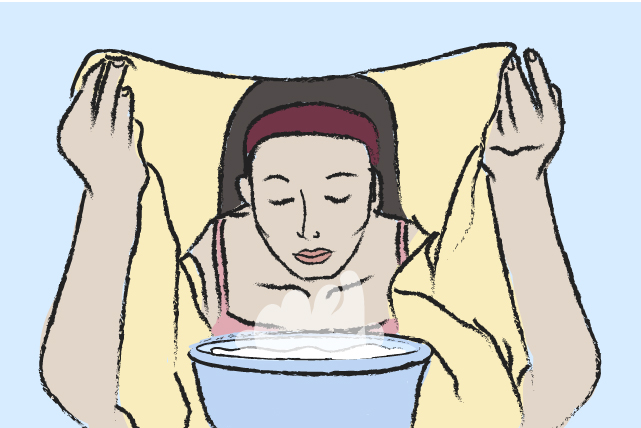 For this to work, you need to open up your pores so you can get the gunk out and let the good stuff in. In lieu of an upright steamer found at the facialist, you can make your own my placing your  head over hot water with a towel over you to trap in the steam. Do this for at least 10 minutes. For extra benefits and for a calming scent, mix in your favorite oil such as the Neal's Yard Orange Flower Facial Oil.
Step #2: Cleanse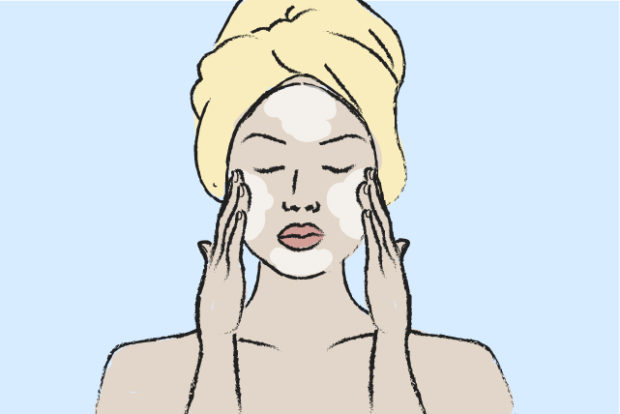 After this, go have a shower. No use putting all these remedies on your face if you'll wash them off later, right?  This is a good time to reach for something like the L'Occitane Shower Almond Shower Oil.
For your face, you can start the initial cleanse with the Kiehl's Calendula Foaming Facial Wash or with any wash you have on hand. Follow it up with an exfoliator like the Burt's Bees Peach & Willow Bark Deep Pore Scrub. For lips, I don't forget to give it some attention with the Human Nature Peppermint Lip Scrub.
When you get out of the shower, you can apply your toner. Right now, I like the Dickinson's Original Witch Hazel Pore Perfecting Toner and since I'm extra, I follow it up with a spray of Avène Thermal Spring Water for instant hydration.
Step #3 Mask On
Here's the part where you can go to town with your face masks. Currently, I have been multi-masking with the L'Oreal Pure Clay Mask for Anti-Pores on my t-zone while I also put the Illuminating variant all over my face. This will just around 10 minutes. But you can leave it on a little longer as I notice it doesn't sting.
But if you want a deep cleanse you can try a bentonite clay mask. It pulls all the oil and dirt and it does pulsate after 15 minutes. I'm leaving our #PreenTries video here to give you a primer.
After the clay mask, don't be cavalier and proceed to another step. Whether you used a heavy-duty mask or not, it's important to give it hydration. This is where you put on a sheet mask for 10 to 15 minutes. For this, I turn to some K-Beauty favorites like the Dr. Jart Mask Water Jet Vital Hydra Solution. And since this is a marathon and not a sprint, follow it up with a lip mask from Sephora Collection.
Step #4 Moisturize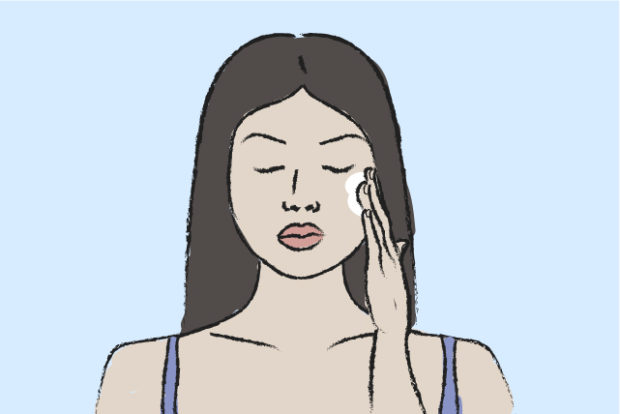 Still there? If you haven't dozed off because of how relaxing all the solutions are making you feel, it's time to lock in the deal. Turn to your favorite serums and creams. I've recently hopped on the bandwagon by using The Ordinary's Advanced Retinoid 2% along with Alpha Arbutin 2% + HA. Afterwards, I follow it up with the Dior Capture Totale Multi-Perfection Creme which to me has a faint smell of rose and is moisturizing without being sticky.
Make sure to tap in your products gently. Rubbing roughly will just defeat the purpose of this whole ritual. You can also smooth in your eye cream at this point. Afterwards, you can sleep. But wait! If you still want to take this farther, you can do an overnight mask. You can opt for the Cosrx Ultimate Moisturizing Honey Overnight Mask. Apply a thin layer, let it absorb into the skin. Now you can sleep.
Art by Lara Intong
Follow Preen on Facebook, Instagram, Twitter, Snapchat, and Viber
Related stories: 
We Tried the Bentonite Clay Mask to Convince You to Use It
5 Ways to Get the Most Out of Your Sheet Masks
Prevent Wrinkles and De-Puff the Skin With These Eye Serums
This Is How to Get Glowing, Nourished Skin All Day