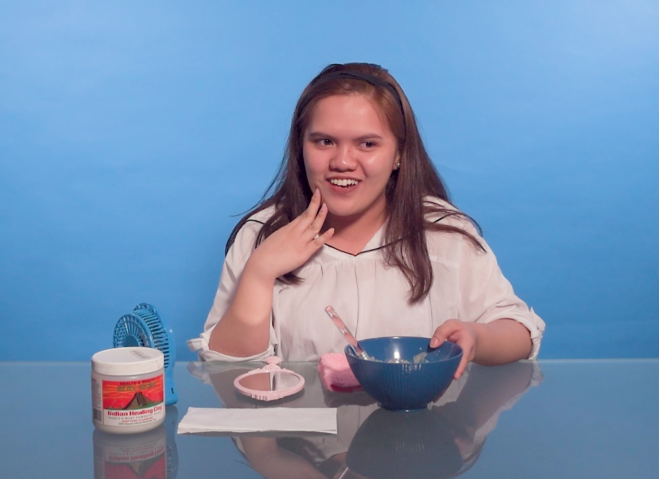 It started with an office conversation and curiosity. What is Bentonite clay and what good does it do our skin and the rest of our bodies? It's also called Montmorillonite and it is a healing clay that cleanses our bodies externally and even internally (yes, it can be ingested, but please check with your doctor first).
According to Mountain Rose, the clay comes from naturally occurring volcanic ashes in the United States, particularly in Wyoming. What sets it apart is that the electrical and molecular components of Bentonite clay rapidly change when combined with liquid like water or apple cider vinegar. It swells up to a highly porous compound and give off a negative charge that draw out toxins—aka the best and probably the most affordable detox face mask ever because it is known to brighten skin, smoothen pores, remove toxins, control sebum (oil!), reduce dark spots, tighten skin, and so much more.
So what does it really feel on the skin? Does it sting? Do you feel your face pulsate as it dries? What does it look like after? Does it dry pimples? Don't worry, we rounded up the troops to try it so we can answer some (if not all) of your questions. Watch it to know what we think!
Now that you know more about it, are you totally game to try? Let's get you started with a simple recipe that we used for the video. Have fun masking!
Bentonite Clay Mask
Ingredients
Calcium Bentonite clay (we used Aztec Secret Indian Healing Clay)
Apple cider vinegar
Non-metal spoon
Non-metal bowl
Procedure
1. Prepare all of your ingredients.
2. Scoop one part Bentonite clay in a bowl.
3. Add one part apple cider vinegar (or water if you're a beginner).
4. Mix with a non-metal spatula or spoon until you form a paste-like consistency. It's important to use non-metal so you don't change the negative charge of the clay.
5. Apply on your face using your fingers.
6. Wait for 10 to 15 minutes or until dry.
7. Wash off with water and moisturize.
We've got a part two for this video, so keep your eyes peeled for it!
Aztec Secret Indian Healing Clay is available at Healthy Options.
Follow Preen on Facebook, Instagram, Twitter, Snapchat, and Viber
Related stories: 
Five Weird Face Masks to Make Skincare Interesting
Five Tub Face Masks for Every Skin Concern
Animate Your Skincare Routine With These Emoji Face Masks
Five Beauty Products You Never Thought Existed