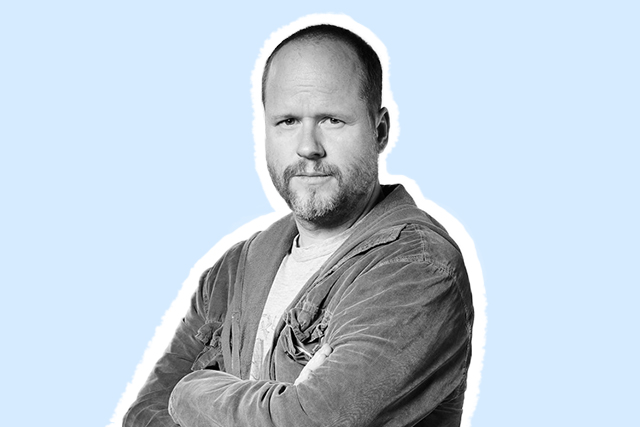 Who spent their childhood and teenage years watching Buffy the Vampire Slayer? We're sure many of you idolized Sarah Michelle Gellar for being a badass heroine. After more than 10 years, many people also felt the same way with Black Widow in The Avengers.
All these, including other cult favorites like Angel and The Cabin in the Woods, are all thanks to director and "male feminist" Joss Whedon. But should we really be grateful for him when he's a hypocritical feminist?
In a tell-all essay on The Wrap, Joss' ex-wife Kai Cole revealed that the director was unfaithful to her throughout their 16-year marriage. He also allegedly used his feminist ideals as an excuse to get close to different women. "Joss admitted that for the next decade and a half, he hid multiple affairs and a number of inappropriate emotional ones that he had with his actresses, co-workers, fans and friends, while he stayed married to me," Kai wrote.
She also recounted how Joss repeatedly manipulated her to stay in the marriage while he fooled around. "He wanted it all; he didn't want to choose, so he accepted the duality as part of his life."
After the essay went viral, Joss' spokesperson claimed that it contained "inaccuracies and misrepresentations which can be harmful to their family." The director also refused to comment "out of concern for his children and respect for his ex-wife." (But if you weren't guilty, you wouldn't have anything to hide, right?)
This is disappointing for fans of Joss' work and those who admire him for being a man who says he stands for women's rights. In the past, he's repeatedly credited his mother for raising him as a feminist. He said he wanted to switch Hollywood's tropes and created strong female characters who fought the bad guys instead of being killed off.
Although, in reality, people have been calling out Joss' problematic attitude for years now—from allegedly firing Angel's Charisma Carpenter for being pregnant to creating a misogynistic Wonder Woman script. There's even a Tumblr account that collates all this. Kai's exposé is simply the icing on the cake to put him in his place.
But if you're a fan of the shows and movies he's made—regardless if you're a man or a woman—would you still support and watch them? It's easy to say "Screw it, I'm boycotting Joss Whedon." But then again, it also won't be his immediate downfall. Just look at Woody Allen, Casey Affleck, and other dodgy celebrities who are still relevant today.
What this teaches us, as Vice noted, is to be more discerning and responsible of how we consume pop culture. Buffy and Avengers won't be the same again, but this is your chance to look closely at the people on-screen and behind the camera who are really practicing what they so loudly preach.
Art by Lara Intong
Follow Preen on Facebook, Instagram, Twitter, Snapchat, and Viber
Related stories:
An Old 'Wonder Woman' Script By Joss Whedon Leaked and the Internet Is Losing It
Rape, Cannes, and Kristen Stewart: The Curious Case of Woody Allen
A Really Dodgy Casey Affleck Won an Oscar Today
How We View Cheating Varies Between Men and Women
Why It's So Hard to Fight Everyday Sexism