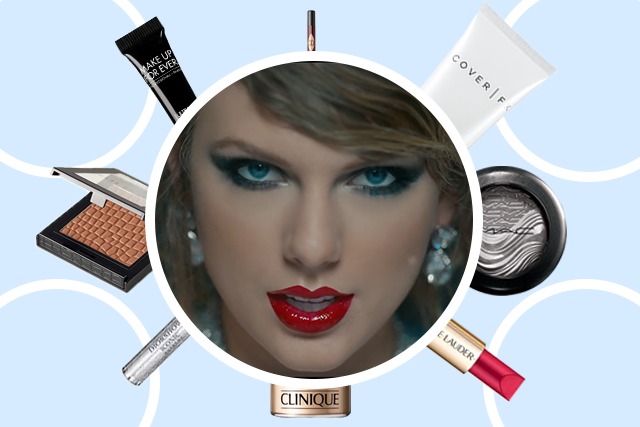 Personally, I keep replaying "Look What You Made Me Do" because it's pure visual entertainment. Nice outfits, various set designs, and the whole revenge is best served as a hot track theme. I also love the makeup since Taylor proved that she won't let anything rob her of a chance to look good. (May or may not be a jab, you decide.)
The makeup looks vary from the toned down nude look as she donned a studded biker cap and jacket to a fun, metallic lip as she was emptying out a vault in a sequined sweater.
My favorite is the red lip, bold eye look she introduced while in a bath tub of diamonds. This seems to be the base for her stronger looks in the video.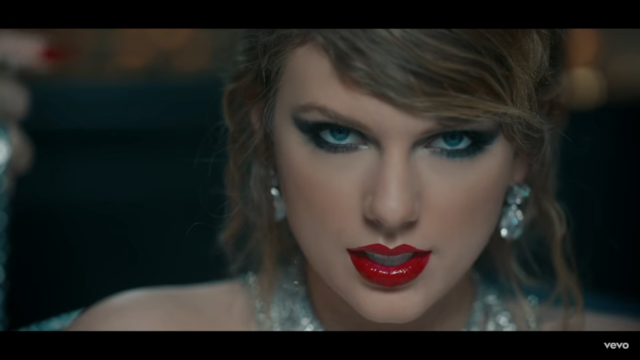 In case you are plotting your own revenge-filled song and dance number, or you're just a die-hard Taylor Swift fan, here's how you can cop the look for your next event.
CoverFX Mattifying Primer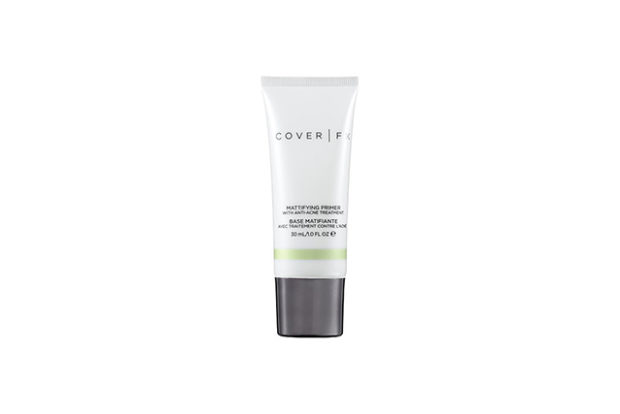 Since the look is strong on both the eyes and lips, you need to keep the face matte and looking good. Start with an oil-absorbing primer that will also keep your base products in place. Concentrate the primer on your oily spots as putting on too much can be detrimental to your foundation. Available via SephoraPH.
Kat Von Lock-It Foundation 
This looks isn't for the type who likes to get away with BB cream and some concealer. For even skin, this Kat Von D Lock-It foundation cover up all your spots (it's so pigmented, it can cover up tattoos.) If you have dry skin, you can apply it using a sponge so the water will still keep your face hydrated. Available via SephoraPH.
MakeUp Forever Ultra HD Concealer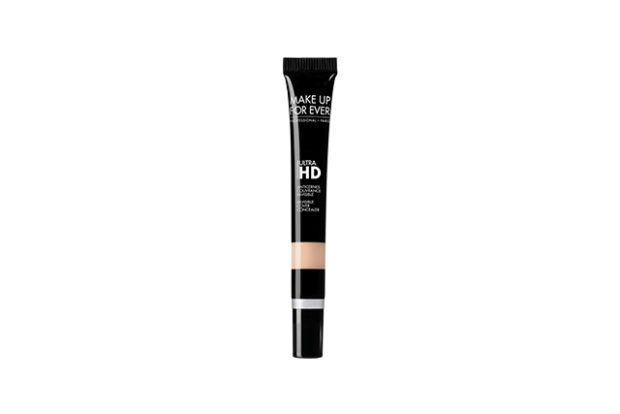 Even if your foundation is full coverage, you may have some issues with stubborn spots or black-blue circles around your eyes. Dot on this concealer on those places but using a light hand. Remember, it's about how you apply it and not how much you use. Available at SM Mega Fashion Hall. 
Clinique Blended Face Powder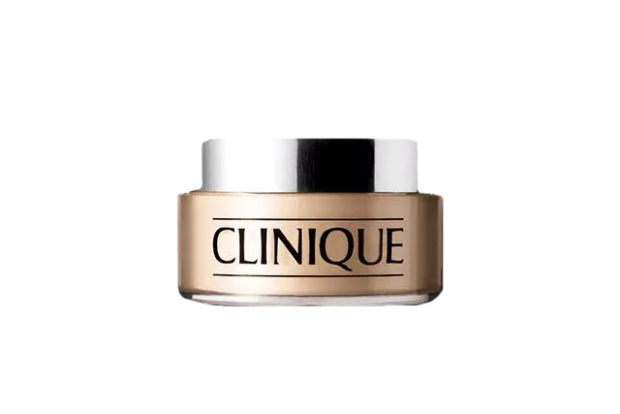 To keep everything in place, lightly dust a translucent powder all over your face. Don't use another powder foundation as that will spell cake. The brush that comes with this Clinique loose powder is just the right size to get into the contours and to make sure you don't pack on a lot by accident. Available at Rustan's The Beauty Source, Glorietta 4. 
Charlotte Tillbury Rock'n' Kohl in Bedroom Black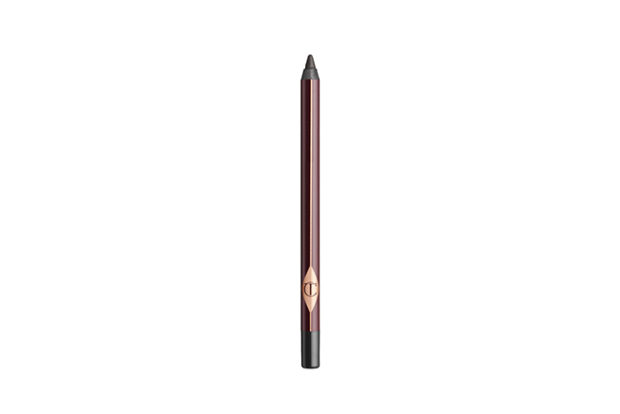 Taylor's look is a dramatic cat eye, with a heavy underline. You can do the same thing by creating your normal wing then smudging it up, following the shape of it still with a creamy kohl liner. With the tip of the brush, you can use that to apply the color in the under eye for a blended effect. Available online.
MAC Extra Dimension Eye Shadow in Evening Grey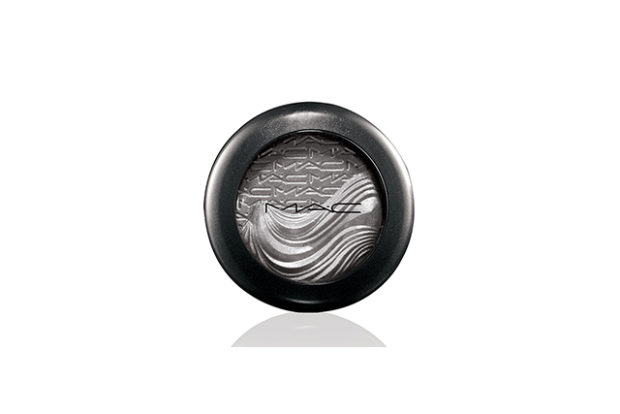 The play with black was off-set and given dimension with a sparkly, silver-grey inner corner. After doing your liner, pat in this eye shadow, blending it outwards so there's no harsh line between the shadow and the smudged cat eye. Available at SM City North EDSA.
Dior Diorshow Iconic Extreme Mascara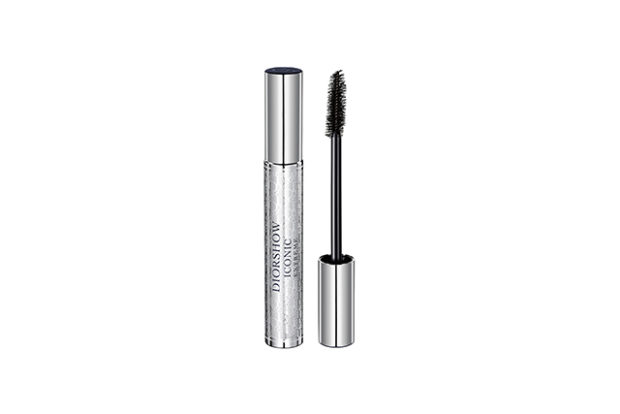 Of course, long lashes are needed when you are serving everyone their just desserts. For length and volume, reach for this mascara. You can layer several coats as long as you start from the base of the lash and brush fully upward. Available at The SM Store, Makati. 
Make Up Store Blush in Blush Nut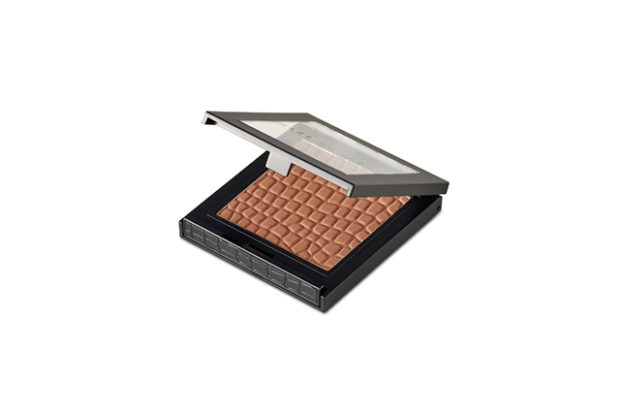 If you don't look closely, you'll miss how Taylor is wearing a nude brown blush. Putting a red or pink blush would take away from the look and might make it seem cartoonish. Putting a nude blush would make the face washed out. For this, use a brown shade for a blush, almost like bronzer without shimmer is best. Available at The Podium.
Estée Lauder Pure Color Love Lipstick in Haute and Cold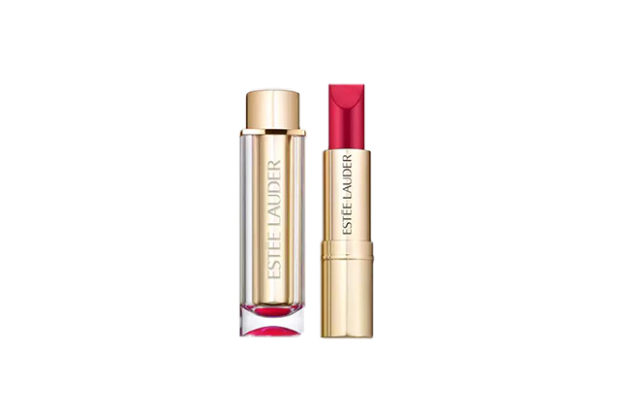 Now for the winner: the vinyl red lip. Make sure to prep it with a lip scrub and lip balm before applying the color so it doesn't look flaky. You can amp up the color with a clear gloss on top. Available at The SM Store, Makati.
Art by Lara Intong
Follow Preen on Facebook, Instagram, Twitter, Snapchat, and Viber
Related stories:
Deciphering Taylor Swift's 'Look What You Made Me Do' Music Video
So How Are We Liking this Version of Taylor Swift?
Why Kendall Jenner Loves Bronzer and Lip Gloss
Megan Young's Daily Makeup Routine Includes Face Oil and Liquid Lipstick