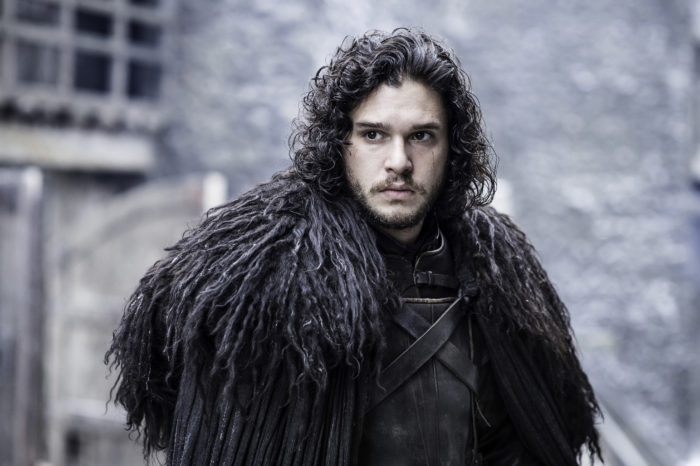 We all know this to be true: Jon Snow is indeed the "reigning heartthrob of Game of Thrones." I don't watch the show, but I totally agree. That brooding look, luscious curls, beard, and all of that winter clothing makes me think he's the most dashing of all the men that ever showed up on the show. People losing it for the season seven finale because of his perfect butt was also another indication.
But don't let his good looks fool you, we might be swooning because we can't actually smell him. It would be a totally different conversation if you get a whiff. During an interview with The Cut for the launch of his new fragrance campaign, he threw his character under the bus when asked about what Jon Snow would smell like if his essence was encapsulated in a perfume. "I can tell you exactly what Jon Snow smells like," he said. "He smells of wood smoke, wet dog, and meat that's gone off." Ack! That's not an attractive smell at all. Just reading that description makes me cringe.
If you're wondering if he's the worst-smelling person in all of the Seven Kingdoms, then don't worry, he's not. Kit was now quick to defend Jon Snow by saying Sansa Stark's pong (slang for bad smell) is a bit bad.
If there's anything we learned, it's to not be fooled by brooding looks and great hair, because he might just smell.
[
Refinery29
]
Photo courtesy of HBO
Follow Preen on Facebook, Instagram, Twitter, Snapchat, and Viber
Related stories:
Why We Won't Miss the Rape Scenes and White Walkers on Game of Thrones
Ranking the Game of Thrones Houses After the Season Seven Finale
Three Questions We Have After the Penultimate Sixth Episode of Game of Thrones Season Seven
8 Emmy Moments That Will Make You Smile Today