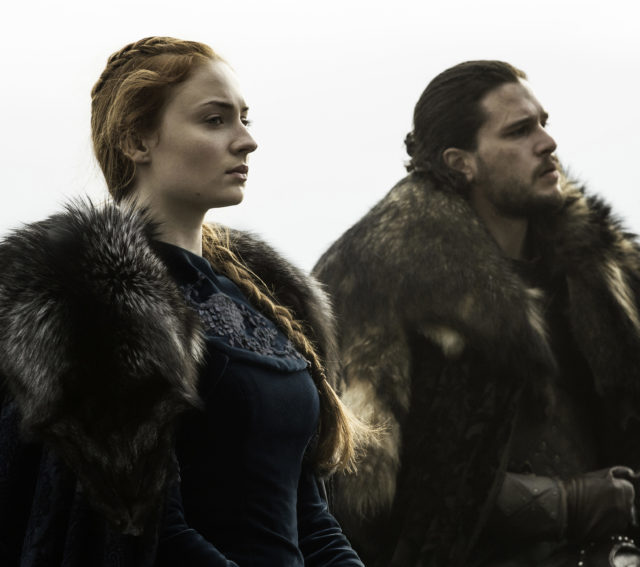 You know it's Game of Thrones season again when people start saying "Winter is coming," and reposting teaser photos for season seven. Two days before the premiere, many couldn't get enough of the show's special Snapchat filter, and even saw White Walkers walking in London. Totally normal in the GOT fandom.
To be honest, I'm a little sad that this is their second to the last season and also praying that the spin-offs push through. But hey, I'm still excited to see what will happen to Jon Snow, Daenerys Targaryen, and Cersei Lannister. Just tell us who will get the Iron Throne already!
I know a lot of fans like me will miss the show terribly right after—the action, drama, and of course, dragons. But there are also some things that I will not miss. (If you haven't seen the past six seasons yet, look away!)
#1 Cersei's evil ways
I think everyone has a love-hate relationship with Cersei. She's an intelligent and dastardly woman who gets what she wants with the right strategy and people to fight for her. Even if she lost her father and children in the process, there's nothing stopping her from ruling King's End and eliminating her enemies.
However, if you're one of many people who's rooting for either the Starks or Targaryens, you wouldn't miss Cersei at all. Maybe her usual b*tchiness while drinking a goblet of wine, but not her murderous plans.
#2 Enough with the rape plots
Who here can count the number of rape scenes in the show? Yeah, I don't know how many neither.
During season five, Sansa Stark was raped by her then-husband Ramsay Bolton, which caused a stir among viewers and critics. (I still don't understand why they only reacted then when rape scenes have happened in prior seasons also.) On the plus side though, Sophie Turner (who plays Sansa) started helping out abused women in war-torn countries after the controversy.
#3 Dismembered bodies
Isn't it ironic that I love the show's action but hate seeing dismemberment? From Ned Stark's beheading in season one to Oberyn Martell's face smashing (cringing just thinking about it), let's forget all of that please.
#4 White Walkers
Imagine if you lived in a country where an army of White Walkers would assemble in one area, waiting to freeze and kill everyone. No one would want to be there and stare at those icy blue-eyed zombies. Plus, they freak me out whenever they show up on-screen.
#5 Animal cruelty
A moment of silence to remember the direwolves Lady and Grey Wind, both of which were killed in the show. Even though they were fictional deaths, I didn't appreciate seeing the wolves getting stabbed and butchered. No animal deserves that!
#6 Emotional distress
There are several TV shows that stress me out, but Game of Thrones always ranks high on my list of emotionally distressing series. Remember when Tyrion found out that his lover slept with his father Tywin? When Robb Stark and Catelyn Stark were ambushed at the Red Wedding? That time Arya Stark told Nymeria to go away and never come back?!
I can go on and on about this, but you get me. Time to take a break from all of that after season eight.
Screengrab from Game of Thrones
Follow Preen on Facebook, Instagram, Twitter, Snapchat, and Viber
Related stories:
'Game of Thrones' Spin-Offs Will Be Coming Your Way
'Game of Thrones' Star Emilia Clarke Is the 'Sexiest Woman Alive'
Ed Sheeran Set to Be a Guest Star in Your Favorite Drama Series