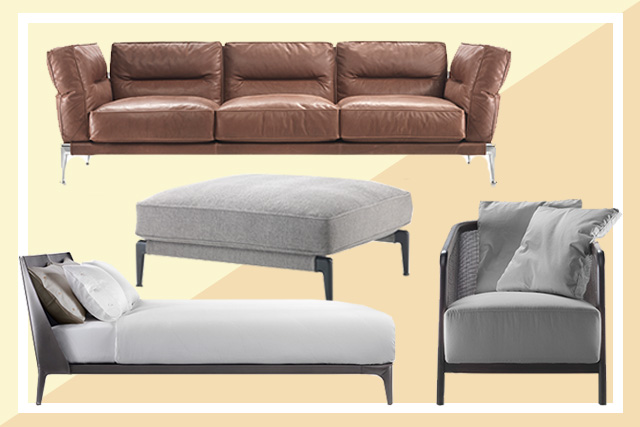 There is nothing more luxe than high quality fabric touching your skin. The feel of a new leather jacket hugging your body or the need for a cashmere sweater like Rebecca Bloomwood in Confessions of a Shopaholic. Knowing that you have a piece of clothing made from the finest materials makes you feel like you're getting your money's worth.
However, these fabrics aren't just made for your closet. You can also decorate your home with these. Imagine an L-shaped sofa covered in brown leather or a wooden dining table seat upholstered in gray wool, those are the types of pieces luxury furniture brand Flexform offers.
The Italian label constructs its items like they would clothing, With a basic foundation of wood or metal, they bring it to life with the addition of fabrics that you can pick from. Just like staple garments you have in your wardrobe, their beds, chairs, and sofas are made timeless with these lavish fabrics.

Just like putting together an outfit, you can even mix and match the fabrics and textures. For their groundpiece sofa you can pick out the upholstery for the cushions as well as the material used for the pillows like tricot or camoscio. This way, you're creating layers and adding dimensions to your home just like you would for your daily ensembles.
Whether we believe it or not, the way we fix and present our home is a reflection of who we are as well as our preferences. So why not dress our homes with the best the way we do ourselves?
Art by Lara Intong
Follow Preen on Facebook, Instagram, Twitter, Snapchat, and Viber
Related stories:
Up Your Flat Lay Game With Tips From Heart Evangelista
Jessy Mendiola Chooses a Relaxing Color Scheme For Her Breakfast Table
How a Filipino Architect Incorporated Florals in Tory Burch's Home
Silk Picks to Get You Snoozing Like a Queen