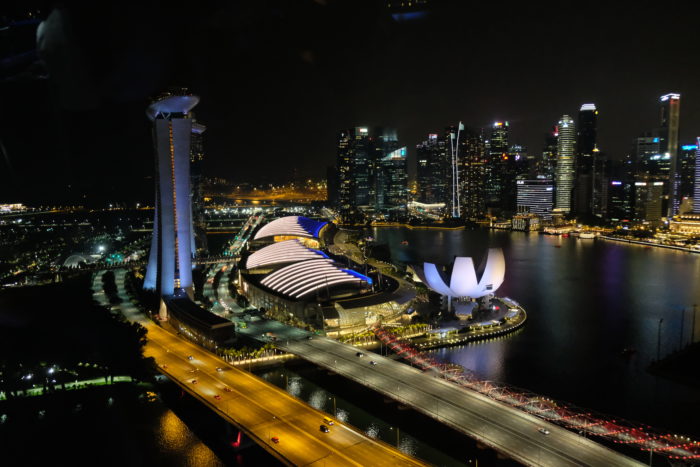 It's no secret that my favorite country in Asia is Singapore. Ask my friends, ask my family. There's something about the manicured city and its diverse culture that just gets to me. It's also the perfect spot where you can do various activities in the least amount of time—you have efficiency and close proximity to thank for that.
You want to grab a traditional Singaporean breakfast then visit a massive aquarium? You totally can. You can even do a tour of the city plus a night at a horror park if you want to… just like I did. So if you're planning a trip to Singapore soon, then be sure to run through our list below.
# 1 Eat at an authentic Kopitiam 
The kaya toast set is a must-have when in Singapore. Each set comes with toasted bread or soft bun lathered with coconut and pandan jam (kaya) and a thick sliver of butter, two soft boiled eggs which you can season with white pepper and soy sauce, plus a drink of your choice—my favorite is yin-yang peng aka iced milk coffee tea. Milo Dinosaur is pretty popular so you can order that too.
Where to go: Tong Ah Eatery House. 35 Keong Saik Rd, Singapore 089142. (One stop away from Vivo City and Universal Studios)
# 2 Visit Sentosa Island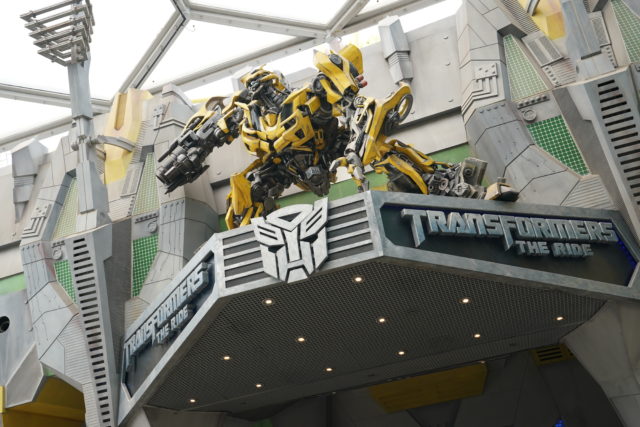 Sentosa is a one-stop shop that allows you to a variety of activities. Best to decide on what to do first so you can schedule each stop. One of the most obvious destinations would have to be Universal Studios, go as soon as they open so you can maximize the park and get to do all the rides. The Transformers ride is worth the long line and the Battlestar Galactica: Human vs. Cylon roller coaster is such an adrenaline rush. If you want it happy and light, then head to Far, Far Away Land and Shrek will meet you right there.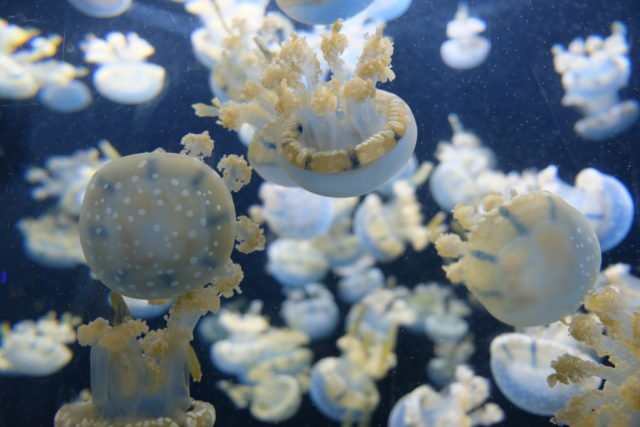 If you want to take a break from Universal Studios, you can walk over to S.E.A. Aquarium to get to see about 800 species of marine life. The most mesmerizing for me were the aquariums with different kinds of jellyfish and even the touch pool (just be careful with the animals and fishes you come in contact with!)
If your goal is to take photographs with celebrities, then Madame Tussaudes deserves a spot in your itinerary. Take photos on the red carpet with Angelina Jolie and even have breakfast at Tiffany's with Audrey Hepburn—all in the (wax) flesh.
Where to go: Sentosa Island, Singapore 098269. (Accessible through cab or the monorail from Vivo City)
# 3 Get a good scare at a horror park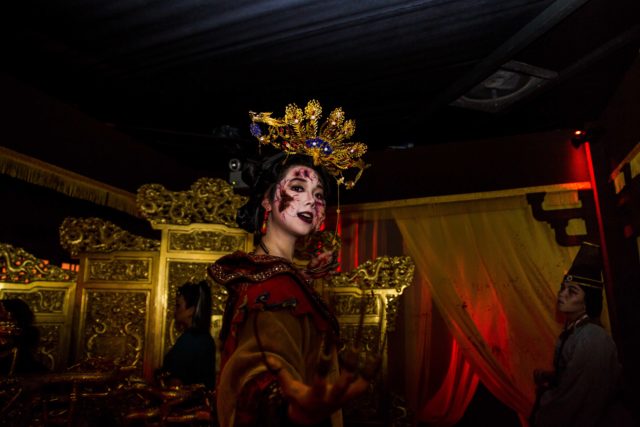 Since we're on the topic of Sentosa and Universal Studios, then you shouldn't miss USS Halloween Horror Nights 7 which runs until the end of October. (Book now, hurry!) They transform the park into something horrifying—gone are the sounds of children laughing and fun lights and music. The park is filled with darkness, with zombies and lost souls roaming the place.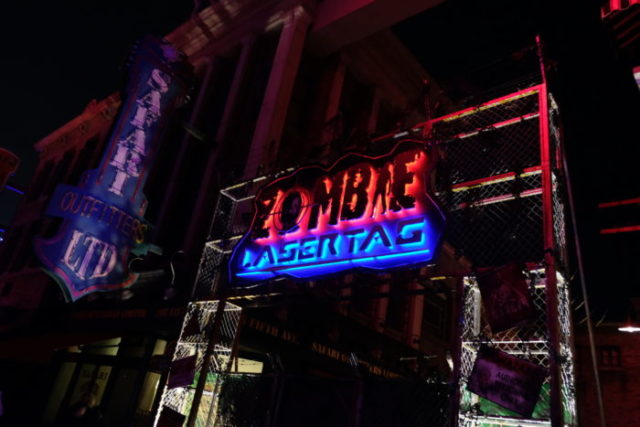 The attraction features five haunted houses, two scare zones, two live shows, and Zombie laser tag. For the haunted houses, try your best to visit all especially the Death Mall and Make the Cut—the first one is about a mall that collapsed due to the owner's greed and poor construction so the dead are out for revenge and the second shows what K-pop stars go through just to be famous. Think of it as shopping and plastic surgeries gone terribly wrong!
Come in comfortable clothes because there will be running…and A LOT of screaming.
Where to go: Resorts World Sentosa. 8 Sentosa Gateway, Singapore 098269.
# 4 See Singapore at a vantage point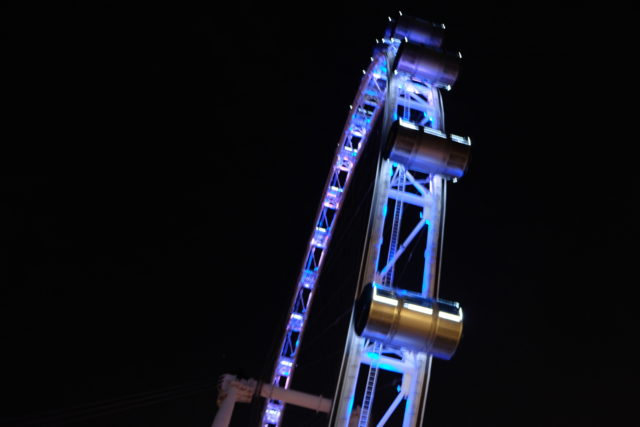 One of the best and fastest way to see the entire city (360-degree views!) is to get on the Singapore Flyer. The giant observation ferris wheel has 28 air-conditioned capsules that's as big as a studio apartment, you can opt to simply take a ride with friends or plan a romantic dinner, some can even get married. Each revolution takes about 30 minutes allowing you to see and absorb the beauty of Singapore, I suggest you take a ride at dusk so you see the buildings start to light up! Confession: I've been there twice and it's still not enough.
Where to go: Singapore Flyer. 30 Raffles Avenue, #01-07, Singapore, 039803. Click here to book a dinner aboard the flyer!
# 5 Have Hainanese Chicken Rice, Char Kwey Tiao, and Satay at a Hawker Center
Singapore has an abundance of great restaurants and bars, but that's for a different article altogether. This time around we focus on Hawker Centers which are usually peppered all around the city. These spots allow you to try out different dishes and cuisines like the famous Hainanese Chicken rice, you can try Tian Tian and please trust me when I say "bear with the long lines." You can also opt to get Char Kwey Tiao which are stir-fried noodles with a smokey flavor as well as some oyster omelette. Other favorites are chicken and beef satay with peanut sauce or curry noodles.
Tip from a local: If you want to try Hainanese Chicken rice better than Tian Tian's then go to Sin Nee Famous Chicken Rice (6 Holland Close, #01-36). You're welcome!
Where to go: 11 Maxwell Food Center, Singapore 069184.
Pro tip: If you're planning to do all the activities I mentioned above plus more, best to book your tickets in advance. The app I use is Klook, which you can download on your smartphone, and it allows me to buy my tickets in advance and skip the long lines and hassles on the day of my activity. They also provide complete details for each attraction so you don't have to worry. Happy travels!
Photos courtesy of Klook Philippines, Jacque De Borja, and Resorts World Sentosa
Follow Preen on Facebook, Instagram, Twitter, Snapchat, and Viber
Related stories:
How You Can Travel Like a Pro with the Right Carry-On
9 Honeymoon Destinations for the Adventurous Couple
How I Found My en in Kyoto's Different Gardens and Temples
Why Nyhhavn Should Be Your First Stop When You Visit Denmark