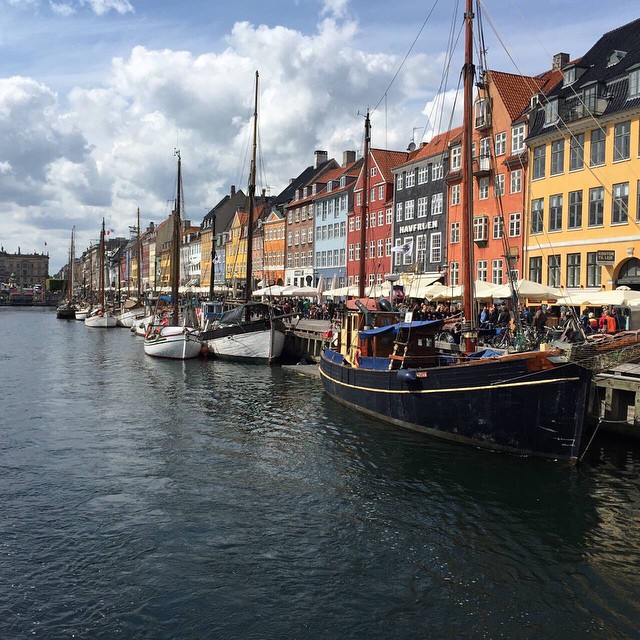 As the oldest child in my family, I'm naturally assigned to book hotels, find tour packages, and look up the top sites of whatever foreign city we were visiting next. So when we set to visit Copenhagen one summer, I did the same pre-departure ritual.
What a simple Google search will tell you is that Copenhagen's top two tourist attractions are The Little Mermaid, a statue by Langelinje Pier, and Tivoli Gardens, an amusement park that doubles as a pleasure garden. It will also recommend you go see the Hermitage museum called Rosenborg Castle and a shopping district called Strøget. But here's a pro-tip when you visit any Scandinavian country: simplicity is its best tourist attraction. With that said, even after I checked off most of Copenhagen's top tourist spots on our list, what really stayed in my memory was a spontaneous stop in by the seaside area none of us ever heard of.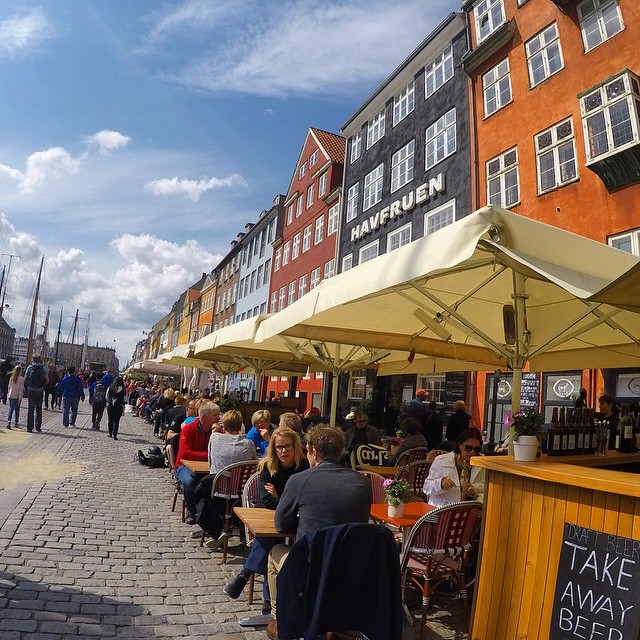 My family and I were on the Hop-On, Hop-Off Bus when we noticed that it was a little after 12:30 p.m. We hadn't had lunch and decided to get off at a canal area after seeing signs that we could only guess (and hope) were nameplates of restaurants. As we walked the block further, we found that it was a serene, cozy, and picturesque area and after spending a few hours there, we were so glad we made that spur-of-the-moment decision to follow the signs.
The area is called Nyhavn. It is a quayside, entertainment district just a few miles away off Copenhagen's city center. You might be thinking, "If it's so nice, why isn't it on top of the must-visit list?" Well, Nyhavn doesn't have a monument that commemorates a cultural icon nor does it house a major shopping mall that one looks for when they're traveling. It's simply a dreamy little street lined with restaurants, street musicians, and boats, all foregrounding a series of colorful residential buildings. It will charm you off your feet before you know it.
The blocks comprising Nyhavn is lined with restaurants offering menus ranging from local to Asian cuisine. There are some swanky options like steak and lobster but you'll miss out if you pass on trying Danish bread such as Smørrebrød and Wienerbrød. Also, don't forget that Nyhavn is a place to relax before and after a long day so the waiter won't judge you if you order two cold beers before 5 p.m. You can finish off your surely delicious meal by stopping at dessert bars that serve gelato and waffle sweets.
What to do while you're dining? You enjoy the good music by street performers belting out hits from '60s icons like Ben E. King. Don't be surprised when a small crowd starts dancing to the music; Denmark scored a 7.52 out of 10 on the World Happiness Report and moments like this just proves they're all for good vibes.
Just watching people take a stroll in the area is pretty amusing; some of them are walking their bikes, some are getting ready to go on a boat tour, and some are simply taking photographs of the beautiful scenery. If you meet a stranger's eye, they won't hesitate to smile which gives you such a nice feeling inside and I'm saying this as an introvert. The carefree and tranquil attitude embodied by the locals is just contagious.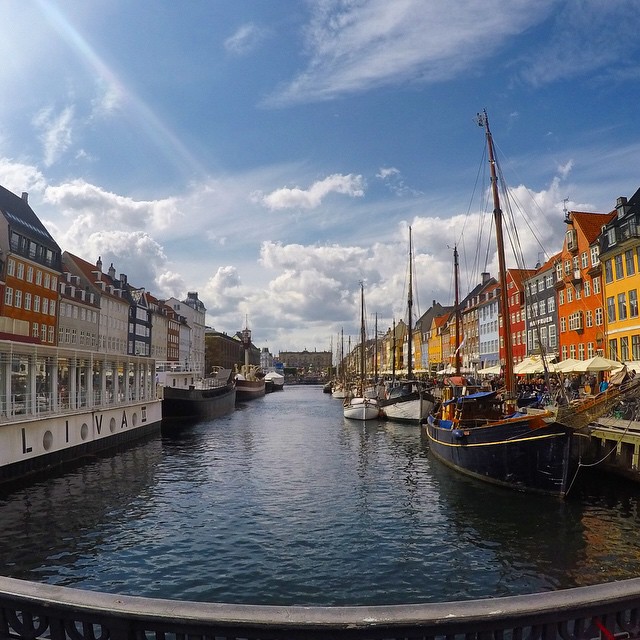 Nyhavn may not have the big landmarks that we typically look for when traveling but it does embody the beauty of Scandinavian countries like no other. Think of it as a place that can offer you a panoramic view of the nuances and culture in Denmark and lets you find comfort in it for a little while. And isn't that what traveling is all about?
Photos courtesy of Ching Balina
Follow Preen on Facebook, Instagram, Twitter, Snapchat, and Viber
Related stories:
I Found My Zen in Kyoto's Different Gardens and Temples
6 Tips on Creating a Travel Video
Kryz Uy's Favorite Hong Kong Souvenir Involves a Raw Salmon Phone Case
How Saab Magalona and Lauren Young Did #Twinning Travel Outfits Right
All the Travel Essentials for the Modern Mom