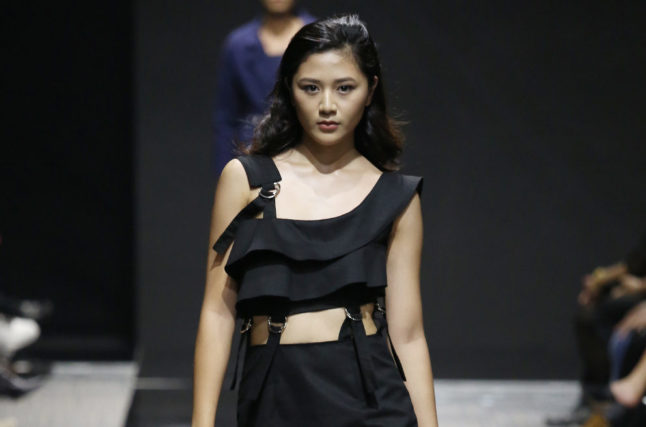 If you have been showing some skin with the cutout trend, get ready for even more options. On the third day of Manila Fashion Festival Beyond, all the designers presented garments that had some form of cutout. Their versions, however, aren't like the ones you usually see online and in retail shops. Designers like CJ Martin and Brit Tripudio put their own spin on the trend, and we can't get enough of it.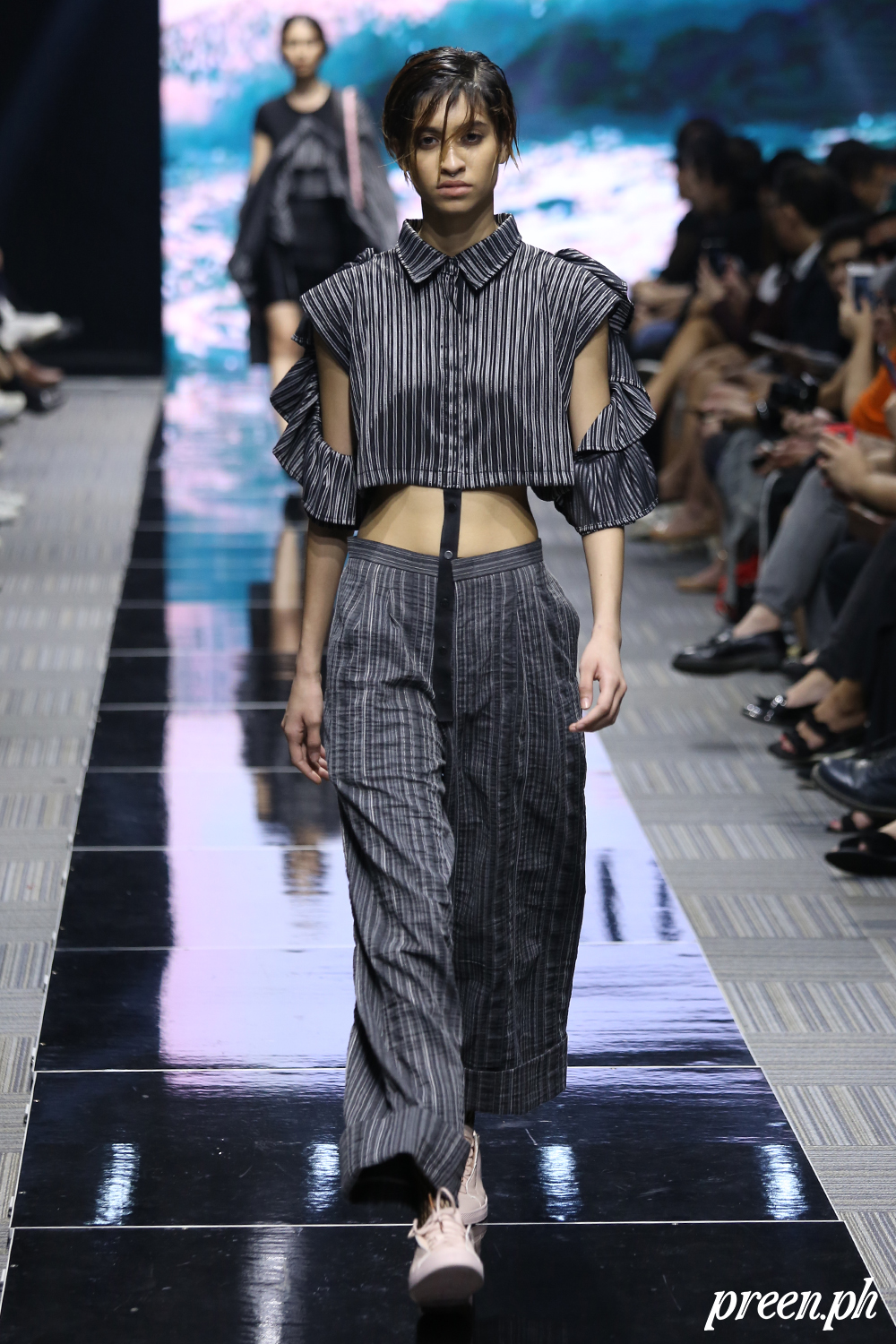 Across the pieces in ARIN's collection, small details were added to make each outfit stand out. One top in particular had cutouts that you wouldn't expect. It was a cropped button-down shirt that had ruffled sleeves. The cutout was placed from the shoulder to the elbow, showing the models arms. The perfect balance between showing skin and covering up.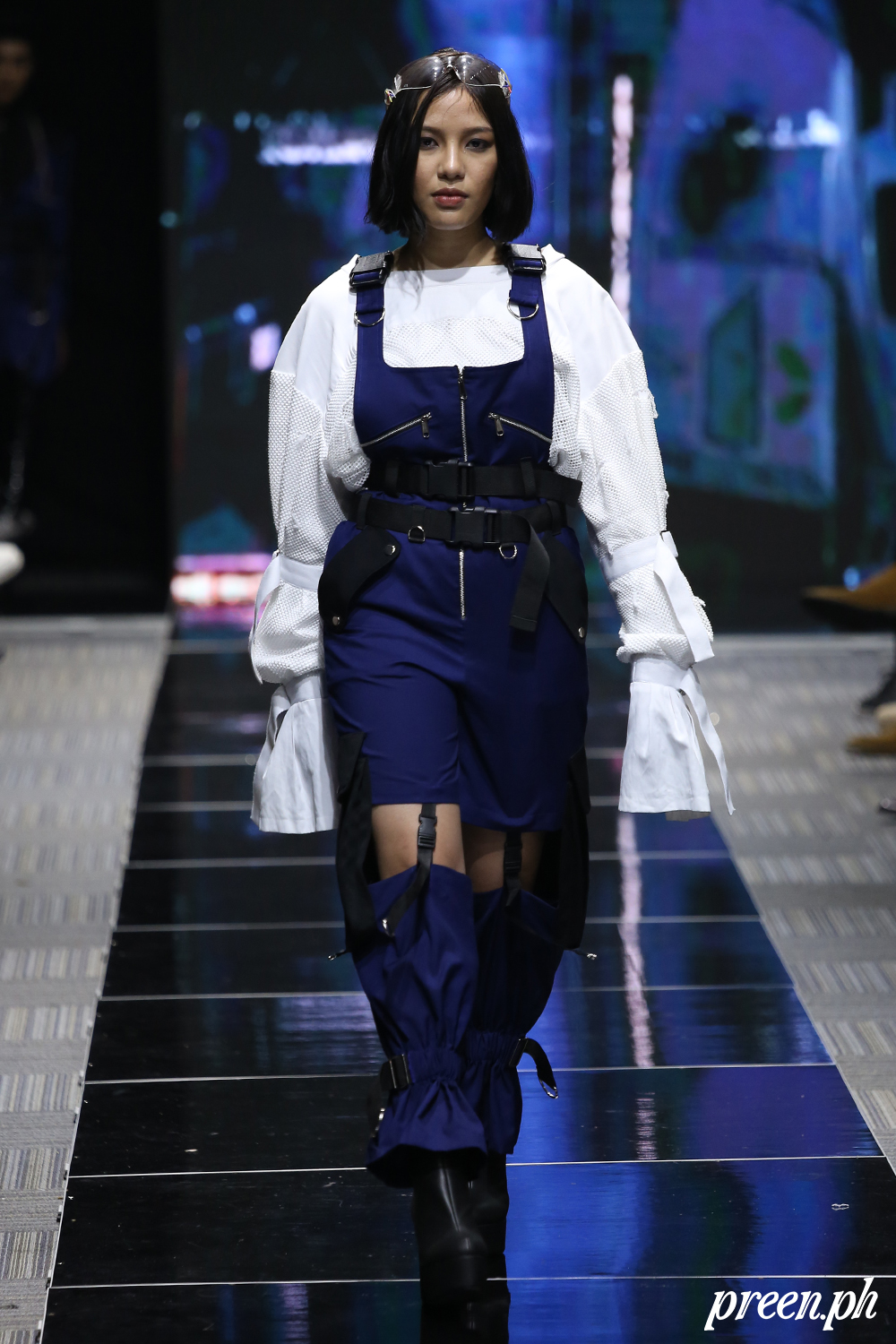 Brit Tripudio's collection also used cutouts in a creative way. She used buckles, straps, and zippers to create breaks between trips of fabric. This can be seen on jeans, dresses, and overalls. These executions were definitely the edgy but wearable if you put the outfit together thoughtfully.
Candle Ray's pieces used cutouts in a manner that still made the outfits classy. Skirts, dresses, and tops, had straps that formed slits in the garments. These outfits are perfect for evening parties and special events like upcoming Christmas and New Year's gatherings.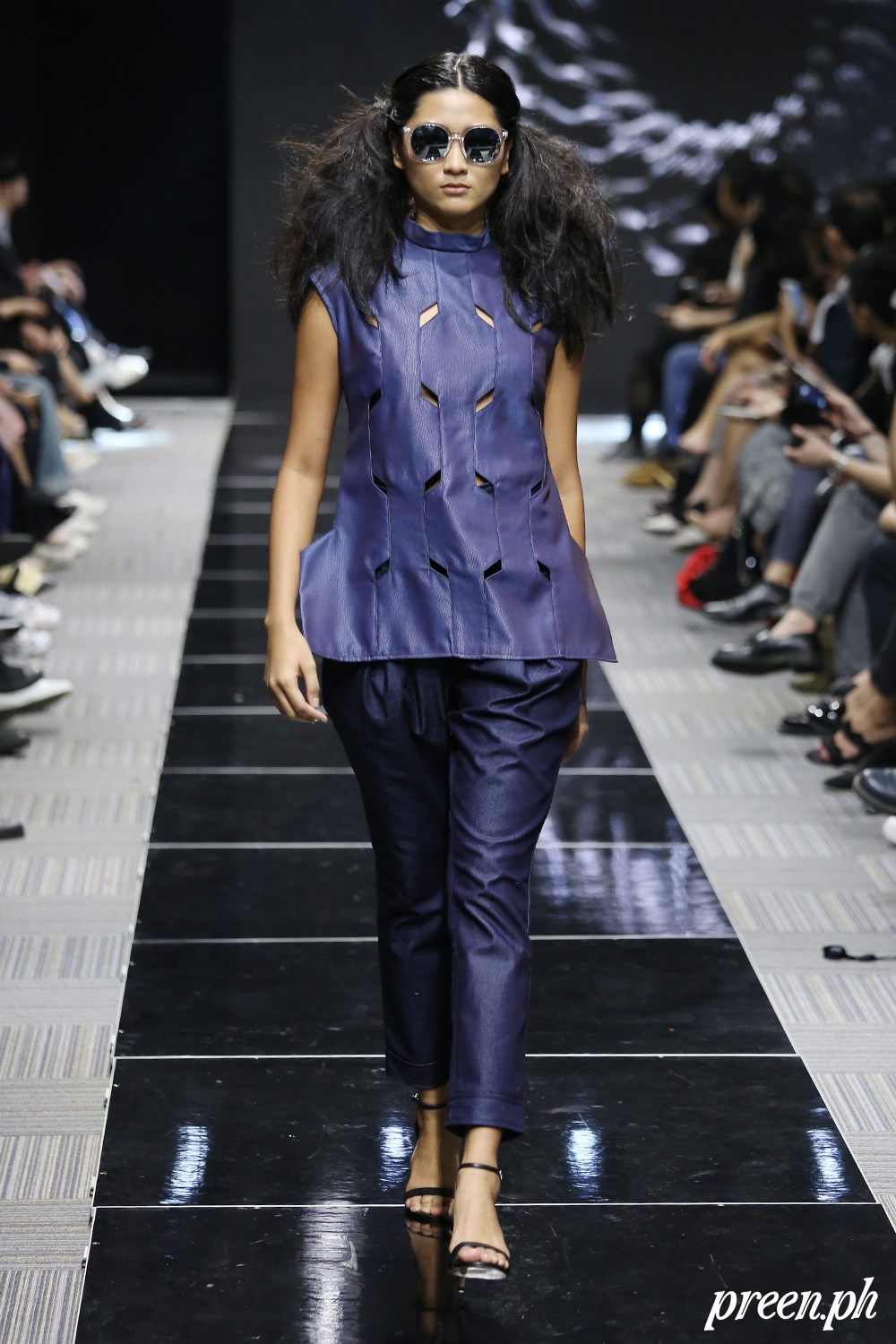 Cutouts can also be used to make a pattern, like what CJ Martin did for some of his clothes. Tops for men and women, and jackets featured geometric-shaped slits that formed a pattern. You can wear these over lace bralettes so that they peek through a little.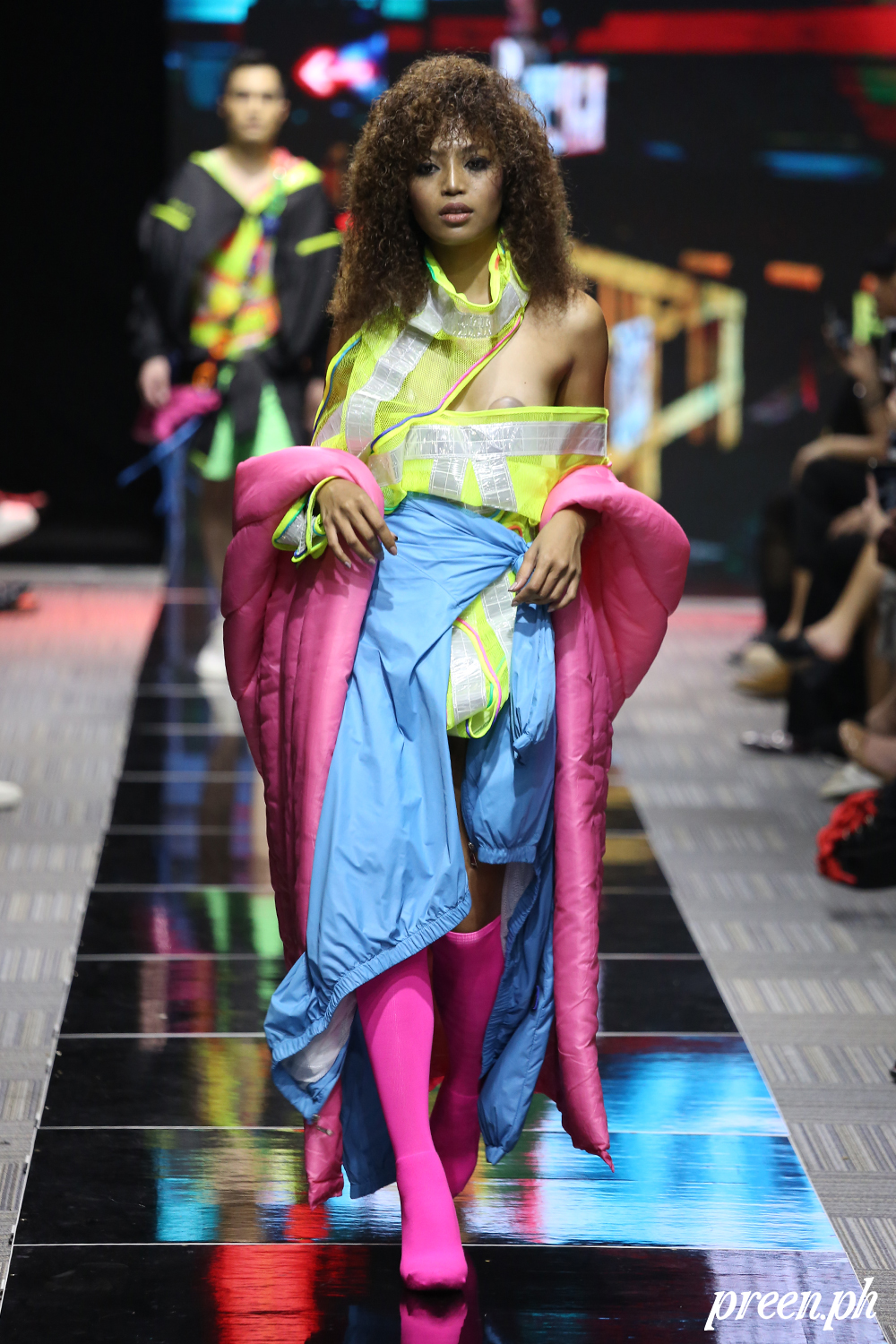 Among the bright colors and unconventional materials, Jun Jun also used cutouts in some of his garments. Tops and dresses that were patched together had slits where seams met and other pieces also had cutouts at the back.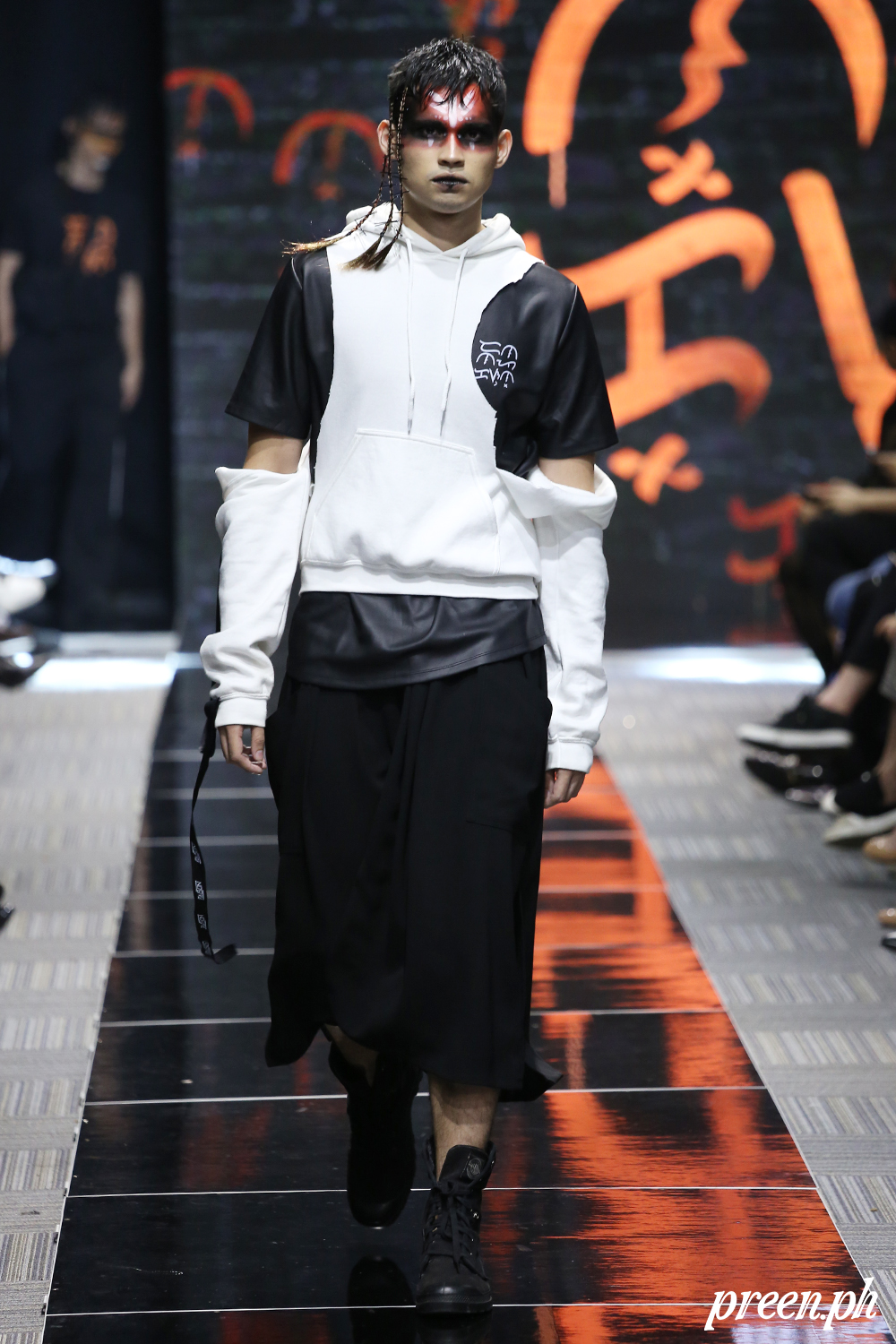 Renan took cutouts to a whole other level by presenting a hoodie that didn't have fabric covering the shoulders. He layered this over a black T-shirt that had a print on it. He matched these with black pants and sneakers to finish off the look.
Photos by RG Medestomas
Follow Preen on Facebook, Instagram, Twitter, Snapchat, and Viber
Related stories:
The Cutout Trend Gives New Meaning to 'Showing Skin'
How to Create the Perfect Day to Night Wardrobe
Sparkles and Slits: The Designer Dresses We Want to Wear to Parties
What's the Real Worth of a Fashion Show?