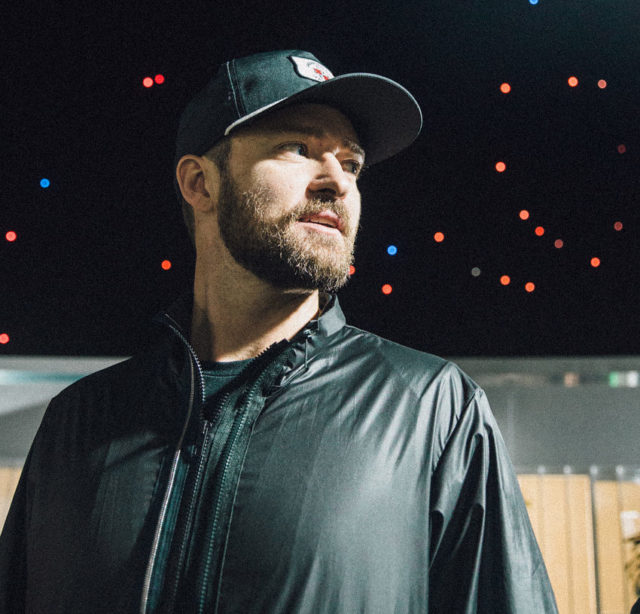 Yesterday, Justin Timberlake confirmed that he will be headlining the Super Bowl Halftime Show on Feb. 2018. He'll be joining the ranks of performers like Lady Gaga, Beyoncé, and Bruno Mars, among many others. However, people aren't too ecstatic about Justin's performance because of Janet Jackson's infamous wardrobe malfunction.
During the 2004 Super Bowl Halftime Show, controversies swirled when Justin ripped Janet's bodice and revealed her right breast on live TV. Both artists later apologized and said that it was a failed "costume reveal." But most of the criticism and attention went to Janet. She was even allegedly uninvited to the 46th Grammy Awards.
More than a decade later, people are demanding Justin to apologize directly to Janet. Many said that he should just issue a "12-minute apology" instead of singing, reminding him that "nipplegate" was his fault.
Is it a twelve minute apology speech to Janet Jackson? https://t.co/vq5hEssUAn

— Phillip Henry (@MajorPhilebrity) October 23, 2017
The only thing I want out of @jtimberlake on the #SuperBowl stage is an apology for ruining @JanetJackson career. #Justintimberlake pic.twitter.com/EemiVAQNUz

— Dante Dcasso (@DanteDcasso) October 23, 2017
Unless Justin Timberlake starts his set by introducing Janet Jackson with an apology and then continues watching quietly while she does 12 minutes of her catalog solo, the Super Bowl can keep this halftime show.

— Kira, the producer who banged David on RW Seattle (@RafiDAngelo) October 23, 2017
Netizens also brought up how he shouldn't be allowed to perform while Janet is banned by the NFL. Hence, #JusticeForJanet made rounds on Twitter.
Maybe not the best year to serve up more White/Black Double Standard and invite Justin Timberlake to Super Bowl while Janet Jackson's banned pic.twitter.com/nHmFWQuJ4V

— Mrs. Betty Bowers (@BettyBowers) October 23, 2017
https://twitter.com/LuxxSOCIAL/status/922260524104081408

https://twitter.com/hivelite/status/922270017265197056

https://twitter.com/LuxxSOCIAL/status/922266998360375296

While both singers have fared well in life and their careers, it's undeniable that an incident as big as "nipplegate" can really ruin a person's reputation. (Admit it: When you think of the half time show, you remember this the most.)  But do you think that Justin should issue an apology or is it time to put this controversy to rest? We'd love to know your thoughts.

[CNN and Sports Illustrated]

Photo courtesy of Justin Timberlake's Instagram account

Follow Preen on Facebook, Instagram, Twitter, Snapchat, and Viber

Related stories:
Lady Gaga's 'Born This Way' Performance Is the Best Subtle Trump Jab of the Super Bowl
All of the Reasons We Loved Beyoncé, Coldplay, and Bruno Mars at the Super Bowl 50
WATCH: Kendall Jenner, Mary J. Blige, and Justin Timberlake Sing "Where Is The Love?"
5 Super Bowl Performances Lady Gaga Has to Beat