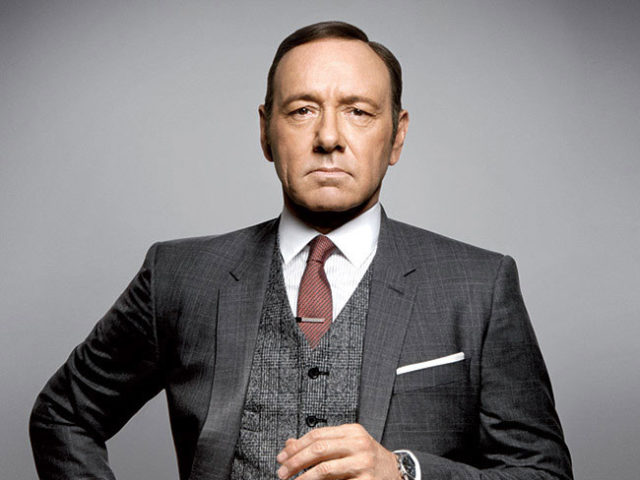 Inspired by the women who have come forward against Harvey Weinstein, actor Anthony Rapp brought to light his own experience with sexual harassment in Hollywood. In an interview with Buzzfeed News, Anthony claims that when he was 14 years old, Kevin Spacey "was trying to get with [him] sexually."
I came forward with my story, standing on the shoulders of the many courageous women and men who have been speaking out 1/3

— Anthony Rapp (@albinokid) October 30, 2017
In 1986, Anthony was starring in a Broadway run of Precious Sons while Kevin played a supporting role in Long Day's Journey Into Night. During this time, the two Broadway shows were getting critical attention and so they went to parties and events. Anthony shares, "It was at one of those events where I met Kevin Spacey for the first time."
That night, Kevin asked Anthony and a friend to join them at a nightclub called Limelight. There, he invited Anthony to a party in his apartment in Manhattan a few days after. At the time, Anthony didn't see anything wrong with it so he attended the party alone. "I imagine that I might be opening my poor late mother up to some criticisms for how she parented, but, you know, it was a different era. I went to work by myself. I would walk to the subway, and go to the theater by myself," shares Anthony.
to shine a light and hopefully make a difference, as they have done for me. 2/3

— Anthony Rapp (@albinokid) October 30, 2017
Take not that Anthony was only 14 but he didn't find it weird being the only kid at the party since was used to it being a child actor. However, he didn't seem to be enjoying himself, "I didn't know anyone and I was quickly kind of bored." Towards the end of night, he found himself in a bedroom watching TV.  He eventually saw Kevin standing by the bedroom door. At this point, everyone had left the party but Anthony hadn't noticed. What happened next is shocking, "My impression when he came in the room was that he was drunk. He picked me up like a groom picks up a bride over the threshold. But I don't, like, squirm away initially, because I'm like, 'What's going on?' And then he lays on top of me." Anthony was traumatized and confused so he just froze, "In terms of fight or flight or freeze, I tend to freeze." He was able to push Kevin off of him and go home but the memory has stayed with him throughout the years.
Everything I wanted to say about my experience is in that article, and I have no further comment about it at this time.

— Anthony Rapp (@albinokid) October 30, 2017
Following the story being published, Kevin posted an apology on Twitter saying, "But if I did behave then as he describes, I owe him the sincerest apology for what would have been deeply inappropriate drunken behavior." Kevin also took this opportunity to come out as a gay man, "As those closest to me know, in my life I have had relationships with both men and women. I have loved and had romantic encounters with men throughout my life, and I choose now to live a s a gay man."
— Kevin Spacey (@KevinSpacey) October 30, 2017
It saddens us that so many in Hollywood and the fashion industry, people we look up to, men who are praised, are also sexual predators. However, we are thankful for those who have been brave enough to share their stories and experiences. Shedding a light on the dark secrets these people try to keep.
Photo courtesy of Gotham Magazine
Follow Preen on Facebook, Instagram, Twitter, Snapchat, and Viber
Related stories:
How Rape Culture Starts with Simple Words
This VS Model Is Dismantling Rape Culture One Instagram Post at a Time
Terry Richardson Is Finally Facing Consequences for His Crude Actions
WATCH: Actress Natassia Malthe Recounts How Harvey Weinstein Assaulted Her