How do you celebrate a decade in your profession? For some people it's a big party with a cake, others like to book their dream vacation. But when you're a jewelry designer like Janina Dizon, you make a huge collection with various themes that represent the inspirations that helped you create. Janina presents Dekada this November and we are updating our holiday wish lists immediately because of it.
Dekada comprises of 10 themes so every piece is versatile and represents that different facets of Janina's taste and skill in jewelry making. Let's follow the multi-colored precious stone road to find the one which we love the most. What's a celebration if we don't join in right?
Ascend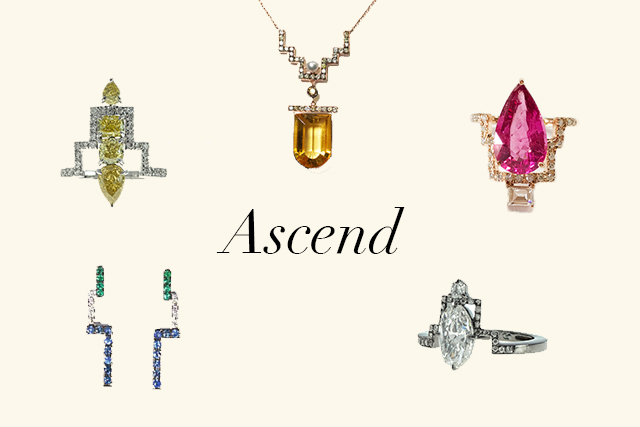 Janina says of this theme that it's about how "life is never a straight line." If you're a fan of dainty pieces that still make a statement, you will like the necklaces which feature step like designs adorned with stones.
Buddha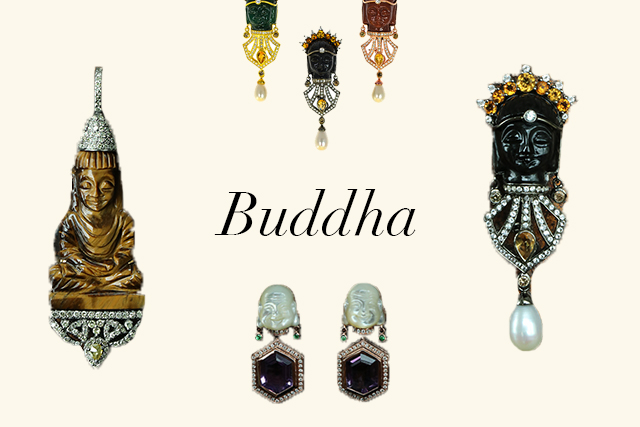 The image of Buddha is popular in different jewelry pieces. Inspired by Janina's trip to Thailand, she placed the figure of Buddha on earrings and pendants. I can see this going well with various casual ensembles for every day.
Candy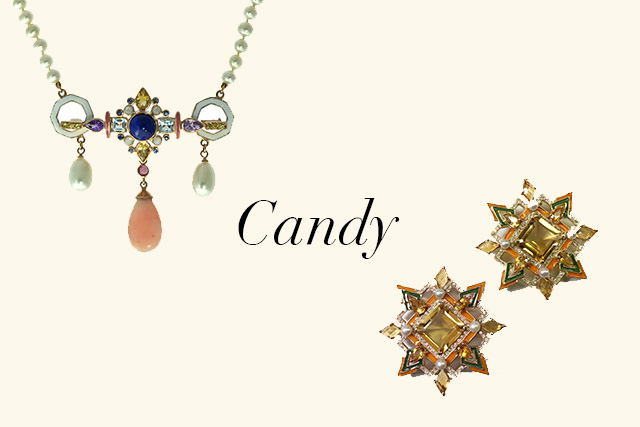 This part of the collection features "playful flirty jewelry" which she named after her sister Candy Dizon. You'll see multi-layered necklaces and pins that look good enough to eat.
Exotic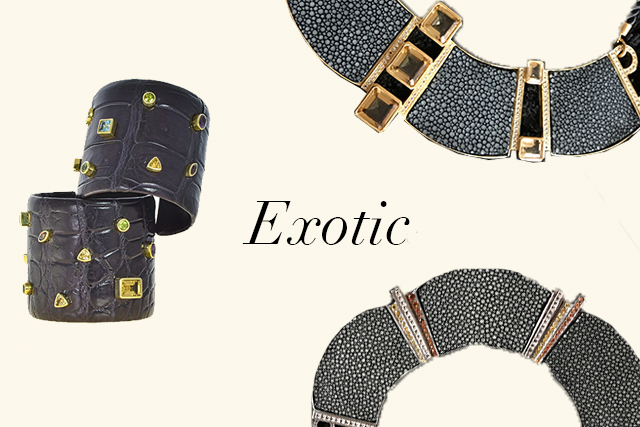 For something that's bold and unusual, take a pick from these necklaces or cuffs made of stingray, crocodile, and snake leather. Definitely something to get when you want to step out of your comfort zone or when you need that conversation piece for the party.
Galaxy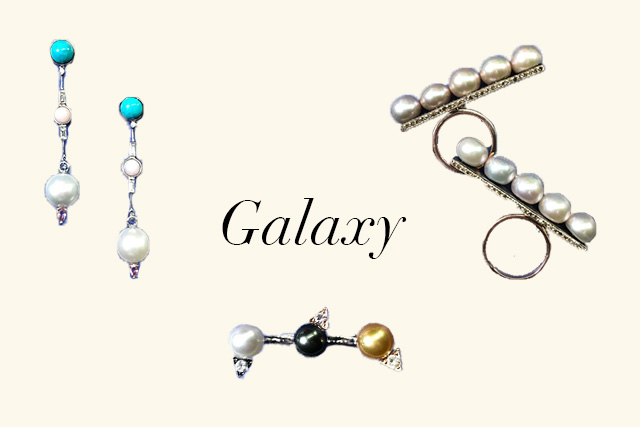 If you've always wanted to wear pearls but sans the serious vibe attributed to them, this is for you. You'll have fun with these multi-colored pearl drop earrings.
Goddess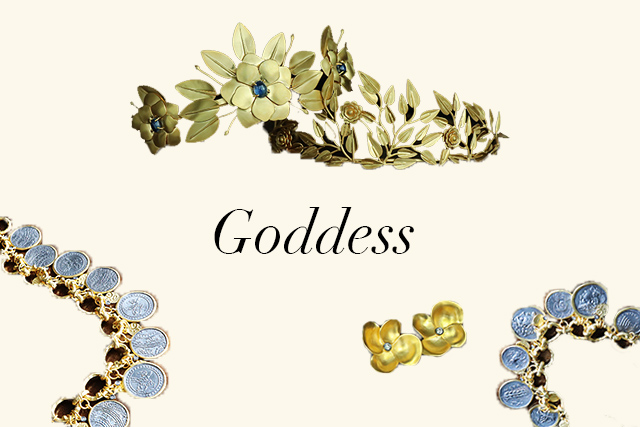 Janina created these pieces of coin pendants, chunky gold bracelets, and floral necklaces for those who love the classic look of a Greek goddess.
Kasal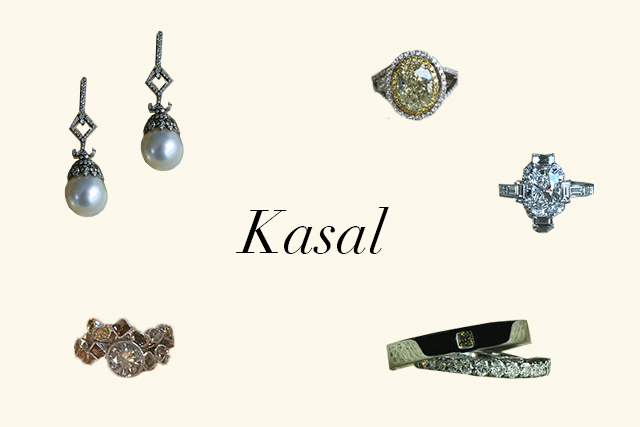 What's a jewelry collection without wedding pieces? Pearl earrings and necklaces to go with your wedding gown, and the these all-important rings are given a twist via the Morse code, rose cuts, and mixed shaped fancy colored diamonds.
Mobile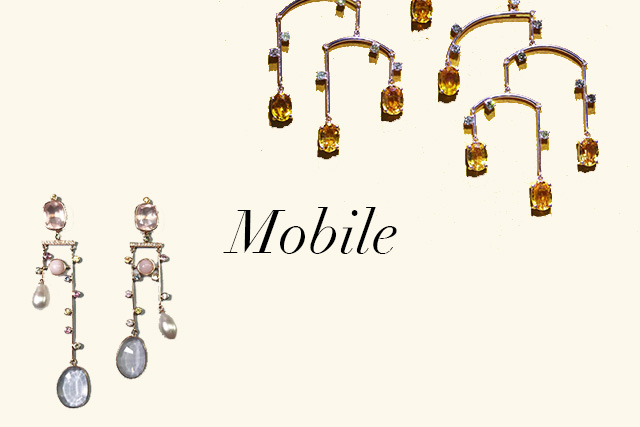 These shoulder grazers will move with you and represent how Janina was able to make waves abroad. The earrings under Mobile feature different colored stones that won the 2008 Samshin Award in Korea. They are also Janina's tribute to her favorite artist Alexander Calder.
Transformer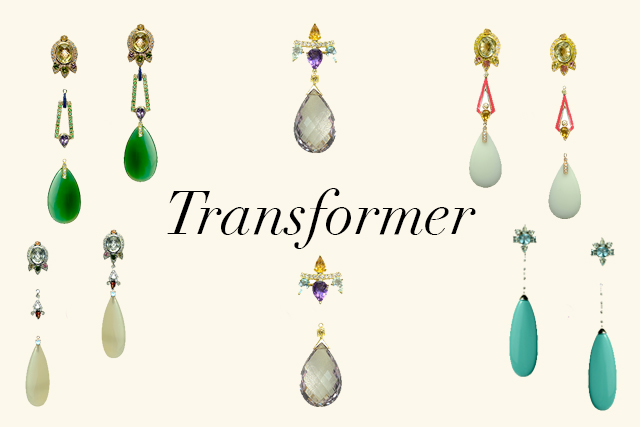 If you want to mix and match, to create a drop earring from a simple stud with an attachment, you'll love this. Janina means these pieces to be fit for those racking up their frequent flier miles.
Vintage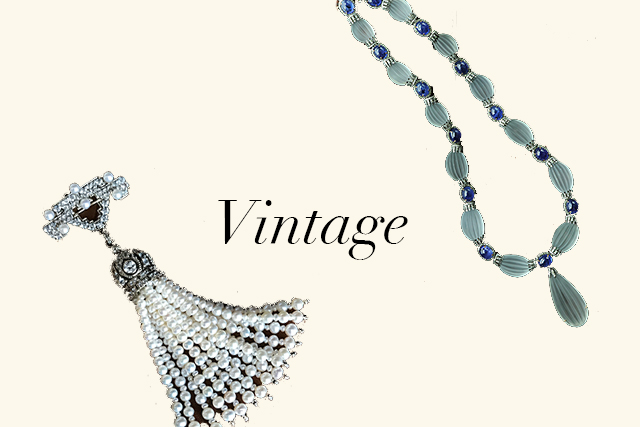 Looking back wouldn't be complete without a throwback. Janina says this collection is all about her love for estate finds.
Art by Lara Intong
Follow Preen on Facebook, Instagram, Twitter, Snapchat, and Viber
Related stories: 
15 Carat Emeralds and Old Cut Diamonds Inspire This Jewelry Designer
How to Complement 6 Nail Colors with Rings and Bracelets
How to Make a Statement With These Minimalist Jewelry Pieces
The Millionaire's Guide On Which Jewelry to Get