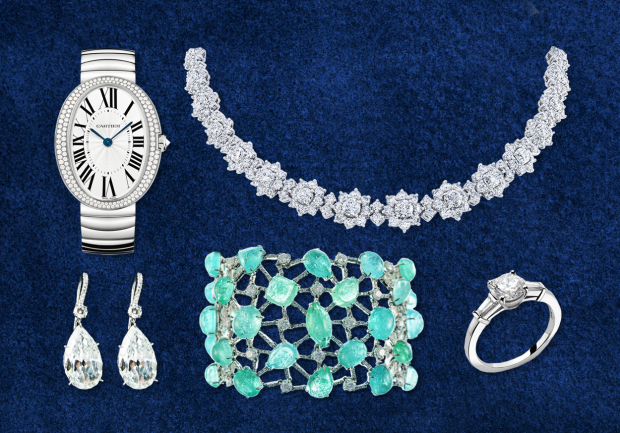 Pieces of jewelry hold different meanings for different people. A pendant necklace could be an heirloom from generation to generation. A ring can hold a memory of love sealed by an engagement. But for some people, they go for the extremes.
It is to no surprise, then, that precious bling available locally can reach the multi-million marks. Here some of the most expensive pieces you can buy right now.
Bulgari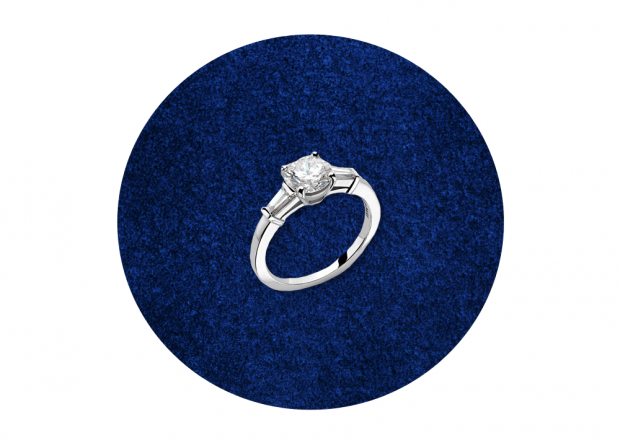 Name: Griffe Diamond Ring
Price: P3.1 million
When it comes to diamonds, Bulgari has 130 years worth of history to back them up. Legendary as they are, the famed 40-carat diamond of the "Pasha of Egypt" that once belonged to King Farouk and the 89-carat "The Nassak" that adorned the Shiva statue in India's Nasik Temple passed through their hands.
Continuing their crowning commitment, the Bulgari Bridal Collection features the best diamonds available and favors platinum as the metal of choice for it will never fade or tarnish.
In-store, they have the Griffe set from the collection with pieces that come in a variety of cuts. This set also includes the most costly piece from the collection—the Griffe Diamant ring. The 2.02-carat diamond is encrusted on a flawless platinum ring.
Bulgari Bridal Collection. Available at Bulgari, G/F Greenbelt 4, Paseo de Roxas, Ayala Center, Makati City. For more information, visit their website.
.JANINA for Jul Dizon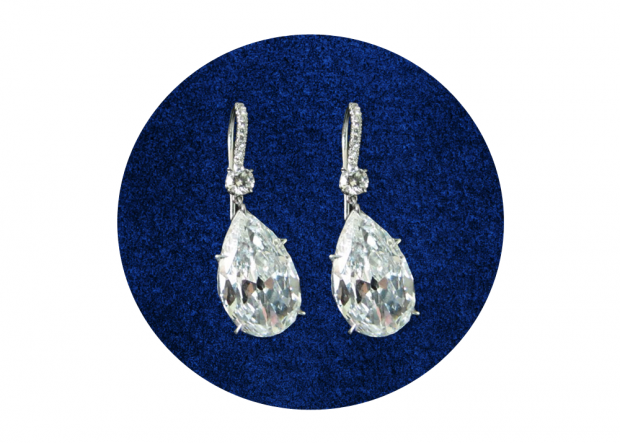 Name: Diamond hook earrings
Price: Same amount as a house in Makati
"There is a little piece of everything for everyone," jewelry designer Janina Dizon says. Though her newest collection is of eclectic inspiration, she went back to the classics by using platinum, gold, diamonds, and precious gemstones.
Her most prized piece: a pair of diamond-encrusted hook earrings. Each has a six-carat pear-shaped diamond. Janina designs for the modern woman who buys jewelry for herself—just because she can. 
Janina for Jul Dizon. Available for order on their website.
Cartier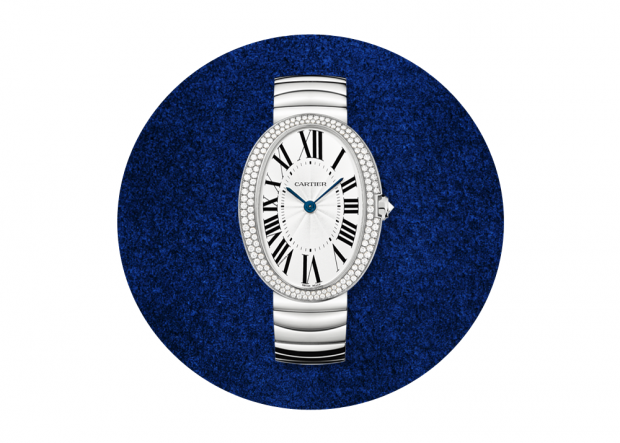 Name: Bagnoise Watch
Price: P3.5 million
If there's something more essential than your time, it could be this multi-million-peso watch. Cartier's Bagnoire timepiece follows a 1906 design that has an elegant ellipse of two-layered diamond embellished on an 18-carat white gold case set. These diamonds, all in all, are 149.
These diamonds, totaling 1.44 carats, seamlessly surround the face of the watch. It is the most expensive timepiece for women available here.
Almost of equal value is the Tank Anglaise for men with the same carat value but on a paved gold case set, instead. It retails for P3.6 million.
Cartier. Available at Resorts World Manila, GF, Resorts World Manila, Newport Boulevard, Pasay City. For more information, visit their website.
Jul B. Dizon Jewellery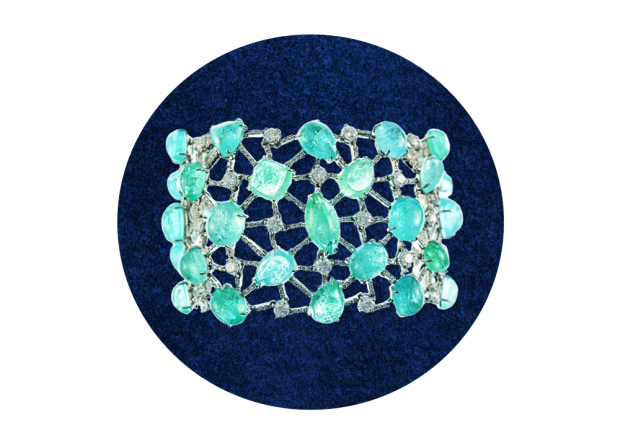 Name: Paraiba Tourmaline
Price: Price available upon request.
Under this collective accessories house are three designers: Ginny, Lucille, and Candy Dizon. Each designer offers a shift in design perspective. Ginny specializes in rare gemstones, Lucille has a more Art Deco style, and Candy focuses on earth-toned gems.
One thing about a Jul B. Dizon piece is that they use new stones that aren't known to a lot of people. "We try to have our gems certified because we see the value of the gems that come with proper certification," Candy explains.
One gemstone is spinel which is used alongside sapphires and diamonds to create the Paraiba Tourmaline cuff. It fascinatingly changes from emerald green to turquoise to sky blue. As for the price, let's just say it is their most expensive piece available right now.
Jul B. Dizon Jewellery. Available at Lobby Level, EDSA Shangri-La Hotel, 1 Garden Way, Ortigas, Center, Mandaluyong City. For more information, visit their website.
Harry Winston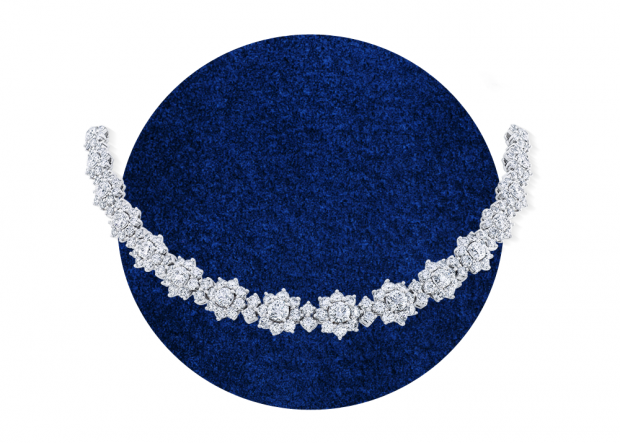 Name: Sunflower by Harry Winston, Medium Diamond Necklace
Price: P10.8 million
When Jacqueline Kennedy married business magnate Aristotle Onassis, he sealed the deal with a  $2.6-million Harry Winston 40.42-carat diamond ring. To date, it is one of the most expensive celebrity engagement rings recorded.
Locally, with a little more than half of those carats, we get the most expensive piece Harry Winston has to offer locally. The Sunflower by Harry Winston, Medium Diamond Necklace is a cluster of diamonds set on platinum. If one diamond isn't enough for you, you can get 363 round ones, amounting to a total of 24.33 carats.
Harry Winston. Available at, G/F Greenbelt 5, Paseo de Roxas, Ayala Center, Makati. For more information, visit their website.
Art by Dorothy Guya