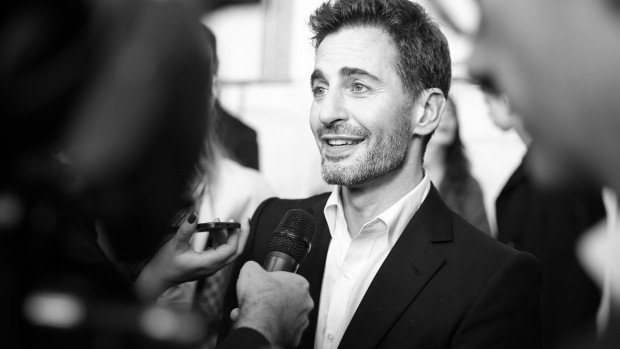 A little less than a day after Marc Jacobs accidentally posted a nude photo of himself on Instagram, the designer comes clean about the whole incident.
Dazed reports on his honest response : "Yeah. I accidentally posted a pic of my bare ass and took it down, I was flirting with someone I met on Instagram. Meant to send it by DM. Oops, my mistake. I apologise to anyone it offended. I'm a gay man. I flirt and chat with guys online sometimes. BIG DEAL!"
Marc, who has been causing quite a stir with his chosen models like Willow Smith, Winona Ryder, Cher, and Sofia Coppola for his latest campaign, is unfazed that his mistake reveals a little bit more about himself than we need to know (literally and figuratively).
Aside from casually dropping his campaign stars on Instagram, Marc has been killing it  on social media with antics like spoofing the "basic bitches" meme with model Kate Moss.
Photo courtesy of Chaos