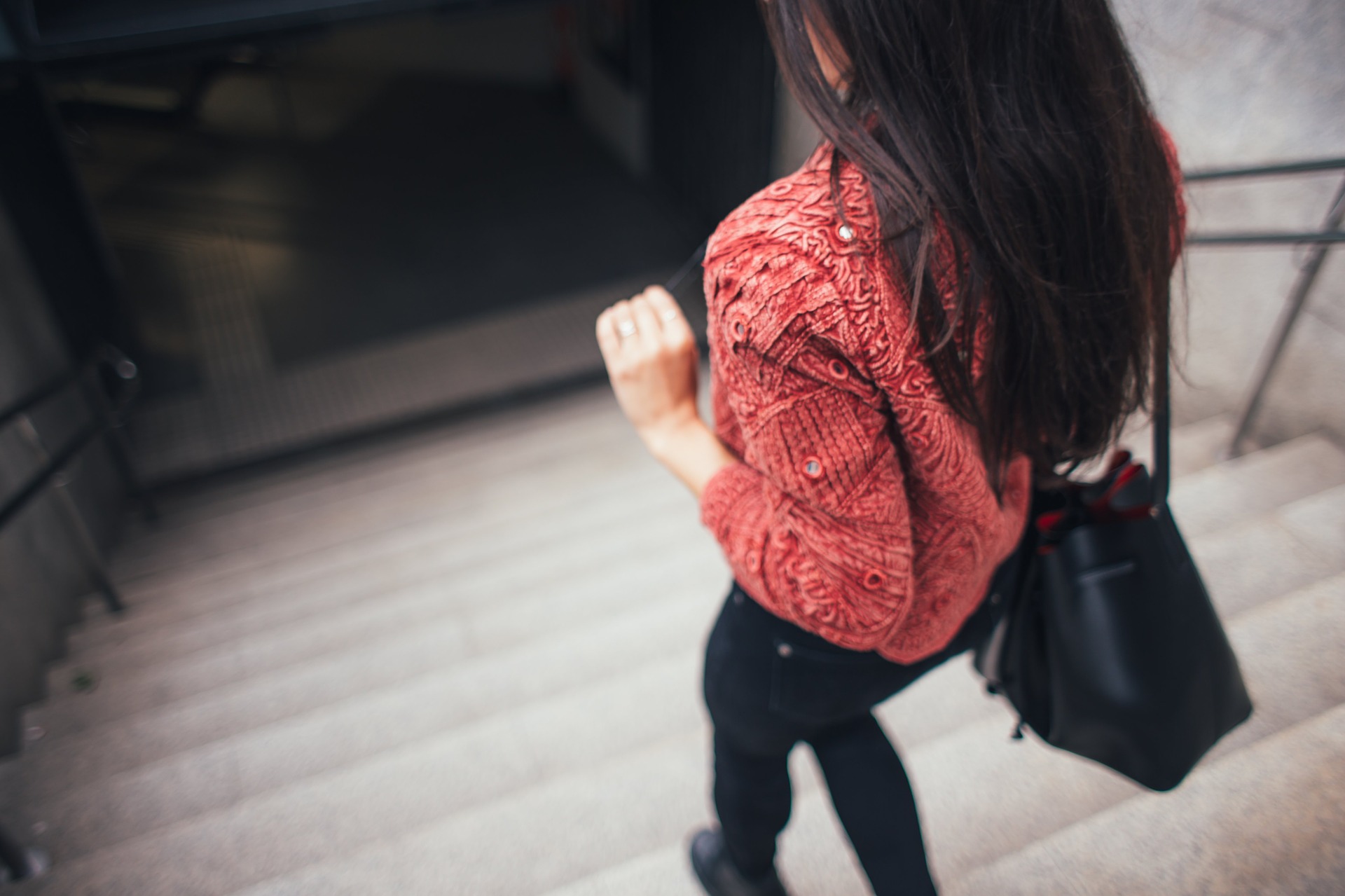 The problem with sexual harassment is how it's so common you don't know what to do about it. From the spine-freezing "Hi, Miss" and creepy questions thrown while you're walking to get some coffee, to more aggressive situations like being groped in a bar, how do women fight back?
Existing laws against sexual harassment in the workplace, laws against unjust vexation, and acts of lasciviousness don't exactly cover these transgressions. Moreover, we've grown accustomed to a culture that tells women to ignore what happened or to just list it down under the "boys will be boys" excuse.
This has to change as we can't normalize these actions any longer. It impedes on women's rights and the very nature of human dignity. Sen Risa Hontiveros together with Sen. Grace Poe are now fighting hard for the passage of The Safe Streets and Public Spaces Act into law. With this bill, criminalization of "commonplace" sexual misdemeanors will be dealt with. It also sends a message that this kind of culture can't go on as it's illegal.
At the press conference of the said act, we further got to clarify what it can do, how it shall be implemented, and what you can do to make this happen.
Let's lobby for the #SafeSpaces bill ✨❤️

Thank you everyone for sharing your stories! https://t.co/Sjpk5xxeCU

— Preen.ph (@preenph) November 26, 2017
What is it? 
Senate Bill 1326 or The Safe Streets and Public Space Act seeks to "…fight against sexual harassment to the ground by penalizing catcalling, wolf-whistling, groping, leering, and persistent requests for contact details and other acts that violate women and LGBT persons' personal spaces."
The act proposes to punish three types of offenses with respective sanctions. Light violations such as catcalling, wolf-whistling shall be punishable by 30 days in prison or a fine of P3,000.
Intermediate violation such as displaying of private parts shall be subject to six months imprisonment and a fine of P5,000.
The most severe of offenses such as pinching, brushing, and groping will merit imprisonment for at least six months or a fine of P10,000.
This also empowers a "No means No" principle. This enforces that when a women says "No" whether in English, Filipino, or her native language, it presumes the absence of consent.
How can it help you? 
Fashion designer Mich Dulce, The Building's Mariah Reodica, and Ourselves The Elves' vocalist Aly Cabral spoke about their personal experiences and observations at the press conference. These three women pointed out how sexual harassment happens everywhere.
Mich, touched on how she was groped at a bar in Makati over two months ago, where she realized that the current law can't exactly give her justice. According to her, the bill will help counter how women are told not to overreact. "It also empowers the importance of consent," she says.
I salute brave women led by Aly, Mariah & @michdulce who today spoke out vs alleged sexual misconduct in local music scene & pushed for passage of #SafeSpaces Bill into law. Misogyny in music scene stifles creativity. Safe spaces, on other hand, foster creativity pic.twitter.com/K24hvTyBhS

— risa hontiveros (@risahontiveros) December 12, 2017
Aly pointed out how this can help further the conversation outside social media. Usually, it is a tool to reveal what really goes on at gigs but it has a caveat. "The call out culture on Twitter is toxic," Aly says. But with The Safe Streets and Public Spaces Bill, the burden on social media to carry out justice is lifted. Justice is better served in a formal setting and these instances are called out formally.
With so many allegations popping up in the local band scene, this law is  more important now than ever before. It makes those places and meet-ups a lot safer for women and the LGBT community. It also helps zoom in on places that aren't covered by the Anti-Sexual Harassment Law which is specific to work environments. Mariah says how this helps make concerts a place where women don't have to be scared. The bill helps show how  "niche spaces can be places for change."
Where is it now?  
As of today, the act is about to enter the stage of interpolation in the Philippine Senate. This can be deemed as the second phase before the final reading, approval, and passage as a law. Hurrah! But that doesn't mean that Sen. Hontiveros and the various government officials backing this bill don't need your help anymore.
What can you do? 
Public clamor is important. Tweeting and posting about it will help remind the Senators how real the problem is. You can also just simply talk about this with your friends and educate at a personal level. As the ripples of this conversation move forward, it adds pressure to the committees involved to pass the bill into law.
Photo courtesy of Pixabay
Follow Preen on Facebook, Instagram, Twitter, Snapchat, and Viber
Related stories:
Catcalling Was Never a Compliment, So Why Do People Still Think It Is?
How Milliner Mich Dulce Fought Back the Man Who Groped Her Butt
READ: One Woman's Story Against a Local Artist Who Allegedly Groped Her
The Predatory Side of the Local Band Scene
What's Life Like Outside a Rape Schedule?