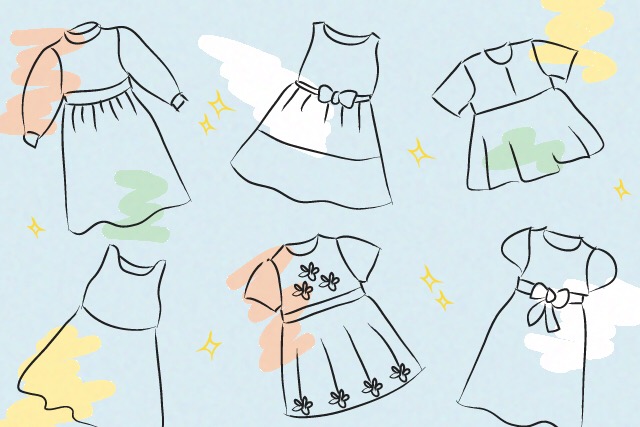 My goal is to be the best aunt ever. There, I said it. I want the unconditional love of little kids without the hassle of changing their diapers or dealing with their tantrums. Surely, I hope to grow out of this mindset by the time I decide to have my own kid. For now, my goal is premium. It's also the reason why I've been looking at designer clothing strictly for children.
You would think it's a little impractical to buy this for kids when they grow out of them so easily. But as with most luxury pieces, you buy them beyond their immediate use. Who doesn't want a special baptismal dress that your kid can pass on to their own children? Perhaps the tiny tot can have that one play suit that will always commemorate their golden years of cuteness. It can also be their first lesson of being into fashion, a career they can look into for the future.
When the occasion is right and when the bank account can accommodate, here are a few designer children's lines you can buy from to achieve those "Best Aunt Ever" dreams.
Mini Vania Romoff
https://www.instagram.com/p/BcHI4I7ntIg/?hl=en&taken-by=studiovaniaromoff
For me, the pieces of Mini Vania Romoff recall a vintage aesthetic. All you need is a straw hat for a great summer. The pieces also carry Vania's love for feminine designs.
Mari Maru
If you're a fan of Maureen Disini's well-tailored pieces, you'll love Mari Maru. These dresses are great for everyday wear but also for parties which merit a cute outfit because of all the photos!
Mischka Aoki
A favorite of Scarlet Snow Belo, this brand carries dresses that will make any girl feel like a princess. Of note are the embellished pieces and others that feature intricate crystals. They can create your dresses in 10 days upon order if you wish to have it customized. Otherwise, keep an eye out for them at Harrod's and Bergdorf Goodman.
Sho Sho Bella
Aimed at girls from two to 14 years old, this line is going to be an easy favorite. On the other hand, the range of dresses in sweet designs will make it difficult for you to choose which one will you be buying.
Macolit
Maco Custodio's handmade kids' shoes are great for those who love twinning with their children. He makes kids' versions of his signature styles that are too cute for words.
Nellystella
Watch out for this brand which has been featured in Marie Claire and InStyle. A brainchild of UK-based designer Nelly Chen, the pretty dresses which range from fun prints to classic silhouettes has the aim of "upscale European tradition mixed with a dollop of playful charm."
Art by Lara Intong
Follow Preen on Facebook, Instagram, Twitter, Snapchat, and Viber
Related stories:
Scarlet Snow Belo as Audrey Hepburn Is the Cutest Photo You'll See Today
A Closer Look at How Clothing Affects Your Children
Who Wore a Michael Cinco Dress and Has a Fendi Diaper Bag? Baby Zia Dantes
How I Want My Daughter to View Fashion