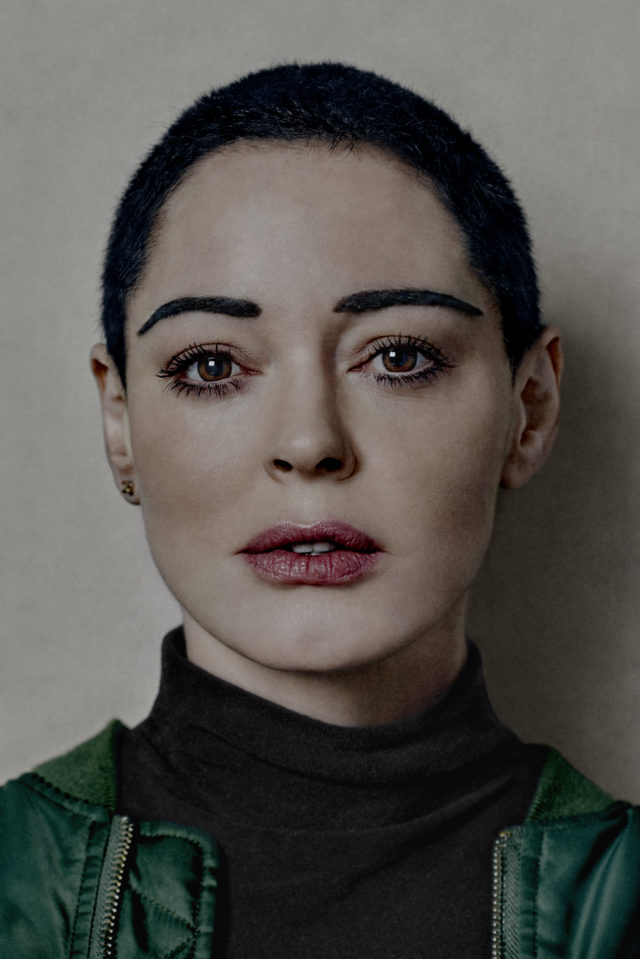 The Golden Globes is one of the first film awards that will happen after the Harvey Weinstein scandal. (Save the date: Jan. 7, 2018) After so many women and men have come forward with stories of sexual misconduct in Hollywood, actresses are reportedly wearing black on the red carpet as a silent protest. However, Rose McGowan isn't convinced by this move and called them hypocrites.
In a deleted tweet, Rose expressed her anger over the move. She also named Meryl Streep among all the actresses and said, "YOUR SILENCE is THE problem. You'll accept a fake award breathlessly & affect no real change. I despise your hypocrisy. Maybe you should all wear Marchesa."

Rose has been the most outspoken woman against Weinstein, as well as men like Ben Affleck and Matt Damon who allegedly knew about his actions. Meanwhile, Meryl also denounced Weinstein back in October and emphasized that "not everybody knew" about his abusive ways. "The behavior is inexcusable, but the abuse of power familiar. Each brave voice that is raised, heard and credited by our watchdog media will ultimately change the game," she said in a statement.
Meryl also previously shared that she's working on taking down sexism in Hollywood. "Right now, I'm getting together with a bunch of actresses that you know very well, and we're all sort of going to make a set of non-negotiable demands."
The silent protest at the Golden Globes is just one of many ways that women would speak out against sexual abuse and other inappropriate acts. Although it's not as straightforward as the #MeToo movement, it can still be a powerful statement nonetheless.
What do you think? Did Rose step a line in calling the actresses hypocrites, or did she make a point that women shouldn't be silent?
[
Nylon
]
Photo by Billy & Hells for TIME
Follow Preen on Facebook, Instagram, Twitter, Snapchat, and Viber
Related stories:
Must-Read: Lena Dunham, Meryl Streep, and Hillary Clinton Condemning Harvey Weinstein
There's a Secret Message on the Time Person of the Year Cover
How #MeToo Unites Women Beyond Race and Class for an Overdue Cause
Fake News, Rape Jokes, and Victim Blaming Should Be Left in 2017
Georgina Chapman May Have Left Harvey Weinstein to Save Marchesa