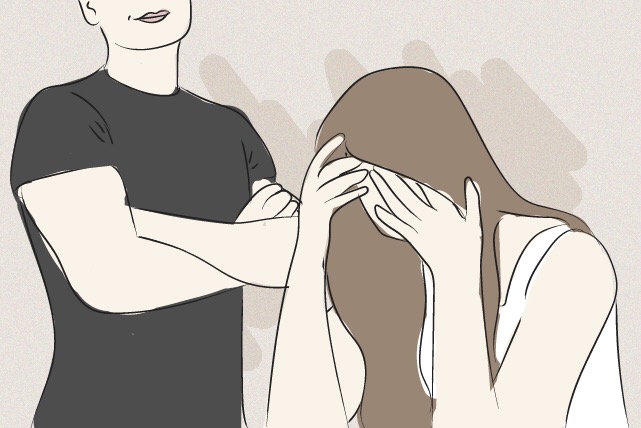 Misogynistic acts come in many forms. Most are trivial but others comes off like rituals a man must perform in order to fully profess dominance over women. One recent example of this is "pull a pig." It's a prank which the ever-reliable bible of colloquial terms Urban Dictionary defines as "…a game where a group of guys go out and they win the game by pulling the ugliest looking woman."
Ain't that sick? It first looks at women as just mere playthings which men can use for their fancy. It also plays into the beliefs that "ugly" women are only used for entertainement. Whatever ugly means…another word which subscribes to the lookist standards imposed on women.
One instance where this prank was allegedly pulled made a few headlines. A British women flew all the way to Amesterdam and waited two hours at the airport only to be texted that what she traveled overseas for was just "pulling a pig." Sophie Stevenson met Dutchman Jesse Mateman on a Spanish vacation where they hit it off. The two were interested in each other enough for Sophie to book a flight to The Netherlands. But then all she got was a text, revealing how it was a joke followed by pig emojis.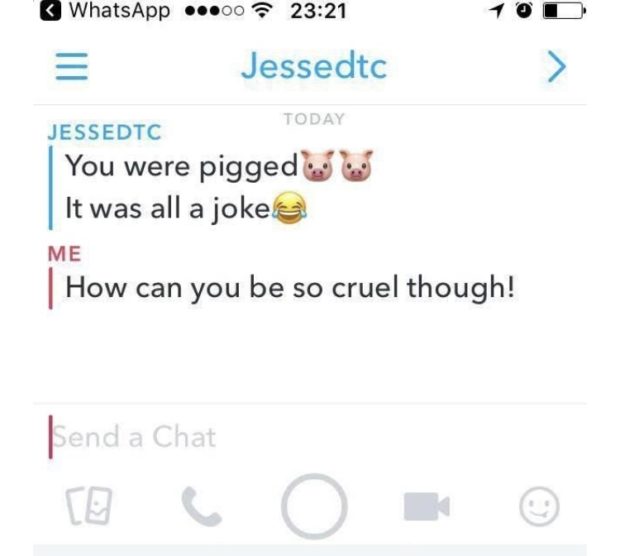 Jesse, of course, denies the allegations and says he is but of a victim of a witch hunt. Gasp! When did we travel back in time? Is it on trend to accuse women of witchcraft when they talk about the crazy things men do to them? We would really appreciate a memo when these time warps happen.
Similar to a lot of things the patriarchy takes away from us, "pull a pig" is a cute way to put something that's harmful. Kinda like when people say sleuthing when you can actually call it rape. "Pull a pig" is just another way to say fraud and a way to mask overt deception. But, hey, boys will be boys, right? And boys are allowed their games even if it comes at the cost of another human being's welfare and feelings.