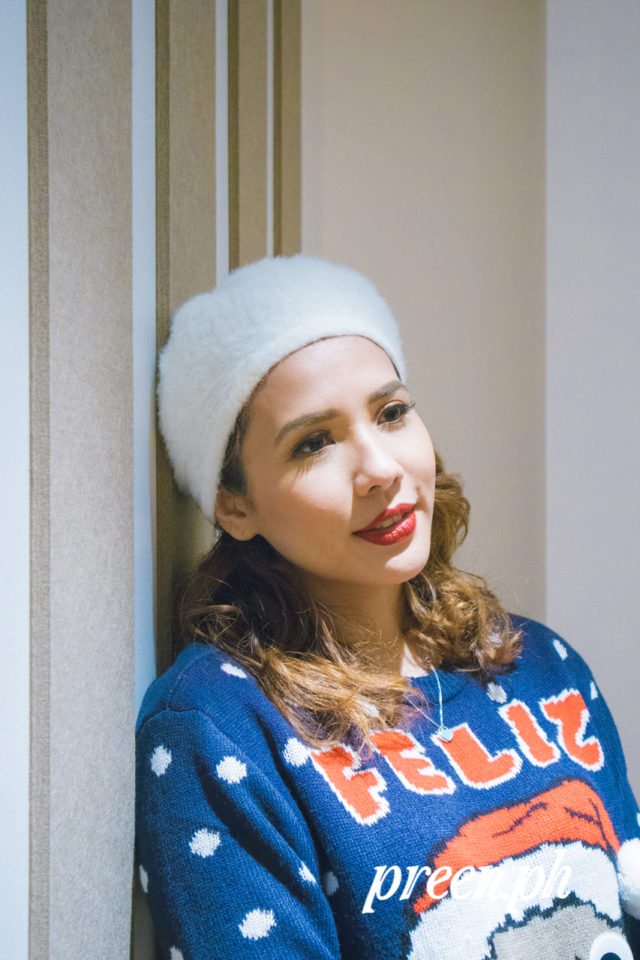 In the middle of the weekend holiday rush, we could hear the sound of a live Christmas carol show in the mall. It was a welcome break for people who braved the bustling traffic to finish their gift-shopping.
The show was headed by singer Karylle Yuzon, accompanied by her band, The Passport Holders, and the UP Concert Chorus (UPCC). Like any celebrity, Karylle is trying her best to free up her busy schedule to celebrate the holidays with her loved ones. "I love Christmas and I wish I could spend it in a more personal way," she told us.
Right after her set, we got to hang out with Karylle for a bit to chat with her and shoot a couple Christmas videos. Let's just say we had a mini-concert while we're at it. Here's what she shared about her Christmas plans and family traditions.
How are holidays like with your family?
It depends. There was a time when we would always go to Baguio and then spend Christmas there until New Year. This year, we're going to kinda have that because a cousin of mine in Baguio is getting married. It's right after New Year so we're going to have our family reunion there until right about Three Kings.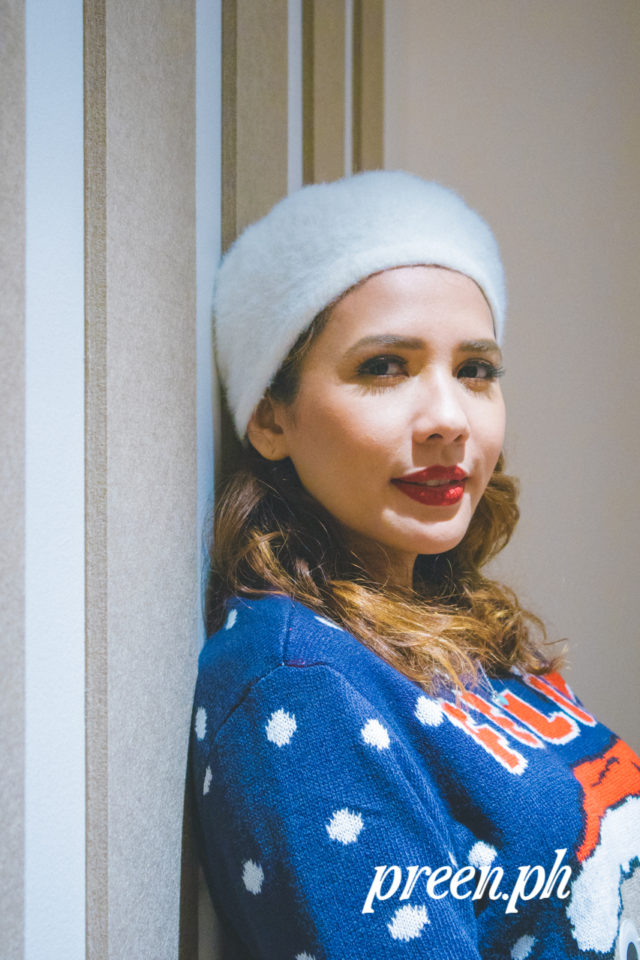 It's a big deal for us. Before, people would make fun of us because of our name. I mean, Tatlonghari is such an odd name to some. But to me, it wasn't because I'm a "three-king child." [Laughs] Eventually when I grew up, it was more of getting the family together and doing good deeds together. Yearly, we'd have orphanage celebrations.
Do you have new traditions after getting married to Yael Yuzon?
We actually travel during Christmas, which is crazy because now we don't get to spend time with our family. So we try to work around it because that's the only break. But sometimes it's for your own sanity so you have to travel, diba? We try to find time for them during the holidays. We'll schedule early or after.
What's your most memorable holiday trip with him?
There's a lot. Singapore's very special to us because when we were starting out, I was doing Kitchen Musical. It always felt like our little place. We've spent Christmas there but it's nothing like here in Manila. Despite all the missing pieces, which you can find here, Singapore still feels like our second home.
Do you always sing Christmas carols at home?
You know there was one Christmas when my nieces and nephews would dance and sing. My dogs sing as well—they love Christmas carols! One of them can sing along to "Jingle Bells."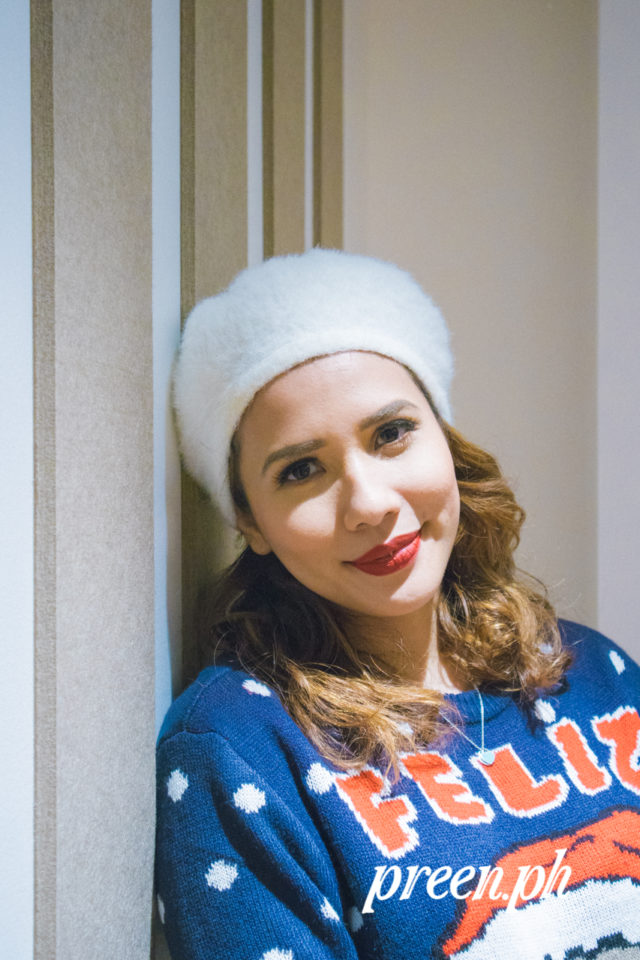 What's a Christmas album that you play nonstop?
I like old songs. I like those [that remind me of] Christmas specials where they always enter a house. You know like those Michael Bublé ones where someone from Sesame Street comes.
What's your favorite part about the holidays?
I still go caroling with the music ministry. I was telling my mom while we were getting ready for the ABS-CBN Christmas Special that when we were in high school, we would go caroling from village to village and we would earn so much money in one night. Now, it's impossible because of the traffic. Then my mom said, "In our day, villages don't exist yet."
What's your favorite noche buena dish?
Quezo de bola. [For wine,] it depends on what Yael will bring. As long as it comes with cheese!
Photos and video by Patrick Segovia
Creative direction by Janina David
Sittings by Jacqueline Arias
Shot on location at Steinway & Sons, Shangri-La Plaza
Follow Preen on Facebook, Instagram, Twitter, Snapchat, and Viber
Related stories:
Cop Karylle's Pink Wednesday Makeup Look
The Perfect Playlist of Christmas Songs to Avoid While Shopping
'Baby It's Cold Outside' Now Has a Feminist Version
How to Find Inner Spark During the Darkest Time of the Year a.k.a. The Holidays
Nadine Lustre, Solenn Heussaff, and Karylle Spotted Partying for the Love of Luxury