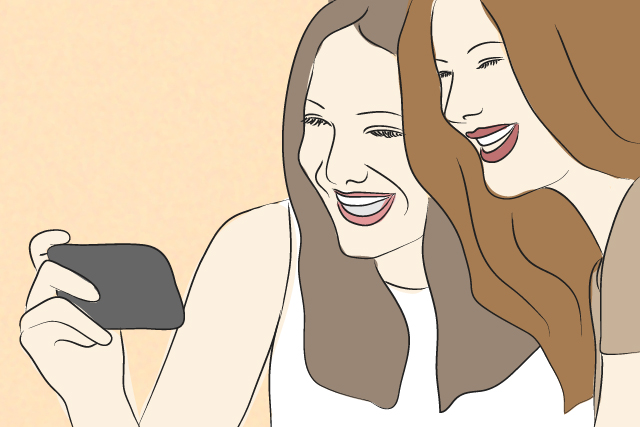 If you came across this article, you were probably scrolling aimlessly through social media. Looking for something entertaining and quick. Well, look no further because we've compiled some funny videos you can watch to kill time at parties or on slow days.
Tita Series
Power through your family reunion with the tita series videos by Jep Paraiso. We even dissected the video for you to get the most quotable quotes.
Cats vs. Cucumbers
Another viral sensation was the cats vs. cucumbers videos. We don't know why they're so scared of this green vegetable but we can't stop watching. Here's a compilation to get you through the night.
Preen.ph: Chubby Bunny with Moira Dela Torre
Moira Dela Torre has been breaking the Internet with her covers and hit songs. In case you missed it, we also sat down with her and had her sing "Torete" while playing chubby bunny.We even encourage you to play the game and tag us when you post!
Spicy Noodle Challenge: Erwan Heussaff, Solenn Heussaff, and Nico Bolzico
Spicy noodle challenges were everywhere this year, I'm sure you even have some friends who tried it too. Erwan, Solenn, and Nico got on the bandwagon and filmed their own video too and we couldn't stop laughing while watching it.
Buzzfeed: Star Wars Fans Watch The Forgotten 1978 Holiday Special
By this time you've probably already seen The Last Jedi. But have you ever heard of the 1987 holiday special? It was a 97-minute variety show that was never officially released but Buzzfeed got their hands on a copy. They had Star Wars fans watch it and their reactions are priceless.
HiHo: Ernie' s Top 10 Moments
The HiHo Kids are sure to make anyone's day. Whether they're trying new food or answering viewer comments, these kids say the darndest things. You can check out their Facebook page and get lost in the videos but here's one featuring Ernie's best moments to get you started.
Preen.ph: Men Try the Bentonite Clay Mask
Everyone was skincare obsessed in 2017, including men. Here at the Preen.ph HQ, we had the boys in the office try out the bentonite clay mask. Watch as they figure out how to use it and sit through the pain.
Art by Lara Intong
Follow Preen on Facebook, Instagram, Twitter, Snapchat, and Viber
Related stories:
The Best of Nico Bolzico: A List of His Funny Videos for Your Viewing Pleasure
Read This Chef Vs Chef Squabble Over a Food Video
Staying In? Let These DIY Videos Keep You Busy and Productive
Why the Internet Can't Get Enough of KaladKaren Davila