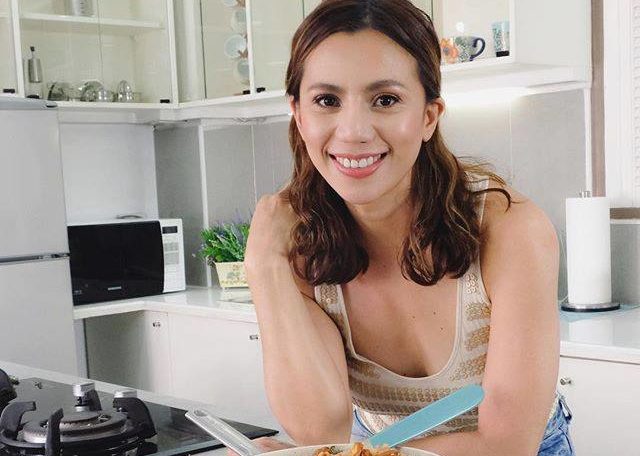 Social media arguments are so rampant these days that it can happen with any topic from politics to feminism. However, we discovered that even chefs can get into heated discussions too, and it's not pretty either.
Chef Sheilla Lopez recently posted a recipe video on porcini mushroom risotto with grilled salmon and asparagus. While it garnered over 102,000 views, many also criticized the output. This included celebrity chef Redd Agustin.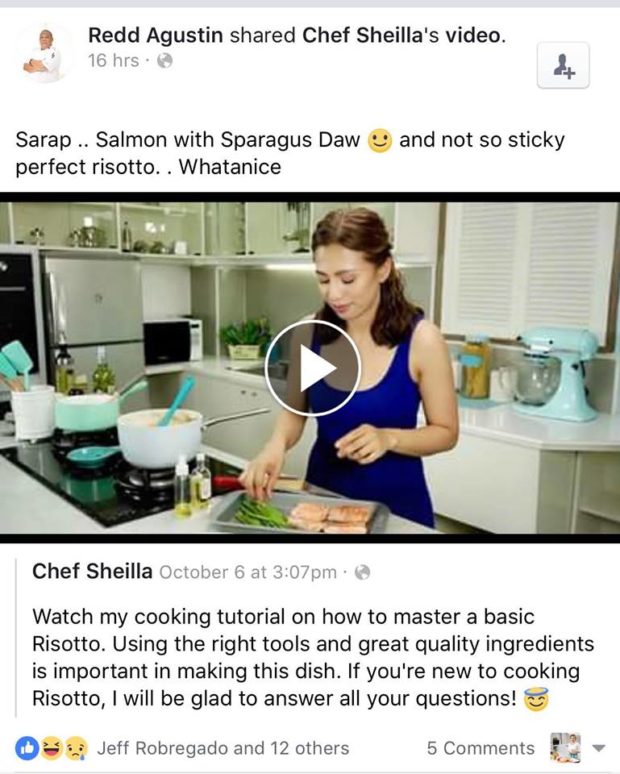 Redd's post pointed out (in a passive aggressive tone) how the risotto didn't look "sticky" and wasn't as "perfect" as Sheilla claimed. If you receive a comment from an executive chef and a Food and Beverage Consultant at Lagun Hotel, you take it as constructive criticism, right? Well, Sheilla might have taken it the wrong way and called him an "ugly basher."
"Who said 'sticky'?! When did silky become sticky?! Where is this guy from? Where did he study his culinary and where is he working? I'm curious, everyone!" Sheilla wrote. She also proceeded to cite that she studied at Le Cordon Bleu in London. (She probably doesn't know that he also made dishes for Unang Hirit.)
Sheilla also continued her angry rants in the comments section as she called Redd an "idiot and fugly." She also responded to other netizens who pointed out that she didn't cook the risotto right.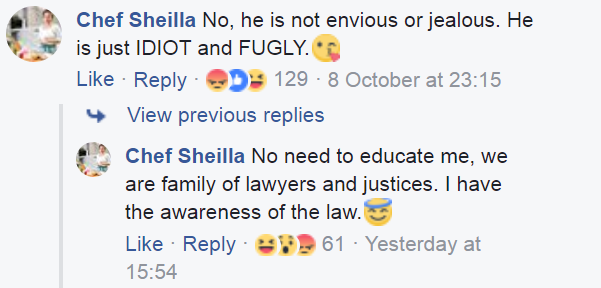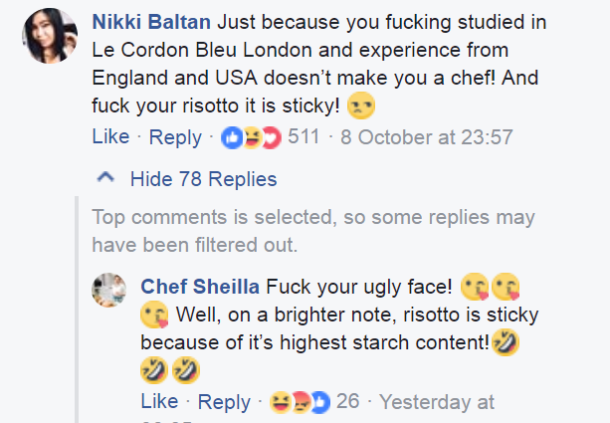 Redd and his wife Jovimay also commented on Sheilla's post. The replies didn't look too pretty either.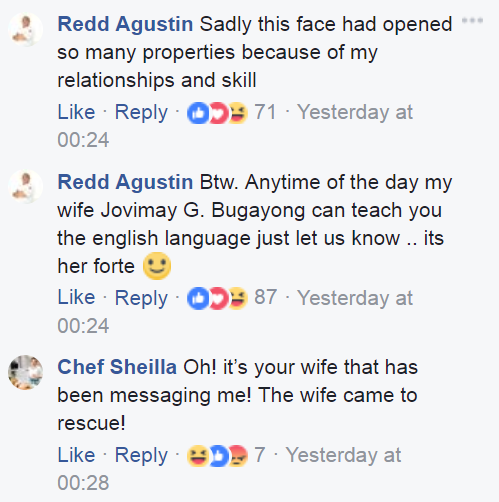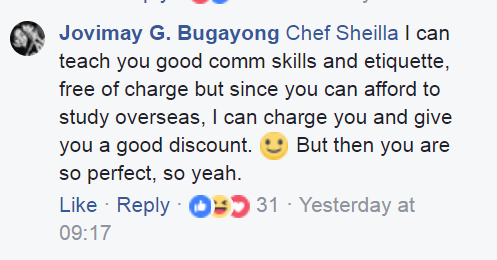 But Sheilla didn't go unscathed either as netizens made fun of her appearance and the way she speaks as well. (Which isn't cool, JSYK.)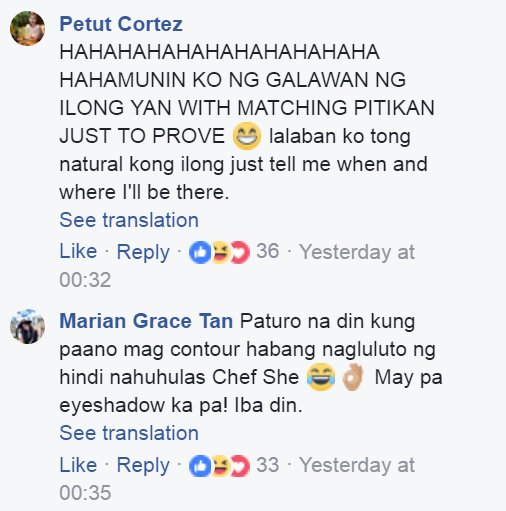 We can keep scrolling, but we'd rather follow the advice to not read the comments section. Let us know what you think, though. Was chef Sheilla's dish subpar as chef Redd pointed out? Or was this just a misunderstanding?
Photo courtesy of Chef Sheilla Lopez's Facebook page
Follow Preen on Facebook, Instagram, Twitter, Snapchat, and Viber
Related stories:
Learn a New Dish With This Red Beet Risotto Recipe
The 7 Restaurants Putting Manila on the International Food Map
Chef Chele Gonzalez Takes Back and Elevates the Humble Paella
Filipina Margarita Forés Named Asia's Best Female Chef