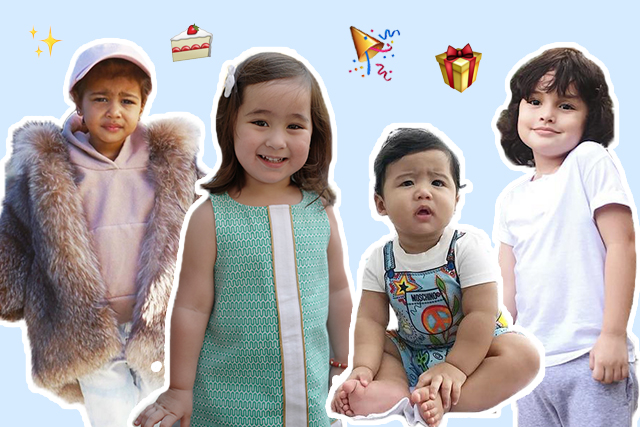 Planning any sort of party or event is not an easy task. You have to come up with a guest list, theme, giveaways, and venue. The end result, however, is always rewarding and exciting. A kid's birthday party, for example, has a lot of elements from games to food. To make this planning process easier, we got some tips and inspiration from the parties of celebrity kids. Grab a notebook and pen and start taking some notes.
#1 Make a kiddie clubhouse
For Seve Soriano's first birthday, he had a clubhouse-themed party. Before entering the main event, food stalls, giveaways, and photo booth lined the venue. Inside, there was a mini carousel and golf course, and playground for kids (and adults) to enjoy. You can watch Alex Gonzaga's vlog to see everything that went down at Seve's party.
#2 All out decorations
Just like her parent's wedding, Scarlet Snow Belo's second birthday party was extravagant. The decorations scattered around the venue gave it a whimsical feel. There were pink flower centerpieces, an inflatable unicorn, and colorful balloons. No matter how big or small the space is, the decorations you use can add character the place.
#3 The princess treatment
Who doesn't want to be treated like royalty on their birthday? Make your kid feel like a princess (or prince) like North West for her party. For her third birthday, North spent the day at Disneyland. Wearing a Sleeping Beauty dress, she went on rides, spent time with family, and watched the fireworks.
#4 Keep it simple
Birthday parties don't always have to be a big occasion. Spending time with family and friends is also a good way to spend your day. For Zion Gutierrez's fourth birthday he stayed home with parents Sarah Lahbati and Richard Gutierrez as they ate cake. They also took some time to learn how to ride a skateboard.
#5 Games and activities
To keep the celebrant and guests entertained, make sure there are interesting games and activities. Blue Ivy's fourth birthday party was something out of a storybook. It was a fairy-themed event complete with an archery station and racks of dresses for guests to change into.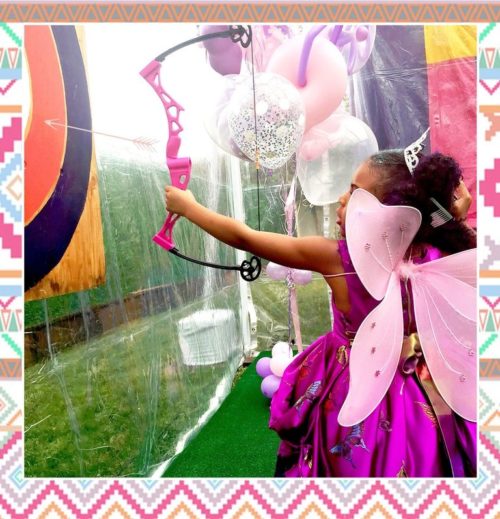 Art by Lara Intong
Follow Preen on Facebook, Instagram, Twitter, Snapchat, and Viber
Related stories:
Leave the Kids Alone: The Problem With Celebrity Baby Rivalries
The Cute Trait that Baby Primo Got From Iya Vilania and Drew Arellano
All the Skills and Talents Scarlet Snow Belo Can Do at Two Years Old
Who Wore a Michael Cinco Dress and Has a Fendi Diaper Bag? Baby Zia Dantes