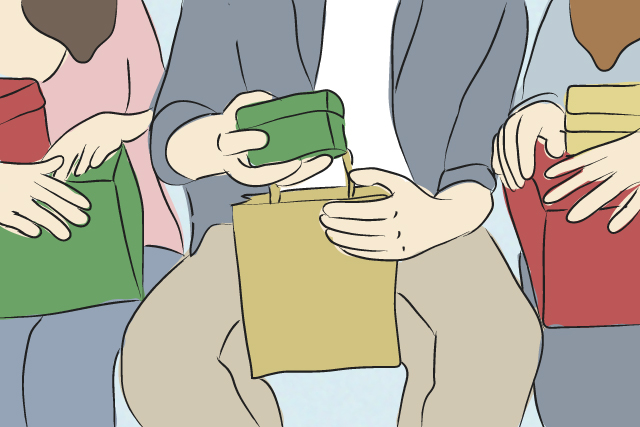 Having trouble with your gift list for the holidays? Our weekly gift guide series will help you figure out what you can get your loved ones this coming season. From food to fashion and beauty, we'll be covering all possible areas to make sure you have the best options to choose from. We will be posting gift guides every week till Christmas comes around so keep checking back for more!
We know it's tough to think of specific gifts for all your loved ones, so at Preen.ph, we took the liberty and helped you put together yet another shopping list. But this time, we're going deep down to our roots to introduce you to new products that we can truly say are made in the Philippines. Make Santa and Jose Rizal proud and get these items for:
…Your beauty queen momma: Pili Beauty Lipstick in Brick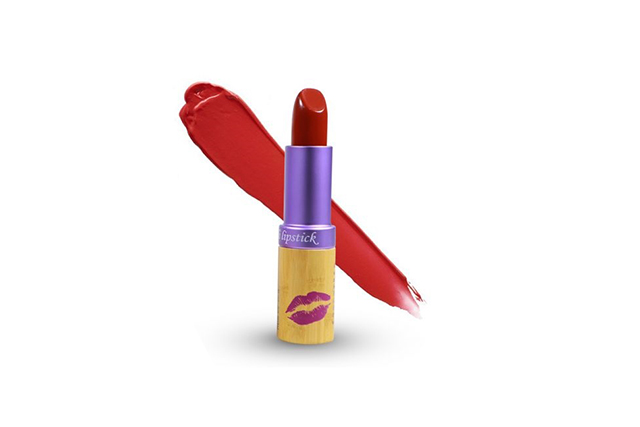 Keep the beauty queen of your home all nice and glammed up by giving her a product that values the health too. Pili Beauty and Wellness has a wide range of beauty and wellness products with the ingredient of pili oil that can be found in the Bicol region. The brand was founded by organic agricultural advocate, Rosalina S. Tan, to help promote the Bicol region and to aid the locals that were devastated by the natural disasters that struck the region. Their line of lipsticks are available in ten shades that all match the Filipina skin tone. It's not just your mom who will love it, you probably will too! Available at calyxta.com.
…Your balikbayan younger cousin: Manila, Manila & More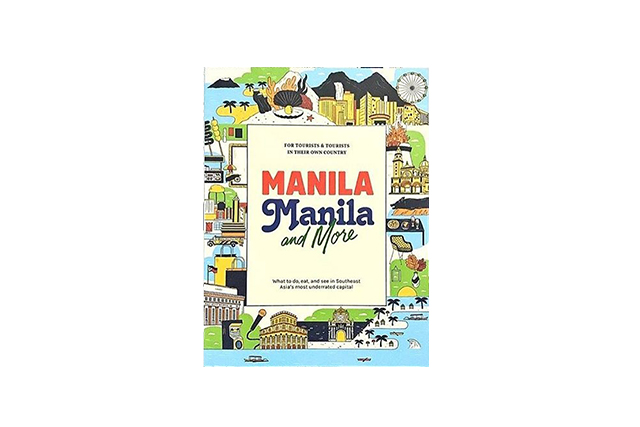 When you have younger cousins from abroad celebrating the holidays with you, this is the perfect gift. Manila, Manila & More is the modern city guide that foreign tourists, and tourists of their own country must have. With visuals designed by Serious Studio, this city guide to the beautiful Manila is not just informative, but is also filled with eye candy from page to page. Your cousins won't run out of places to go while they're here thanks to this guide! Available at National Book Store and Powerbooks.
…Your sporty bestie: Support Your Friends Hot Pink Pullover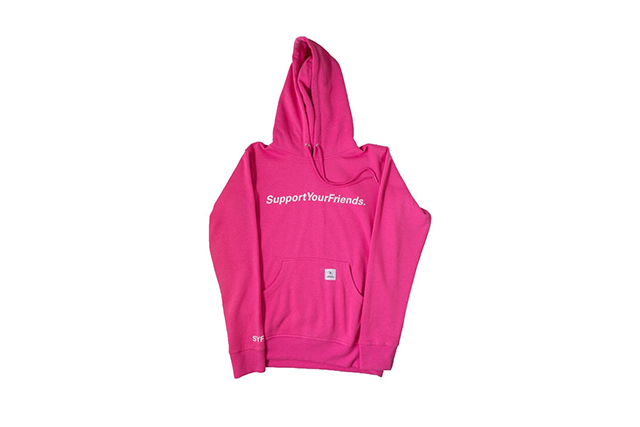 Let your bestie know how supportive you are of her drive to get fit with this hot pink pullover from new local street wear brand, Support Your Friends. She will surely stand out when she wears this to her next spin class! Available online.
…Your bed head boyfriend: Basic Commodity Flour Sack Pillow
The beau won't mind the extra 10 minutes you have to make him wait before your date once he sees (or feels) these pillows. The flour sack pillow from Basic Commodity is such a statement piece for the bedroom. It gives you that nostalgic feel of sleeping on grandma's extra pillows in the province. Now the beau won't mind waiting while he rests his head on this pillow. Heck, turn 10 into 30 minutes! Available at The HUB at Escolta St. 
…The little kids: BAD Cookies Choco Chunk
It's not just for the kids, actually. It's for everyone who has a sweet tooth! Don't let the name faze you as these cookies aren't bad at all! BAD Cookies are so good, that you can't help but eat more. Their flavors come in choco chunk, matcha, chocnut, snickerdoodle, espresso white chocolate, and peppermint chocolate. It's alright, hun. The kids won't know if you took a cookie or two from the stack. Available online.
…Your shopping buddy: Habin PH Talia Slides in Navy
Your shopping buddy won't mind the walking when she's wearing these slides from Habin PH. The lining and the insole of their slides are made out of vegan leather, the fabric detail are of artisanal fabrics like T'nalak, Yakan, and Inabel, and handcrafted right in the shoe capital of the Philippines—Marikina. Why not get matching slides for you and your gal, right? Available at Common Room in Alabang Town Center.
…Your night-out bro: Alacteca 24-Hour Infused White Sangria
It's time you pick the poison for your drinking bro this holiday season. Gift him with this 24-hour infused white sangria from Alacteca, hand-crafted bottled cocktails delivered straight to your doorstep (or wherever it is that you want it to be.) Made with high-quality liquor, mixed with fresh produce, and home-made infusions and syrups, it's a bottle that's ready to go. Now, it's definitely drinks on you! Available online
…Your college junior sister: Pellucid Specs in Andie
Your sis will be too cool in school wearing this fashionable specs from Pellucid Specs. This brand has got you covered if you're searching for designs the are fit for the younger millennial. They also have an option to upgrade the lenses to graded ones. Pellucid also has sunglasses available to add to your sister's #OOTD for the upcoming summer break. Available online.
Art by Lara Intong
Follow Preen on Facebook, Instagram, Twitter, Snapchat, and Viber
Related stories:
Preen Gift Guide: The Practical Items You Never Knew You Needed
Holiday Gifting: 7 Local Brands That I Love
Have a Boozy Christmas Dinner with These Simple Cocktail Recipes
Cater to Every Person in Your Life with These Treats