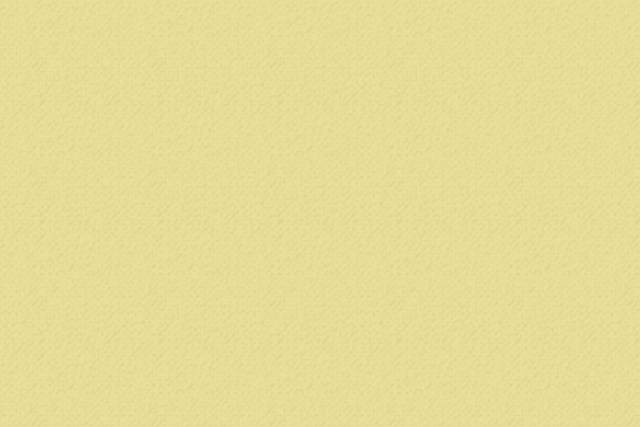 Christmas dinners are for gathering with loved ones, sharing stories, and drinking some alcohol. If your family enjoys having cocktails at dinner, prepare them a batch of something special. From peppermint flavors to champagne-based drinks, you can make them all depending on their preference. To make preparation easier for you, we've rounded up five simple recipes you can try to make for Christmas day.
Cranberry Gin Cocktail
Add some color to the dining table with this gin-based cocktail. This sweet and tangy concoction will go great with any meal you have prepared.
Ingredients
1 measure of gin
150 ml cranberry juice
10 ml lemon juice
Ice cubes
Fresh cranberries
Mint leaves
Procedure
1. Fill your glass with ice
2. Pour the gin and lemon juice
3. Add the cranberry juice and stir the mixture
4. Garnish with cranberries and mint leaves
Peppermint White Russian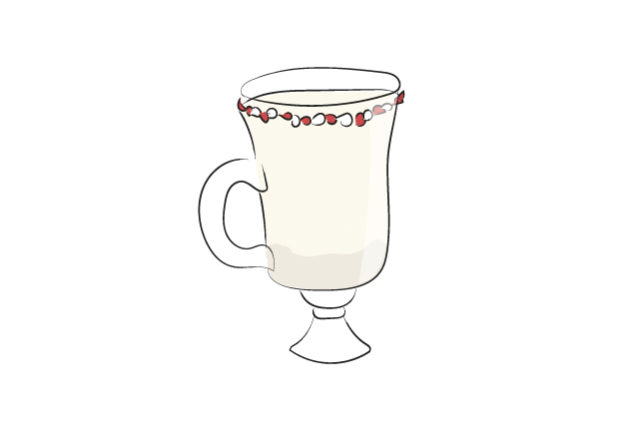 Christmas wouldn't be complete without peppermint and candy canes. This cocktail is creamy and has some kick from both the coffee liqueur and vodka. The rims are also dressed with candy cane bits for added flavor.
Ingredients
1/8 cup vanilla frosting
1/4 cup peppermint candy bits
1/2 cup coffee liqueur
1/4 cup peppermint flavored vodka
1/2 cup half half and half cream
Ice cubes
Procedure
1. Line the rim of glass with vanilla frosting and dip it in the candy cane bits
2. Chill the glasses in the fridge while preparing the drink
3. Add the coffee liqueur, vodka, and half and half cream in a cocktail shaker
4. Shake the drink and pour it the glass with ice
Eggnog Mudslide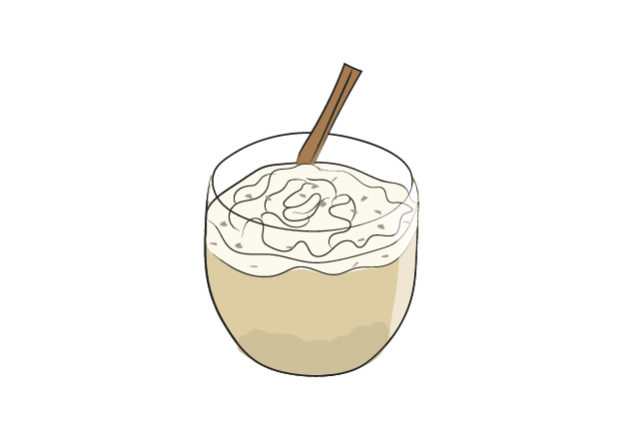 Add a twist to the classic eggnog with this recipe. End your heavy dinner with this dessert-like cocktail. It's a creamy mixture of vodka, eggnog, and whipped cream.
Ingredients
1 part coffee liqueur
1 part vodka
2 parts eggnog
Whipped cream
Ground nutmeg
Procedure
1. Combine the coffee liqueur, vodka, and eggnog in a cocktail shaker with ice
2. Shake well and pour the mixture into a glass
3. Garnish the drink with whipped cream and nutmeg
Snowflake Martini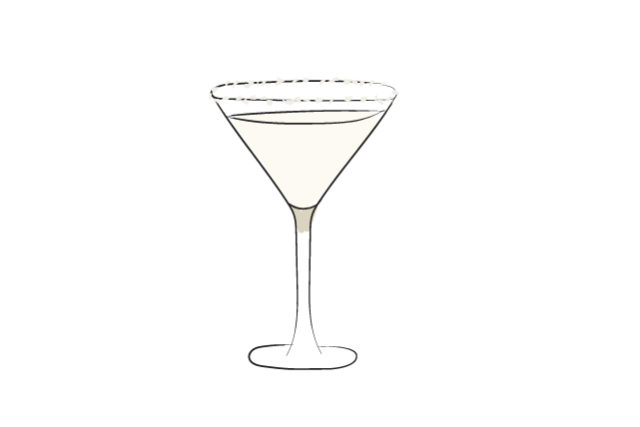 Looking for a classy drink to serve to your guests on Christmas day? Whip up this snowflake martini recipe. You'll get a kick from the alcohol and sweetness from the white chocolate.
Ingredients
2 ounces vanilla vodka
1 ounce white chocolate liqueur
1 ounce white creme de cacao
1 ounce half and half
Lemon wedge
Sanding sugar
Procedure
1. Rub the rim of a glass with the lemon wedge and dip it in the sanding sugar
2. Add vanilla vodka, white chocolate liqueur, creme de cacao, and half and half in a shaker with ice
3. Pout drink into the glass and serve
Christmas Champagne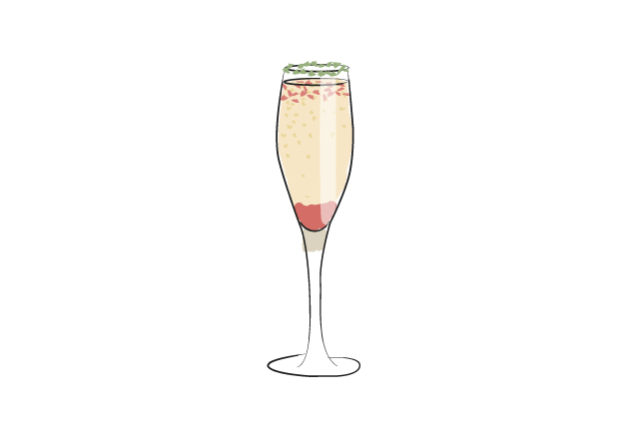 Pop your favorite bottle of champagne for this easy drink recipe. Cut the sweetness of the bubbly with tart cranberries. Serve them in champagne flutes and drink the night away.
Ingredients
Champagne
Green sanding sugar
1 tbsp Pomegranate seeds per drink
Pomegranate juice
2 tsp pomegranate syrup per drink
Procedure
1. Dip the rim of champagne flutes into the green sanding sugar
2. Add a tablespoon of pomegranate seeds to the glass
3. Pour two teaspoons of pomegranate syrup
4. Pour the champagne and serve
Art by Lara Intong
Follow Preen on Facebook, Instagram, Twitter, Snapchat, and Viber
Related stories:
Lovi Poe's Healthy Latte Will Convince You to Go Caffeine-Free
Are These Cocktails Healthy Because They Have Fruits In Them?
How to Make Solenn Heussaff's Favorite Cocktail
Armi Millare's Open-Faced Sandwich Has a Fancy Ingredient