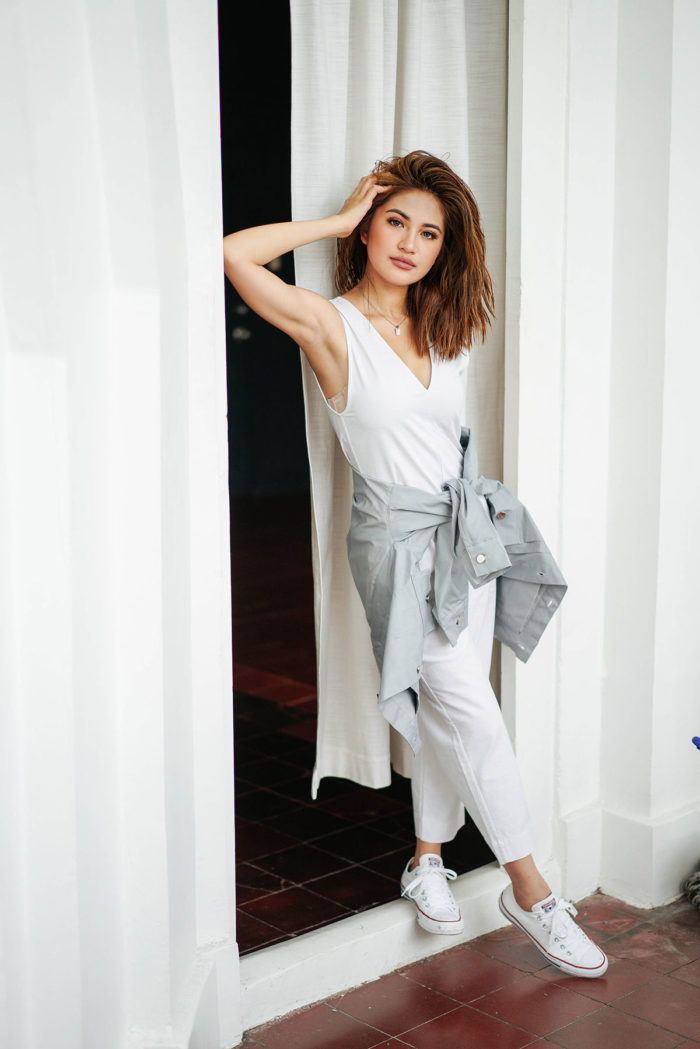 Singer and actress Julie Anne San Jose is one to watch. While interviewing her one early morning in Escolta, I got a glimpse of her fashion sense and work ethic. If you follow her on social media, you'll know that her personal style tiptoes between classic pieces and more edgy, comfortable looks. Whether she's traveling or performing, her style revolves around staying laid-back and being herself.
If you've ever wondered what accessories she loves or how she styles her pair of white Converse sneakers, check out our quick interview below.
What is your go-to outfit on lazy days? 
Sweatpants, sweatshirts, and hoodies.
How do you like to style your white pair of Converse sneakers? 
I always keep my style simple. And the white Converse is the most simple and basic [piece] for me. I can wear anything with it.
What do you like to wear when you perform? 
I like wearing comfortable shoes when I perform because there are more movements. Every time I perform and I'm just singing, [I] usually [wear] heels. But usually for skits, [I wear] sneakers, Converse talaga.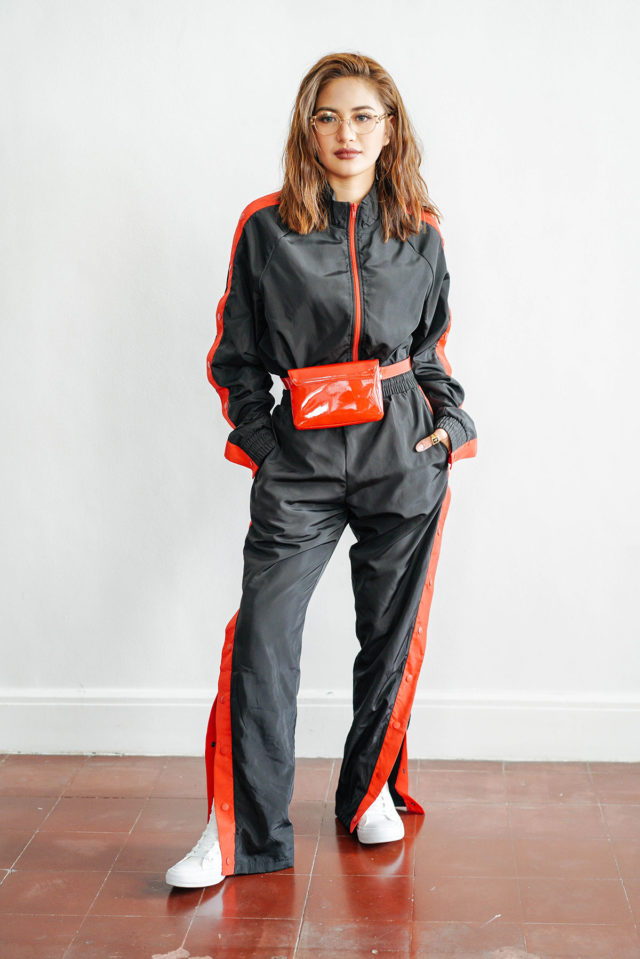 What's your current accessory obsession?

I like watches and hoop earrings. It's like my go-to accessories.
One fashion trend you've been loving? 
I like oversized stuff. I like it because it's really comfortable. I can wear [oversized clothes] anywhere.
Who is your style peg? 
Kylie [Jenner], I guess. I like when she dresses up because she can do both. She can wear anything like dresses and sweaters. She can play with her style and she also plays with her hair. And her makeup is really nice too.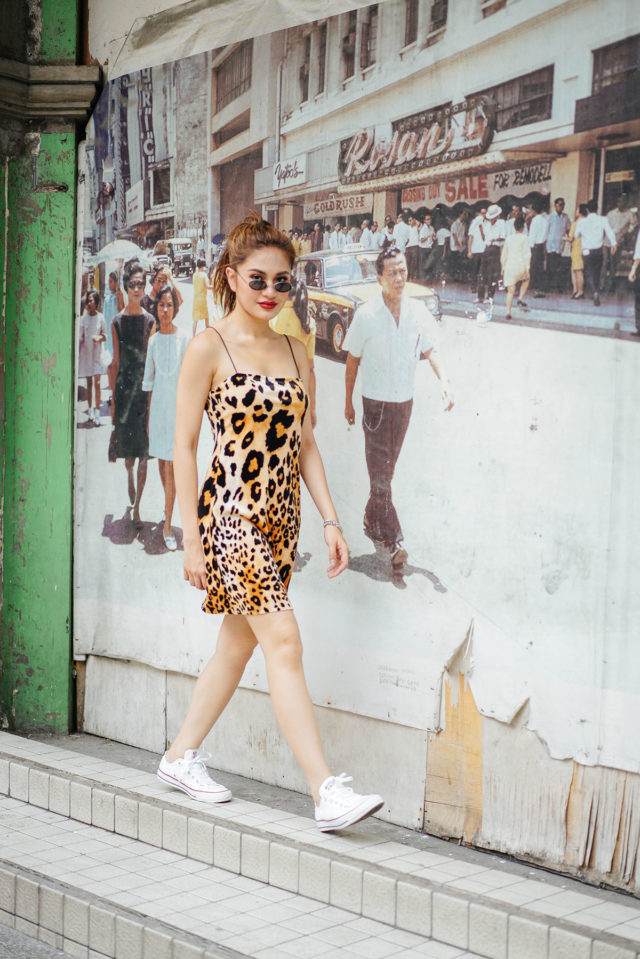 How would you describe your style?
Casual chic
Sneakers or heels?

Sneakers, definitely.
What makes you choose Converse sneakers when planning an outfit? 
When I'm planning an outfit, it's always a pair of white Chucks [that I go for], promise. Either black or white. It's really hard to pair or match clothes when your shoes have color so usually it's always white. I always get different styles of white chucks for when I wear different clothes.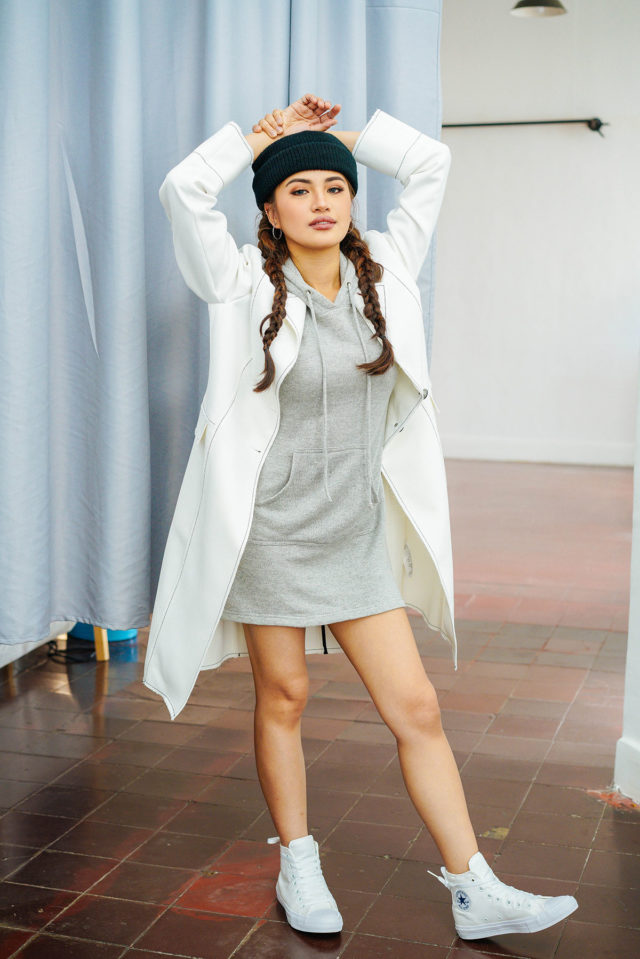 Is there a luxury item you wouldn't mind splurging on?
Probably hoodies or jackets. Or probably watches. I'm planning to buy a watch that's an investment.
A fashion trend you think needs to go in 2018?

Glitters. Maybe. I guess I'm just not fond of glitters. I see posts or pictures with too many glitters and I find it too shiny and distracting.
What is the most unique way you've styled your Converse? 
One time I painted on them or wrote on them. The very first pair of white chucks that I bought, when they got old, I wrote on them.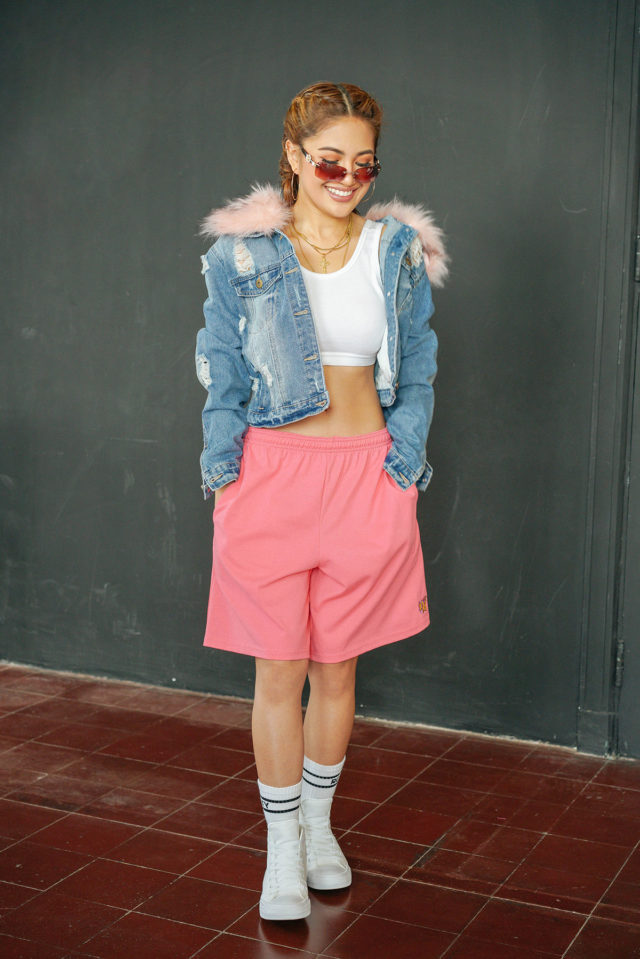 What's the color palette of your wardrobe? 
Iba-iba but I always keep my closet organized. Like this section, color white and then other colors so section by section.
Do you have any styling tips for people who want to wear Chucks? 
Just always keep it simple. It doesn't have to be like you have to wear a lot. It doesn't have to be grand or luxurious, just always be yourself. Everything matches with white Chucks so you can just wear anything. Just be comfortable. And we all have our own style so it's really up to you.
Photos by Patrick Diokno 
Styling by Florian Trinidad
Makeup by Kaye Misajon
Hair by Rhoy Cervantes 
Follow Preen on Facebook, Instagram, Twitter, Snapchat, and Viber
Related stories:
Glitter Shoes Are In According to Victoria Beckham and Coach
These Platform Shoes Prove that It's Not Just For the Disco
Why You Should Consider Loving Wedge Shoes Again
Will the Big Return of This Ugly Shoe Change Your Mind About It?