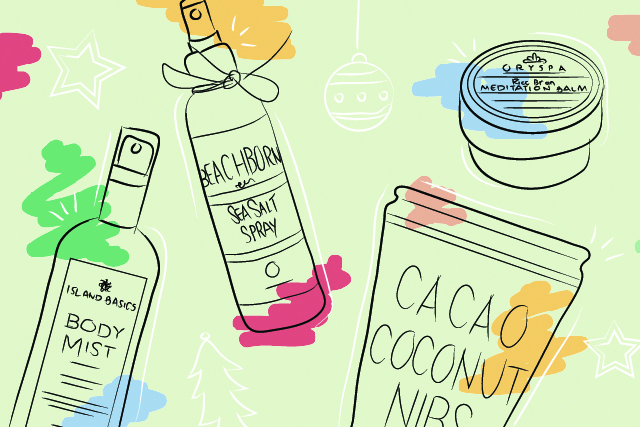 Here at Preen, we're fully aware that adult life doesn't always go as smoothly (and look as beautiful) as curated Instagram feeds. We all face challenges amidst all the good things. Meet Mikka Wee, a former food editor-turned-working gal in Singapore, who's about to share all the ups and downs that come with adulting and living. Welcome to Bless This Mess! 
One of my personal missions when I moved abroad was to advocate our local products—whether it be in my day-to-day skincare and body routine or telling my friends about them. I super love how there are so many emerging local brands with amazing products that are tied to good causes. Whenever I'm in Manila, I almost always end up purchasing more luggage space to bring my haul back to Singapore. Filipino products are AMAZING. I can't stress it enough. From garments to cosmetics to essential oil-based balms and lotions—I'm truly a fan of our own.
Now that the holidays are fast approaching, here are some local brands that you may want to consider for your best mates and family. Just so you know, these are all personal reviews, and I've purchased the products with my own money so there's no bias.
Beach Born for your Mermaid Friends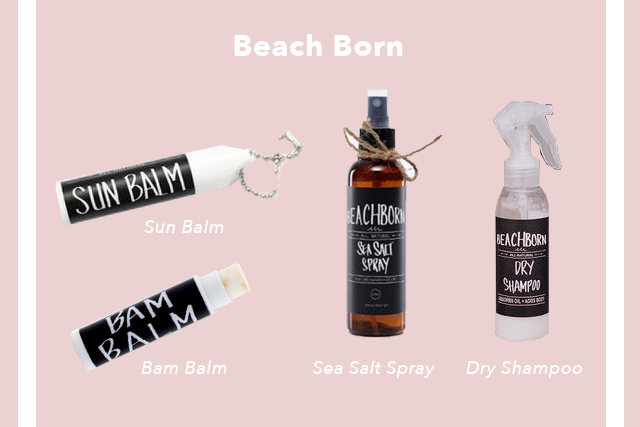 There was a time when I went the beach almost every other week when I lived in Manila. (I miss being tan!) Some of my beach essentials were a good lip balm and dry shampoo, and I've found Beach Born to be reliable when it comes to these products. Apart from being cruelty-free and vegan, their stuff is of top quality, and I'd recommend it to anyone who frequents the beach.
Try their Sun Balm (P128) that tastes like bubblegum and keeps your lips hydrated. Their Dry Shampoo (P218) contains arrowroot and lavender essential oil, which keep the hair soft and full of volume.
I also love their Sea Salt Spray (P180), which I use a lot to retain the bounce in my beach curls even when I'm in the city. Their Bam Balm (P168), also acts as an edible lip scrub. I use it to get rid of dry lip skin and moisturize my lips before adding lipstick.
Nawa for your Accessory-lovin' Amigas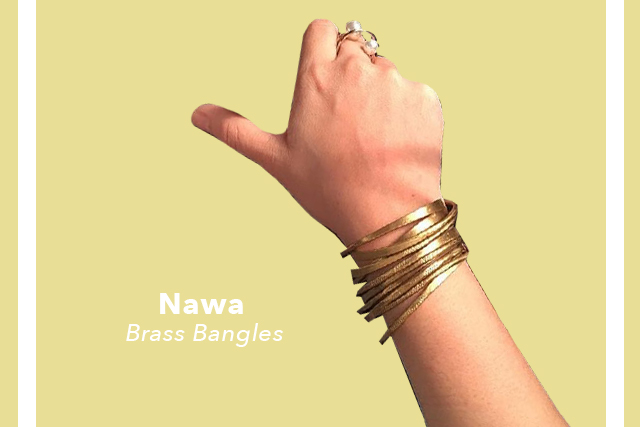 I'm all for products with a good cause. Nawa helps Lake Sebu School of Living Traditions in South Cotabato, an NGO dedicated towards the preservation of tangible and intangible cultural traditions of the T'Boli tribe. Part of the proceeds of Nawa's sales goes to supporting and strengthening the T'Boli community.
What I have from them is their stack of Brass Bangles (P1,250 for five bangles; P2,500 for 10 bangles) that are handcrafted by a community of brass casters in Lake Sebu. The Nawa team collaborates with these brass casters, as well as weavers, to provide the utmost quality T'boli craftsmanship possible. Each bangle is not the same from the other. The design is also very class and elegant—they've become my staple arm candy. Check out their rings, too!
Go Basic for your Backpacking Buddies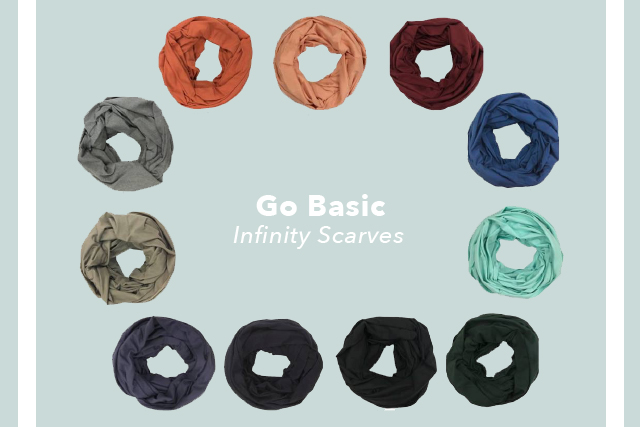 Apart from their beautiful linens, I love Go Basic's range of Infinity Scarves (P585 each) that come in classy colors and are very versatile and sturdy. I have mine in Rust, and I always bring it along with me when I travel because it makes a good blanket while on the airplane, a warm scarf in the chilly weather, and a nice wrap-around if I want to jazz up my outfit a little bit.
Island Basics for your Homebuddies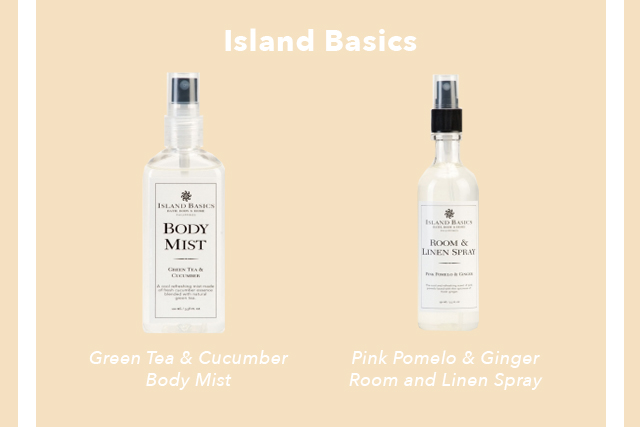 I was so sad when Bath & Body Works phased out their Cucumber Melon scent, but Island Basics carries a Green Tea & Cucumber Body Mist (P235 for 100ml) that reminded me of it. It's even better, and it lasts long, too. It never fails to create a tropical mood even during gloomy days.
I'm also a fan of Island Basics' Pink Pomelo & Ginger Room and Linen Spray (P260 for 100ml) because it keeps my pillows, sheets, and clothes smelling fresh. Whenever I pack for long-haul flights, I always spritz a bit of it, and opening my luggage gives me such a refreshing welcome. Island Basics also has other awesome home care and body products, so make sure to check them out! You can also find them at The Echo Store—that's where I get my stash!
V&M Naturals for your Scent-lovin' Sweethearts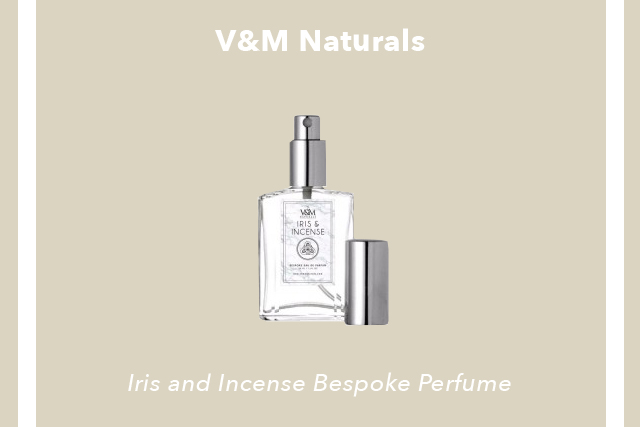 I discovered V&M Naturals in an organic market at Burgos Circle, and I immediately fell in love with their Iris and Incense Bespoke Perfume (P450 for 30ml). My favorite scent is always powdery and fresh-from-the-shower, which explains why my staple perfumes are Philosophy's Pure Grace and Clean, and I found that V&M's Iris and Incense Perfume is similar as it packs a hint of muskiness that smells absolutely crisp. It's wonderful! I can't wait to buy another bottle when I'm back in Manila.
My friend swears by their Witch Hazel Oil, and they also have an ongoing advocacy that supports nature. They have physical stores located at SM Malls and Glorietta if you want to check them out.
Oryspa for your Busy Baes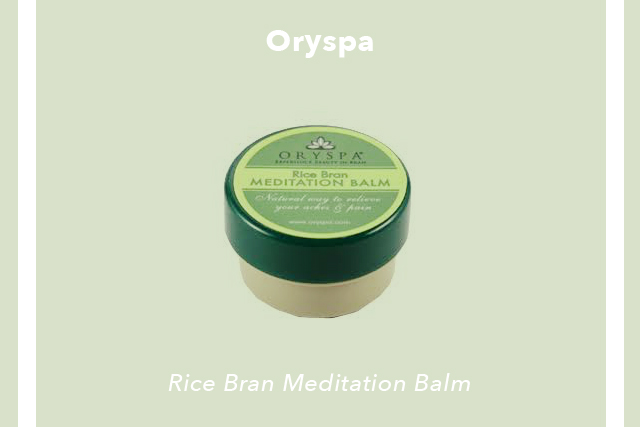 If there's one thing you should get from Oryspa, it's their Rice Bran Meditation Balm (P265 for 50g). My mum and I swear on this as the ultimate muscle pain and headache reliever, itch soother, and mood relaxer. It's the most versatile balm I've ever had, and I bring it wherever I go. It contains peppermint, orange oil, bergamot, and menthol, so it smells great and has a nice cooling effect. I highly recommend this for your friends or family members who spend a lot of time in the office. Don't forget to get a pot for yourself, too.
Baby Café PH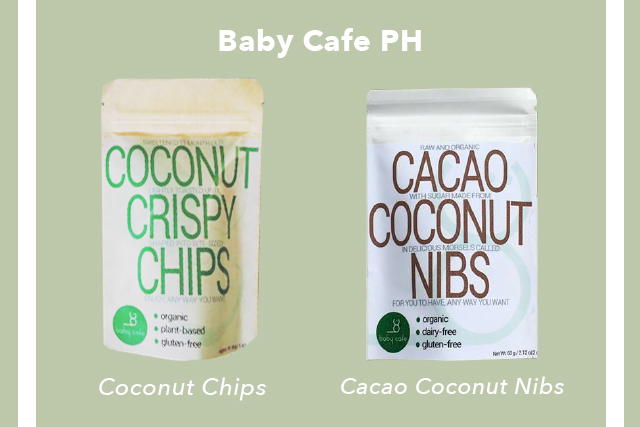 I have a friend who recently became vegan, and I told her to check out Baby Café PH because they've got some really good vegan snacks such as their Coconut Chips (P65 per pack) and their Cacao Coconut Nibs (P65 per pack).
Even though I'm not vegan, I love having their products mixed in my granola or my oatmeal because they pack in great texture, nutrition, and flavor. They're also pretty low on calories, so I easily get to satisfy my sweet tooth without having to reach for a Milky Way or a Mars bar.
Disclaimer: The views expressed here are solely those of the author in her private capacity and do not in any way represent the views of Preen.ph, or any other entity of the Inquirer Group of Companies.
Art by Lara Intong
Follow Preen on Facebook, Instagram, Twitter, Snapchat, and Viber
Related stories:
5 Products to Cop from Under-the-Radar Local Brands
Preen Gift Guide: Grab These Novelty Items from Asian Shops
9 Local Home Brands You Should Support
On Kissing Retail Therapy Goodbye and Giving Self-Care a Shot