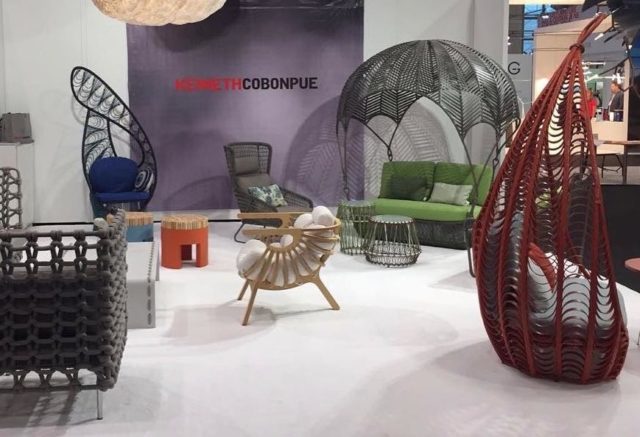 Filipino craftsmanship isn't just seen on dresses and accessories, many also channel their creativity onto furniture and decor. If international fairs like Salone del Mobile in Milan is any indication, many of these local home brands are worth taking note of.
While some home designers and brands haven't reached the international stage yet, it doesn't mean that you should support them less. You might just find the right pieces that will fit your space's overall aesthetic. All you need is to know where to find them.
KASSA by Karen Santos
Bold prints from floral to animal make up most of KASSA's European-inspired wares. Spot leopard-print chairs and zebra rugs to give your abode a unique look. Glassware is also made interesting with dainty floral designs, giving more life to your table setting. Located at Nest Furniture, #40 Jupiter Street, Bel-Air, Makati City.
raw.tura
Branding themselves as "not your ordinary carpenters," raw.tura prides themselves with pieces made from local lumber and imported cowhide leather. According to the brand's About Us page, they are advocates of using "raw and natural elements to soften interiors and enhance the uniqueness of any space." Available online.
Grit & Bevel
Grit and Bevel specializes in creating minimalist wooden pieces to keep your knickknacks in. What's great about their creations is that many are multipurpose. A card holder can also work as a paperweight or a table accent. You're sure to find various uses from items in their catalog. For inquiries and orders, email [email protected].
Vito Selma
Cebu-based furniture designer Vito Selma is known for making unique symmetrical pieces that can be customized depending on your needs. The light coming from his lamps, for example, can be adjusted by simply sliding the wooden components. It's the same with his coffee tables which have wave-like patterns that can be nudged to change their shape. For inquiries and orders, email [email protected].
The Olive Tree
We spoke before this brand's intricate linens and place mats. The Olive Tree's catalog is a treat for people with varying tastes, from traditional ethnic prints to ocean-inspired ones. Available online.
Catalina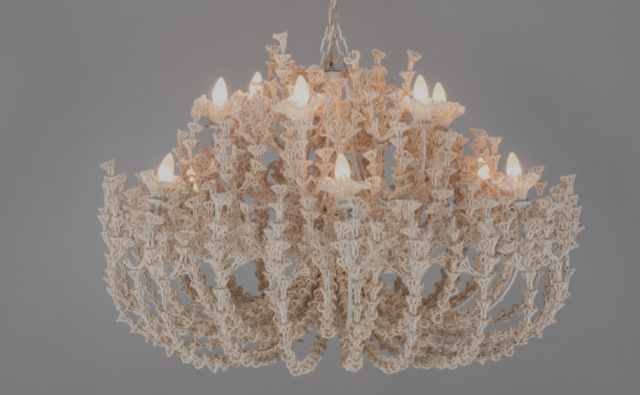 If you've always dreamed of buying a chandelier for your home, Catalina makes one out of locally-sourced shells. Aside from that, they create furniture made from rattan and coco—all handmade. The brand also showcased their items during the previous Salone del Mobile. For inquiries and orders, email [email protected].
Kenneth Cobonpue
With furniture pieces spotted in Kendall Jenner's mansion and Vivienne Westwood's display in Milan, it's clear that Kenneth Cobonpue has made it in the international stage. His pieces mostly consist of striking color and unconventional shapes, which easily catch anyone's attention. For inquiries and orders, email [email protected].
WVN Home Textiles
If you need to spruce up your table or need a blanket for the beach, WVN will give you just that with their handwoven items. You'll get serious seaside vibes with each purchase. For more information, visit their Instagram account.
Rastrullo
Joseph Rastrullo plays with rounded and wave-like shapes made of local material for his furniture and decor. When we interviewed him last year, he shared that his inspiration are mostly derived from local sceneries like the Banaue Rice Terraces. His creations were also showcased at Salone del Mobile last year. Located at 146 Alfaro Place, L.P. Leviste Street, Makati City.
Follow Preen on Facebook, Instagram, Twitter, Snapchat, and Viber
Related stories:
Filipino Design Stands Out at This Year's Milan Furniture Fair
Spotted in Milan: Kenneth Cobonpue's Chair Among British Couture
Spotted at Kendall Jenner's New Mansion: Kenneth Cobonpue Furniture
Perk Up Your Home With This Local Brand's Printed Linens
How Local Furniture Designer Joseph Rastrullo Found His Works in Milan