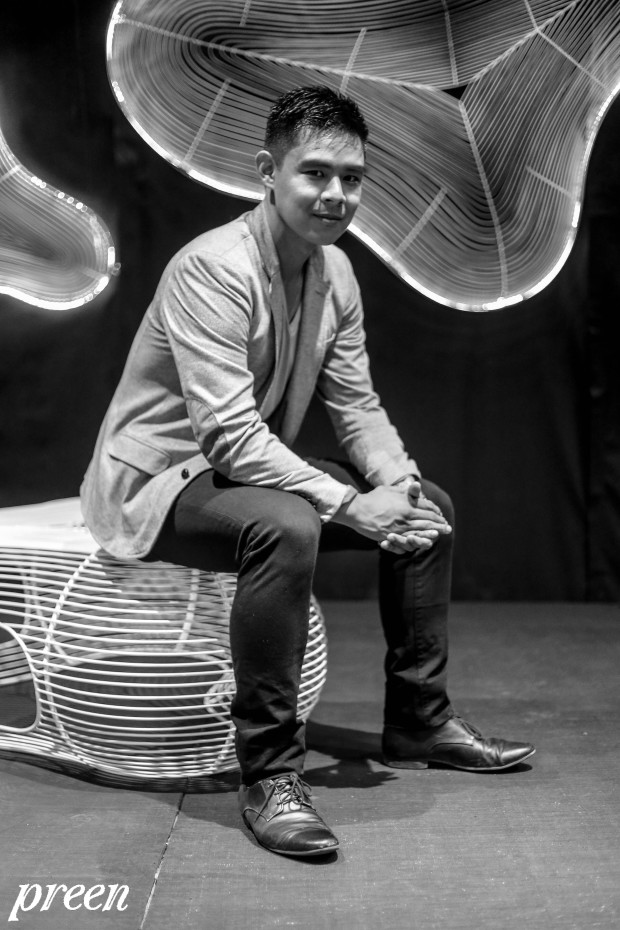 Filipinos are well-known in the creative industry and we all know this to be oh so true. It doesn't even matter if it's the art of singing, acting, fashion design, film, and yes, even furniture and architecture, we pretty much ace it (not to brag). There is just something rooted deep in our culture that allow us, if not, shape us to be such creative individuals—and quite honestly, I don't know what it is exactly, but I'm glad it's there.
As we talk about creativity in the industry of furniture design, we think of one who has been creating waves internationally and that is Joseph Rastrullo, and it doesn't hurt that he's young too as it can only mean years and years of great design up ahead of him. His work has already been featured in Milan for Salone Del Mobile and he was also part of IFFS in Singapore. Locally, he's a staple in Manila Fame, and yes, you may have seen him in magazine features as well.
He started out in the business about three years ago, but the passion started way (waaay) before that—what he did was work his way up by investing the time and efforts needed for him to be shaped into the person and designer he is today. But he doesn't just owe it all to his own hard work—no he's not greedy like that, he gives credit where credit is due. Take for example Budji Layug who inspired him to start the business, his students who get him going, his staff who helps make things possible, the communities he helps, and so much more.
But in between his busy schedule between furniture design and teaching, we're glad he took the time to chat us up because man, it's great to know about creative people like him and the things that make him tick.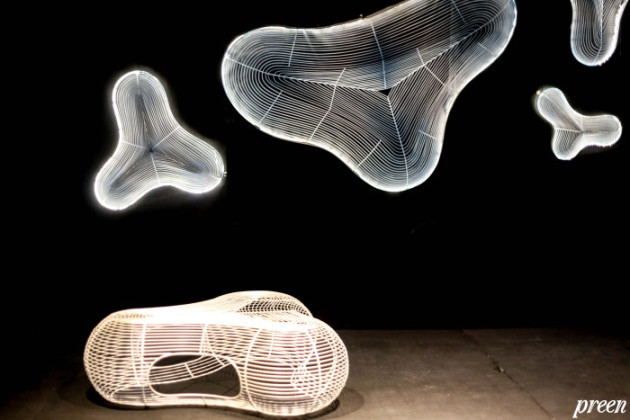 How did you get into furniture design?
​I have always found furniture design interesting ever since I took the Industrial Drafting Course in Don Bosco back in high school. Formally though, it was Budji Layug who fueled my passion for design when I started my apprenticeship under him in 2009.​
Where did you study? 
​I went to Don Bosco Technical Institute Makati for High School under the course Industrial Drafting, DLS – College of Saint Benilde for Industrial Design and Domus Academy Italy for my Masters in Business Design.
Do you have a mentor? If yes, who was it and why?
​My only mentor for design is Budji Layug. I knew that he was and still is the best in this business that's why I decided to ask him if I could apprentice under him. It's funny because when I asked him, I'm sure he didn't know who I was, but I still just had to approach him in church and open the topic up if he could mentor me.
How is it like for you when you were starting out as a furniture designer?
​Very difficult. I had to devote most of my time in the business. Even my mindset had to change. Three years ago when I started, all I talked about was the design industry.
​It was very hard to gain the trust of my suppliers and even clients because I was a new designer. I had to pay for everything with the small money I had starting. Traveling from Pampanga to Laguna to Cebu, I just had to have faith.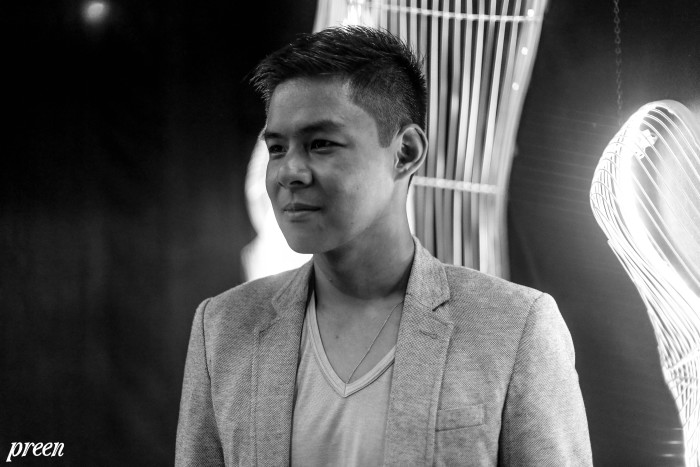 Apart from being a designer, you also found time to teach. Where did you teach and how was the experience?
​I still teach at CSB and I love it. I don't mind teaching forever if my schedule permits me to. I always get my students involved in what I do because I believe that the best way of learning is by doing the actual projects.
How is it now that you are working on shows and conventions in different countries like Singapore and Milan compared to when you were starting out? 
​I would say it is still a bit the same but with a different market and a more competitive environment. What I love most about going to the shows is not exhibiting my items, but getting inspired with what the world of design is offering. A designer should not stop seeking inspiration.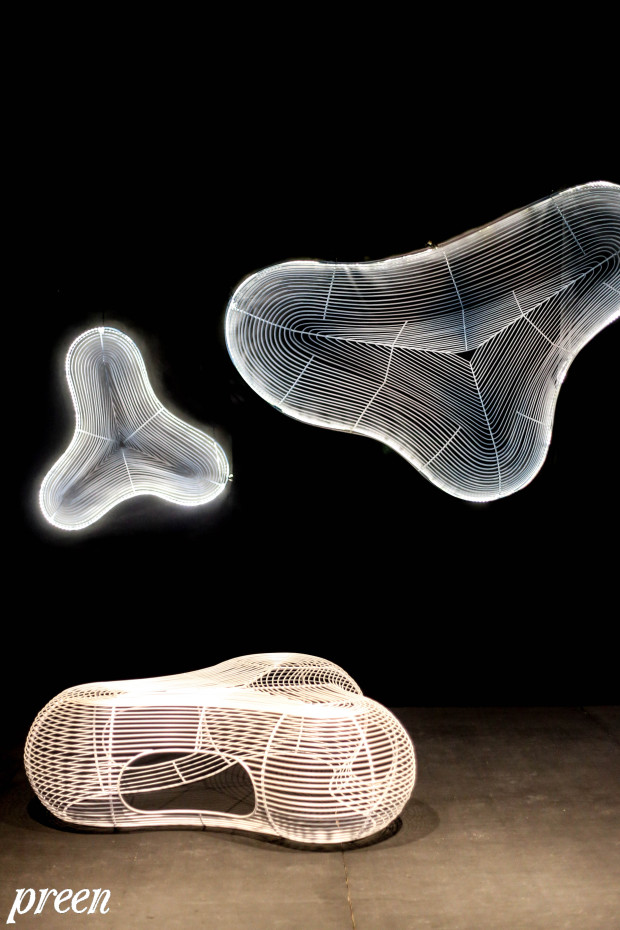 You recently featured your new collection inspired by harvest. Kindly share a few more details about this project. 
​The theme is called Raccolta which is Italian for "harvest." I've been actually traveling a lot recently and trying to explore the different places in the Philippines to seek inspiration. I fell in love with Banaue so much that within six months, I went back twice. Unconsciously after the trips, the forms that I developed started to become very similar to Banaue, hence, Raccolta.
It is actually very timely because I usually relate my artistic designs to my current state as a designer. I believe that in the three years of hard work I did to start my business, it is just now that I am tasting its fruits. It is the time of harvest. ​
What is keeping you busy these days? 
​I am in love with what I do. I love designing and I love sharing what I do with my students. I currently invest on things that would keep me inspired and fuel my passion. I am looking forward to have more shows abroad to show what the Filipino Design and Craft Industry can offer. Other than developing my business, my staff and I are currently working our way to help certain communities around the Philippines to teach them basic craft and eventually start up their own business. This all started when I was given the opportunity by Jetti in Cagayan De Oro to teach housewives basic craft work on lamination and packaging.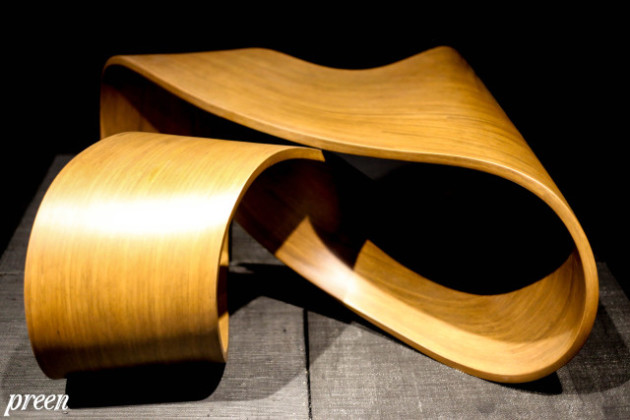 What are you most looking forward to?
​My short-term vision is to have my own showroom. I'd like to feature both my artistic and commercial pieces all in one area where people from around the world can come and visit, not only to purchase, but also to be inspired.
Name a local and international designer that inspires you. Tell us why. 
​Budji Layug, not only because he is my mentor but it is impossible not to be inspired when you are with him. He is a very good mentor and designer. He would always push everyone to be extraordinary and to think differently. For my International Designer, it would be Zaha Hadid. I may not know much about her but I am inspired by the way she develops her designs. Her forms are crazy which may not have been accepted before. But because of her vision, the perception about design has changed. I believe that we need visionaries and the drive to execute our vision. We cannot stay in our comfort zone.
Talk about your dream project. 
​If I can develop cities in the Philippines, I would love to manage that. ​
Where do you see yourself in 5 years? What about 10?
​Still in the same industry and still teaching. ​
If there is one advice you'd like to share with young designers, what would it be?
​Character is what builds you. I do not disregard skill nor do I not disregard a great mind. But a weak character won't get you far. You have to persevere without losing hope. Do not conform to the pattern of this world but be transformed. Set your own wave and don't always go with the flow.  ​
What do you have coming up your work calendar?
​I am working towards showing again in Salone Del Mobile in Italy, IFFS in Singapre, Maison and Objet in Paris and Singapore, and Japan through CITEM. Also, if God permits, I would finally have my own showroom this year.
Photos by Paolo Tabuena