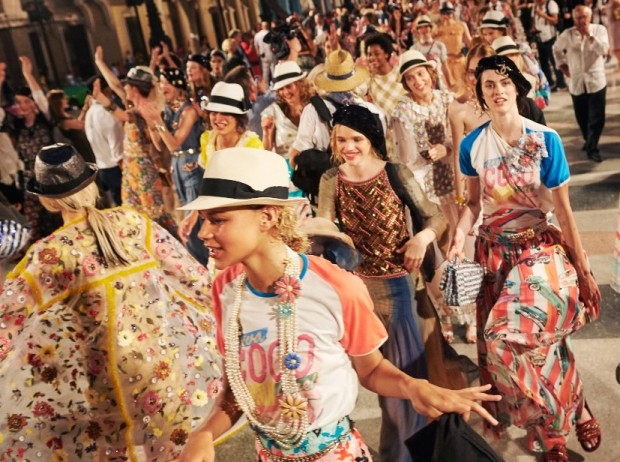 Despite the sad news that Chanel creative director Karl Lagerfeld might be retiring soon, he still managed to stage a historic fashion show in the streets of Cuba a couple of months after the US lifted travel restrictions to the country.
Chanel's cruise show in the country was for the launch of their newest Resort collection, and was held at Havana's Paseo del Prado. That said, it's only fitting that Karl would pull inspiration from the country's festive vibe. The show even ended with a conga line!
It was also attended by well-known personalities like Gisele Bundchen, Tilda Swinton, Vin Diesel, and Tony Castro, Fidel Castro's grandson. Rock band The Rolling Stones also performed a free concert.
However, in light of the show, a question was also raised: Was this glamorous show somewhat offensive to locals who are living in poverty?
Vogue UK reports that the fashion house rented 170 vintage Cadillacs and Chevrolets to transport all their guests to the venue. Add to that, showcasing expensive clothing to a country where 70 percent of workers are apparently paid an average of $25 per month.
If you put it that way, it is very extravagant. But it seems the luxury brand sees promise in the country as they may open a boutique in Cuba soon. The question is, will it have good sales given the numbers mentioned above?
[
Refinery29
]
Photo courtesy of CNN