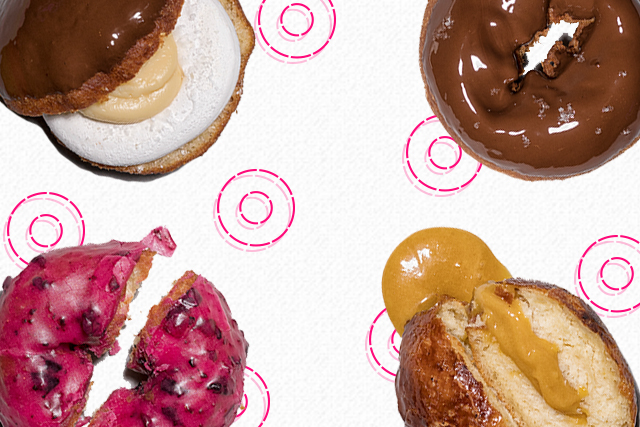 Did you ever think that your favorite doughnuts can get even better? The type that makes you open your eyes in surprise as soon as you sink your teeth in them? Well, you're in for an adventure.
At the very end of Karrivin Alley, you'll find Poison Coffee & Doughnuts. Far from the usual Pinterest-inspired cafes, the cozy spot features dim lights and dark walls, plus neon lights reminiscent of the movie Ghost in the Shell.
Chef Miko Aspiras and chef Kristine Lotilla, known for Scout's Honor, Freezer Burn, and Le Petit Souffle, had to change their usual creative and experimental work flow to do something that's relatively simple. "It took some time, and it took a lot of restraint," said Miko. This not only applied to the flavors, but also the presentation. Their doughnuts are reminiscent of the classics, but with that one element that leaves you wanting more. "[Even if] Miko and I like to experiment, it says a lot that simplicity even with creativity goes a long way," adds Kristine.
What makes these doughnuts stand out from the rest is the base. They start out with a sourdough mixture, then they process it like it's brioche (meaning butter!). In the end, you get this airy soft, yet dense doughnut that gives an interesting mouthfeel. None of the greasy pillows we're used to.
Now that we got you salivating, we'll help you figure out which flavor to go for and which drink is best to go with it—all based on chef's recommendation.
Garam Masala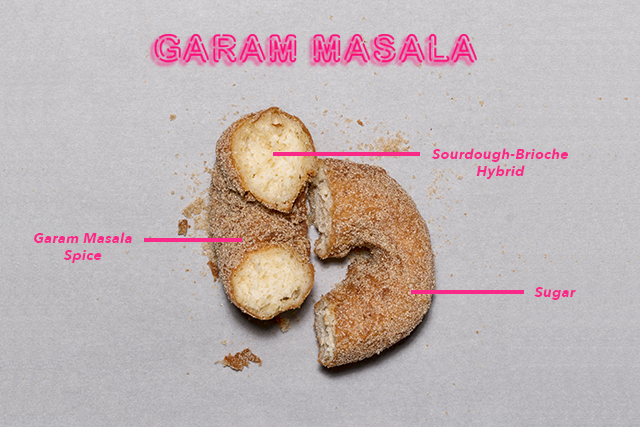 This doughnut is reminiscent of the famous cinnamon sugar, but instead they used the Garam Masala spice famous in India. What you'll get is almost a savory-sweet dish that will definitely climb up your must-have dessert list.
Pair it with: Anything iced—white or black coffee. It helps balance the heat from the spice.
Vanilla Bean Glaze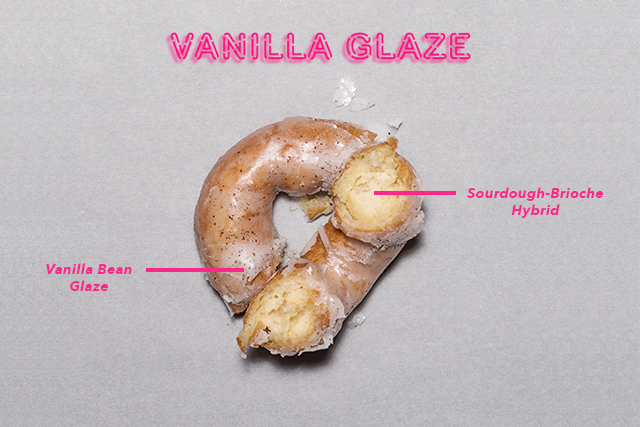 Miko and Kristine took the usual glazed donut and gave it their twist by adding vanilla bean. Each hand-shaped hole doughnut is glazed while it's piping hot to ensure the right amount of sweetness. Mmm.
Pair it with: Black hot coffee. Like a policeman.
Blueberry Glaze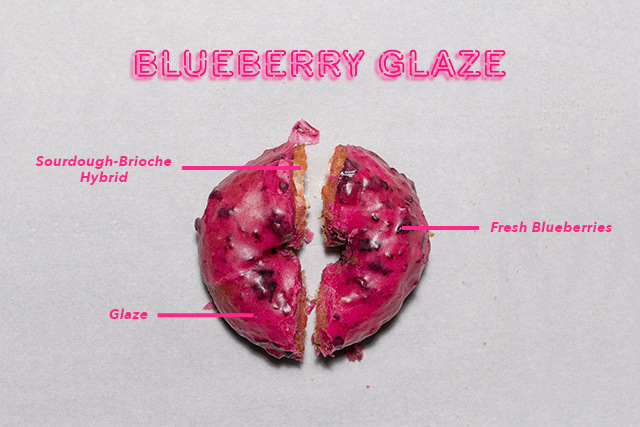 Don't let the color fool you into thinking it's made with food coloring, because this doughnut (actually ALL doughnuts from Poison) are only made with natural ingredients. That bright purple-pink glaze is care of freshly-crushed blueberries mixed in their glaze. What you'll get is the same burst of flavor in your mouth.
Pair it with: Iced Tea. Because fruit goes with anything fruity.
Salted Dark Chocolate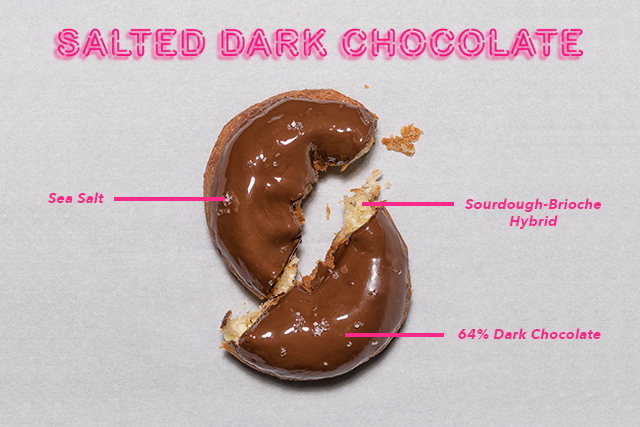 Another classic is their chocolate doughnut, but instead of using chocolate-flavored glaze, they used pure (melteeed) 65 percent dark chocolate—with a dash of salt to bring out its true flavor. Goddamn, I want one right now.
Pair it with: A hot latte.
Egg Custard Brûlée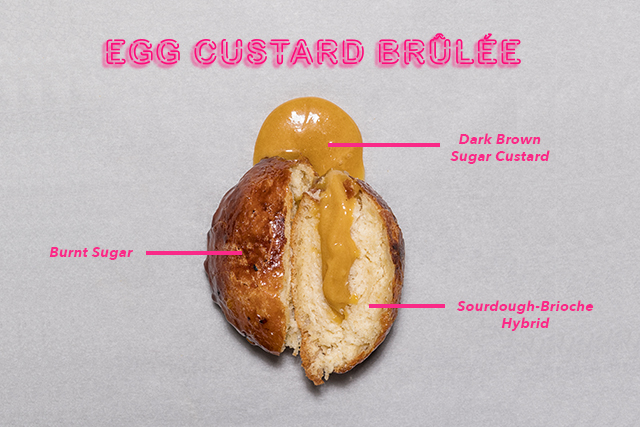 This doughnut is inspired by the Brazo de Mercedes, they wanted to recreate the rich yolk center to be the custard filing. Add to that the loud crunch and texture that the burnt brown sugar gives and you'll feel like you're in heaven.
Pair it with: Cold brew coffee. (Coming soon!)
Blueberry Lemon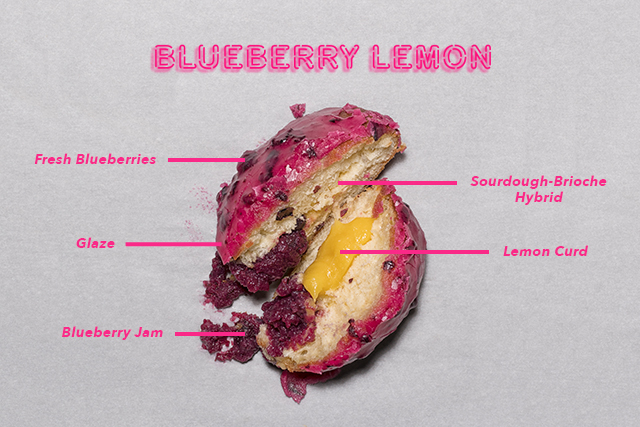 If you want to satisfy your fruity craving then go for this doughnut that's filled with blueberry jam and lemon curd. They use the freshest ingredients which is apparent once you take the first bite, what you'll taste are real lemons and blueberries. They top it off with the same blueberry glaze mentioned above.
Pair it with: Iced tea… which will come in lemon or peach
Boston Cream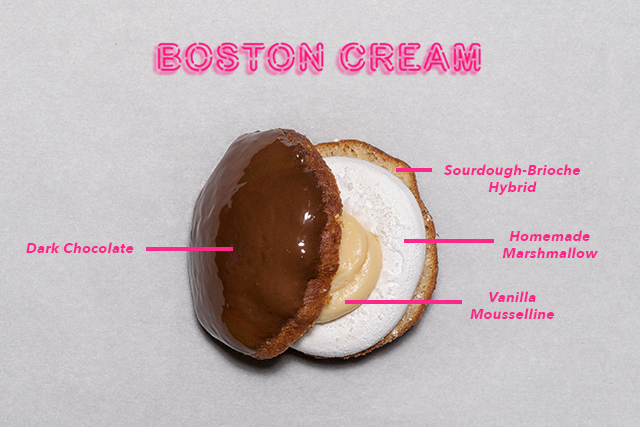 Poison's version of this other doughnut classic comes with homemade piped marshmallow with their own recipe of the vanilla mousselline, then glazed with melted chocolate. Get ready to get your hands and lips dirty with this beauty! Note that this is kid-friendly too!
Pair it with: Mocha. Iced or hot.
Bonus round: Sriracha and Egg Sandwich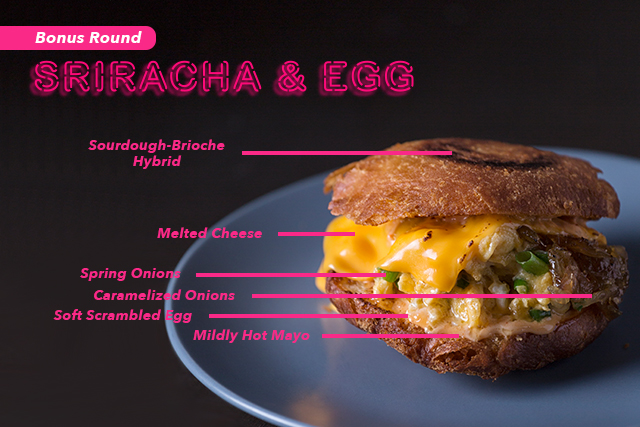 This joint did not stop at doughnuts, they're actually working on a line (yes, there's lots of options!) of egg sandwiches to be released really soon. This one in particular is made with soft scrambled eggs, Sriracha mayo, melted cheese, caramelized onions, sandwiched between deep-fried sourdough-brioche buns. Best enjoyed while hot!
Pair it with: All of the doughnuts. Kidding! Anything iced.
Poison Coffee & Doughnuts. The Alley, Karrivin Plaza, 2316 Chino Roces Ext., Makati City. Open from Monday to Saturday from 10 a.m. to 8 p.m. For more information, visit their Instagram account.
Photos by RG Medestomas
Art by Lara Intong
Follow Preen on Facebook, Instagram, Twitter, Snapchat, and Viber
Related stories:
Instagram-worthy Treats Await in This Dessert Place
This Quick Cake Recipe Is Your Answer to Christmas Dessert
6 Dessert Trends That are Worth That Instagram Post
Film & Food: Movies to Watch for Every Craving