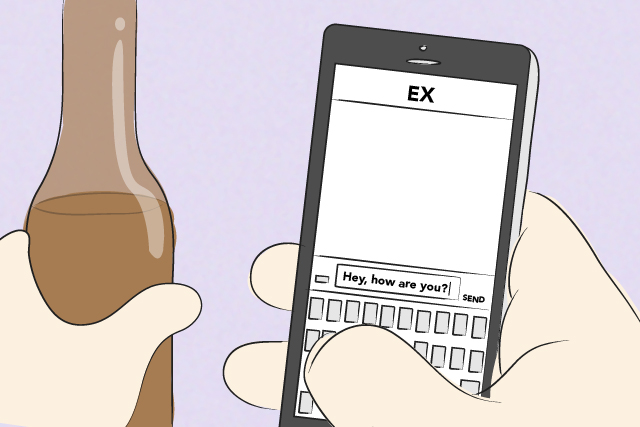 People can do stupid things when they're drunk. One of them is drunk-dialing or texting their friends, or worse, the people they fancy. The latter is enough for you to curl up in a ball and hide away for eternity.
With the holidays in full swing, this also means that parties and drinking will ensue at any moment. As much as we don't want to encourage heavy drinking, we know that it'll still happen to many people. Which increases the possibility of drunk antics.
If you don't want to be that person who embarrasses themselves via call or text, we listed down ways you can prevent it. This will also double as a safety precaution if you're planning on getting wasted in the coming days.
#1 Talk to a friend
Before going out, be sure to talk to at least one friend in your group and tell them to look after your actions if you get drunk. This is the person who will stop you from texting your ex to meet up, and from taking that seventh tequila shot.
#2 Let someone else hold your phone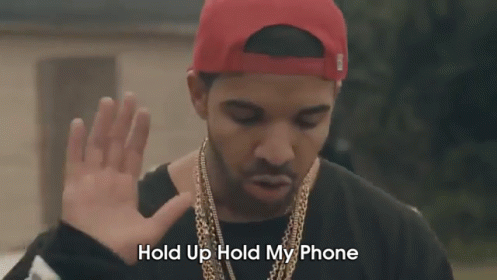 For double safety, let your trusted companion keep your phone for you. Instruct them to never give it to you if you want to contact people while you're drunk and emotional. When the time comes that you need to book an Uber, just let your friend do it for you. Or they can drop you off if they're the designated driver.
#3 Distraction is key An Elite Daily article noted that having real-life conversations will steer your attention away from your phone. Hence, it lessens the chance of you unnecessarily contacting anyone. For best results, encourage your friends to put their phones in the middle of the table so they too will avoid drunken mistakes.
#4 Temporarily delete contacts
Do you still have your ex's number? Do you also have the number of your crush/es from work? If you said yes in any of those, then listen carefully: Write them down on your planner at home and delete them from your phone. Just put the numbers back when you've sobered up in the morning.
#5 Download an app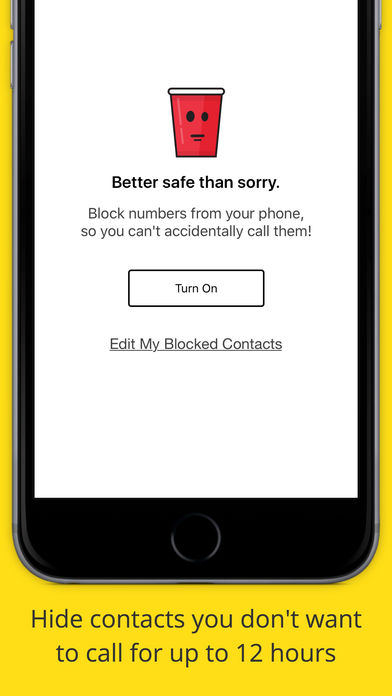 Proof that technology is indeed an blessing. Apps like Drunk Mode will let you hide contacts you wouldn't want to call for up to 12 hours. This also doubles as a safety app since it can help your friend (who also has the app) track you down if you're drunk; show you where you went the night before; and will help you find a safe ride home.
Art by Lara Intong
Follow Preen on Facebook, Instagram, Twitter, Snapchat, and Viber
Related stories:
Getting Drunk at This Bar Is Going to Cost a Lot
5 Ways to Get Over a Hangover Fast
Save Yourself From a Bad Date With These Apps and Tricks
I Blocked My Ex on Social Media, But I Still Can't Stop Thinking About Her