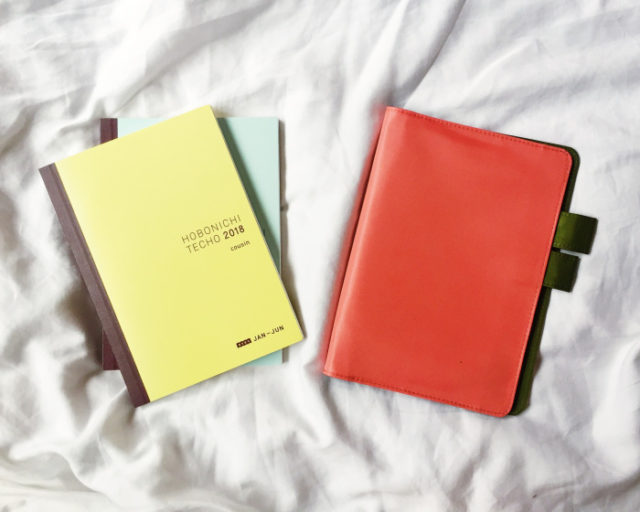 As an early Christmas gift to myself, I ordered a Hobonichi Techo Cousin from Pens Galore, which costs P4,000. Why did I splurge this much for a planner? Because I can. Is it going to help me hone my creativity while staying organized next year? I sure hope it does.
I've coveted the Hobonichi Techo Cousin planner since I first started bullet journaling. After a year, I made up my mind to use a bullet journal system in a planner again. Out of all the planners I've seen, I think this is the one for me. The Hobonichi embodies that Japanese minimalism I love, from paper quality to design to packaging.
So, what makes this planner special? Allow me to break it down for you.
Why did this cost so damn much?
I got the Avec set with a carnation cover. That means instead of getting a one-year journal that will eventually bulk up, I got the two-book version. The first book runs from January to June, the second from July to December.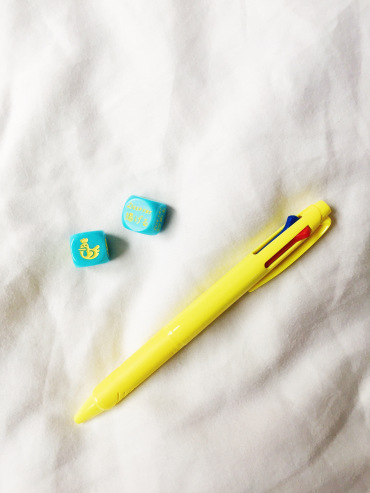 The set came with a multi-barrel gel pen—which I believe is made by Uni—and this cute pair of dinner dice. One die has a food group like pork, beef, veggies, fish, and the other has instructions like deep fry, bake, even raw.
I got raw chicken on my first throw. Yikes.
Paper quality
The pages are made from Tomoe River Paper, which is bible thin, smooth as porcelain, and bleed-proof. You can watercolor on a page and it won't seep into the next page. Running my fingers over this baby brought me to tears.
Carnation and green cover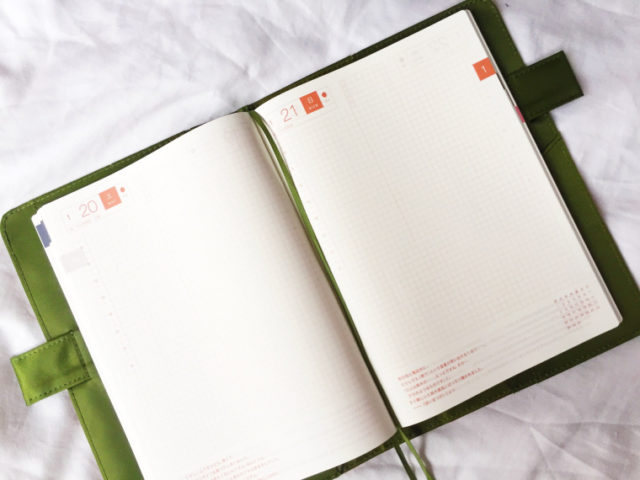 The planner inserts into the cover, which is made of high quality polyester, durable yet lightweight. It's perfect as a travel wallet and it has two bookmark ribbons. A pocket at the back of the cover fits an A5 MUJI notebook where I'll be putting in my story drafts for work.
Inside the planner
The Hobonichi planner has four important elements: Yearly Index, Monthly Calendar, Weekly Calendar, and Daily Pages. And I already know what I'm going to put in each section.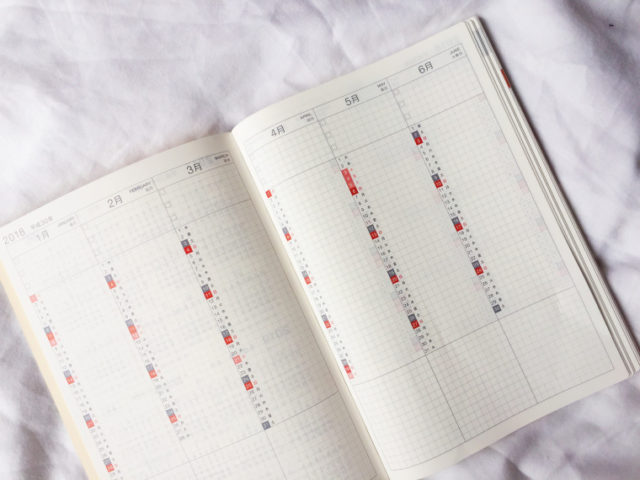 Yearly Index: I'll be using this for my habit tracking and personal development. The top of the column has three check boxes for my monthly goals. The bottom will be for my future logs.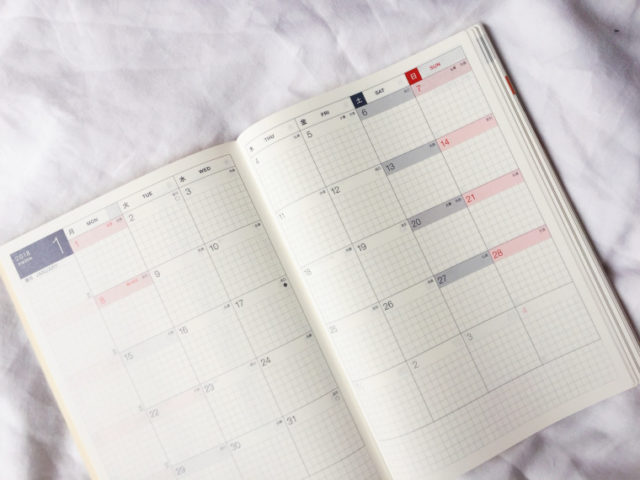 Monthly Calendar: This is what ultimately sold me on the Hobonichi. I can still do color-coded events like what I usually use with my bullet journals, and there's extra space at the bottom for notes.
Weekly Calendar: The weekly index is exclusive to the Hobonichi Techo Cousin. This year, it comes with an extended timeline which starts from 5 a.m. to 4 a.m. the next day. I'll try to document my days by the hour here, especially my sleep schedule as one of my 2018 goals is better sleep hygiene.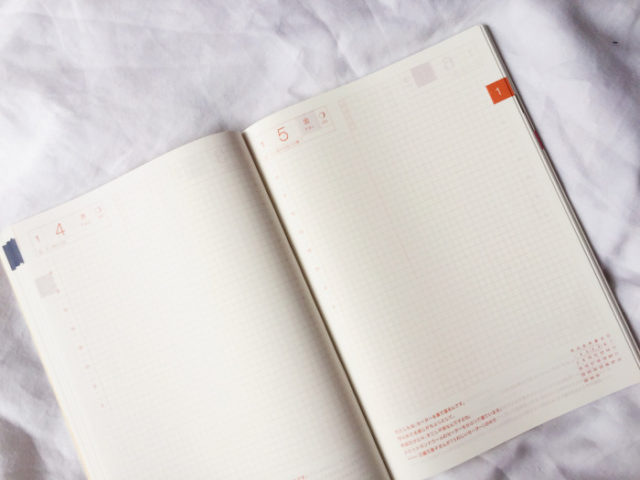 Daily Pages: The Remember This page at the start of every month is great for lists. At the top there are three check boxes for my scheduled and migrated tasks. And an extra bonus I love? Moon phases next to the date! My wannabe manghuhula (soothsayer) self is shaken! This will really help me in figuring out my moods, actions, and even tarot readings.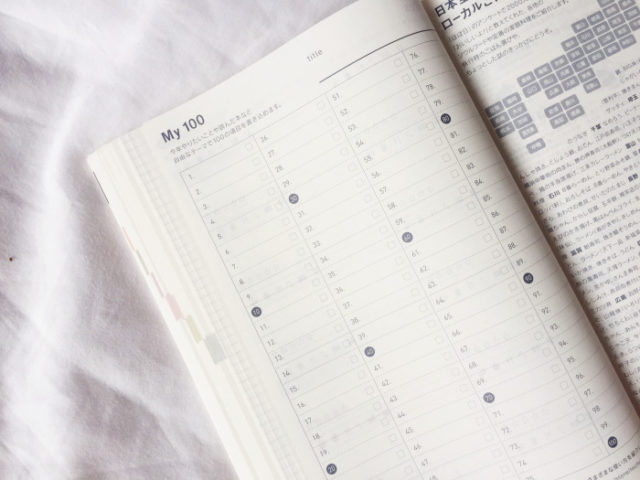 Bonus pages: At the back, you'll find common phrases in different languages, Japanese trivia I can't read, and exercise diagrams. There are also pages for My 100 list (I still don't know what to write on it), a Favorites list, a gift tracker, and an address book.
Any issues?
I only have a few. First is the 3.7 mm graph paper. It's so small! The second is the Japanese quote at the bottom which I obviously can't understand. But I love the aesthetic of it, so it's not much of an issue. Overall, I'm so excited to fill out all that space.
Photos by Belle O. Mapa
Follow Preen on Facebook, Instagram, Twitter, Snapchat, and Viber
Related stories:
Here's How to Achieve Noteworthy Bullet Journals
Which 2018 Planner Suits Your Lifestyle the Best?
Add Color to Your Office Desk with Pastel Journals and Highlighters
Stay Organized With These 7 Stationery Items
Why the Journal Matters in the Twitter Age