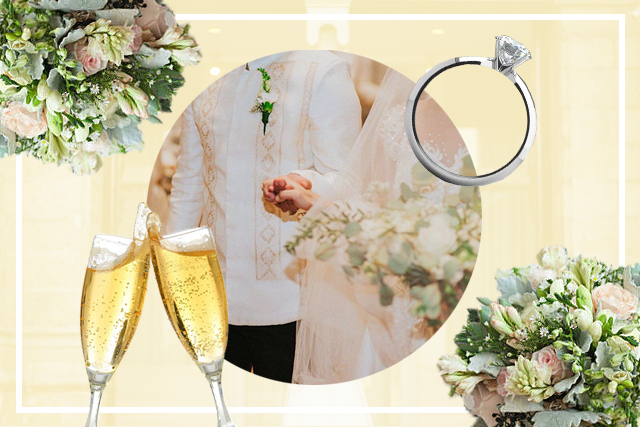 If 2017 taught us anything, it's that weddings happen every other month and some are bigger than the rest. You sometimes wonder how much planning goes into the event, from the gown down to the last floral arrangement. It's also a matter of knowing what to invest your time and attention in.
Are you eyeing a wedding date this year or the next? Here's a quick guide of what you and your partner should take into account, maybe splurge on, before saying "I do."
The dress
This is going to be one of the most memorable dresses a woman will wear in her life, so it should be special. It can be custom-made by a well-known designer (here's a list of celebrity-approved ones) or rented from an RTW boutique. As long as it fits your preference and that it's your dream dress, how can you go wrong?
Flowers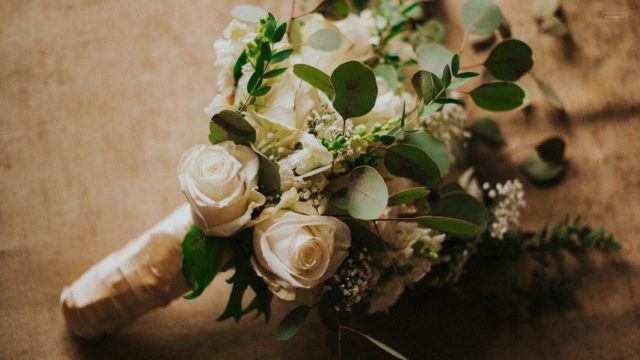 We don't just mean the bouquet—there's also the arrangements at the wedding itself and the reception centerpieces. Or, if you're Kim Kardashian, a floor-to-ceiling floral wall. Just remember to choose colors that'll complement the motif.
Venue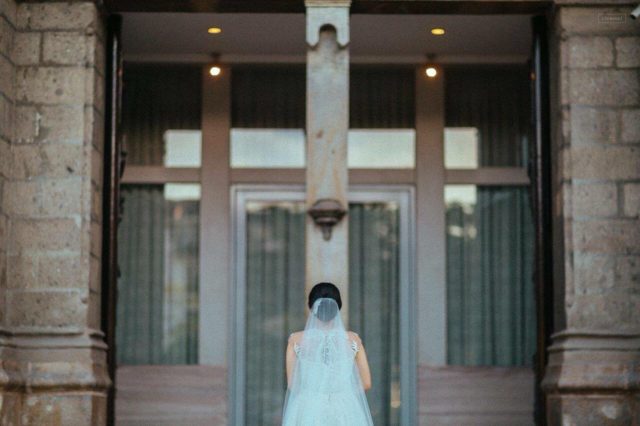 Do you want a church or garden wedding? For the reception, do you want the place to be as grand as the Palais Garnier in Paris? Get ready to answer these questions before deciding on anything. Also take into account the number of guests you'll invite because the venue will depend on that as well.
Food
Time to find all the best caterers and cake makers to make everyone at your wedding happy. The fun part is that you can spend the whole afternoon just testing out dishes.
Wedding planner
Need help in planning your special day? Don't hesitate to hire a wedding planner you share the same vision with.
If you don't know where to start with planning just yet, you can check out the Weddings & Debut 2018 Expo happening from Jan. 13 to 14, 8 a.m. to 10 p.m. at the PICC Forum. Here, you'll meet potential designers, planners, and suppliers who can make your dream wedding come true. You can even get some inspiration from the latest wedding trends showcased there.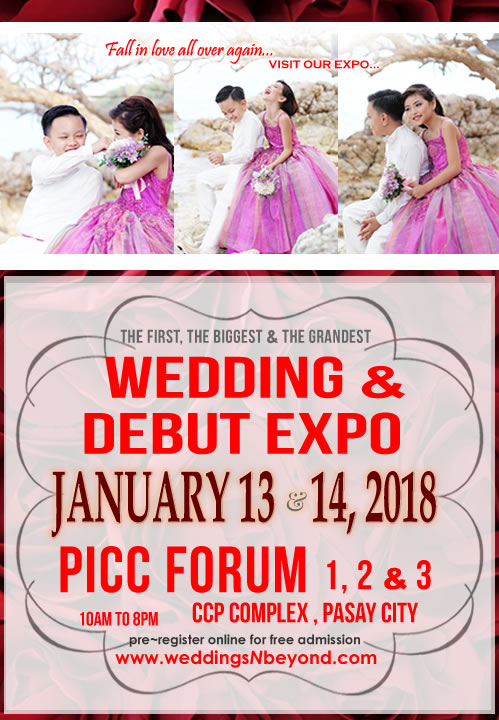 For more information, visit their website and register to get free admission. See you there!
Art by Lara Intong
Photos courtesy of CineMNL
Follow Preen on Facebook, Instagram, Twitter, Snapchat, and Viber
Related stories:
Get to Know the Designers Behind Your Favorite Celebrity Wedding Gowns
Wedding Apps to Help You From Turning Into Bridezilla
All of the Best Moments at Dr. Vicki Belo and Dr. Hayden Kho's Paris Wedding
When it Comes to Wedding Gowns, Pret-A-Porter Is the New Premium
Did Ellen Adarna and John Lloyd Cruz Hint About Their Wedding?